Bollywood power couple Kareena Kapoor and Saif Ali Khan, who married in 2012, have on occasion found themselves the focal point of controversy. Here are five times they made the headlines that had nothing to do with their films. (In Pics: 5 Controversies Involving Kareena and Saif)

Kareena Kapoor, the 'Face' of a 'Love Jihad' Campaign: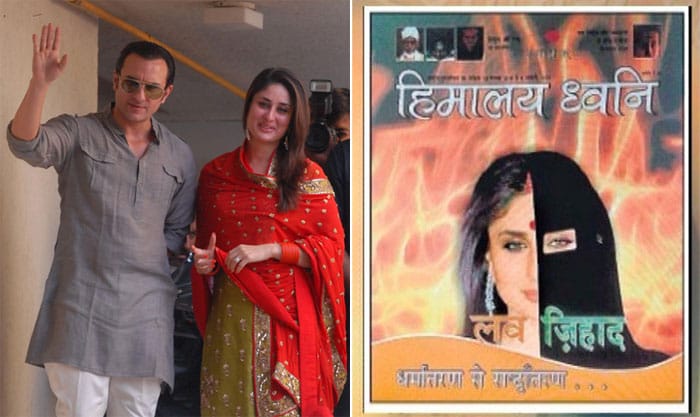 The Heroine has inadvertently been made the centre of a campaign against 'love jihad' run by the Durga Vahini, the women's wing of the Vishva Hindu Parishad (VHP). A photo of Kareena's face, half-covered by a niqab that partly obscures the bindi on her forehead has been used as the cover image of the magazine run by the Durga Vahini. The campaign allegedly hopes to 'reconvert' Hindu women who are married to Muslim men. Kareena and Saif belong to different religions and the Durga Vahini reportedly used Kareena's image because 'the youth want to emulate celebrities.' The VHP has said that the actress is free to sue over the cover photo.

Saif Ali Khan and the blackbuck poaching case: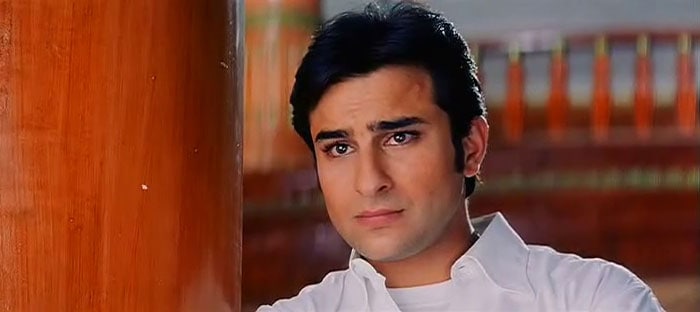 Kareena's husband Saif is involved in an ongoing poaching case in which he is accused of having incited actor Salman Khan to hunt endangered blackbuck and chinkara deer while both were filming Hum Saath Saath Hain in Rajasthan in the year 1998. Co-stars Sonali Bendre, Neelam and Tabu are also accused with Saif. Salman has been charged under the Wildlife Protection Act and is currently being tried in separate cases of poaching.

Saif Ali Khan and the hotel brawl: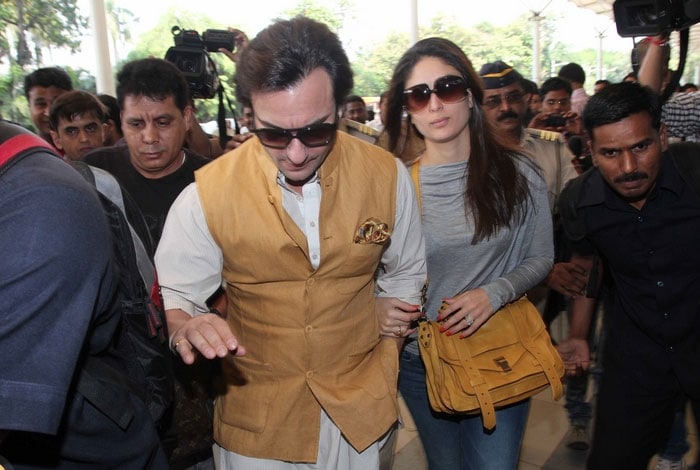 Saif is also involved in a case of alleged assault. He is accused of having hit NRI businessman Iqbal Mir Sharma n February 22, 2012 at a restaurant in Mumbai's Taj Hotel after an altercation. In his defence, Saif has claimed that Mr Sharma was less than respectful towards the women in the actor's dinner group - Kareena, her sister Karisma, her best friend Amrita Arora, and Amrita's sister Malaika Arora Khan. Mr Sharma's version of the story says that he objected to the raucous chatter of the group, after which Saif threatened and allegedly punched him on the nose, fracturing it. Amrita's husband Shakeel Ladak and their friend Bilal Amrohi are also accused in the case.

Saif Ali Khan's Padma Shri: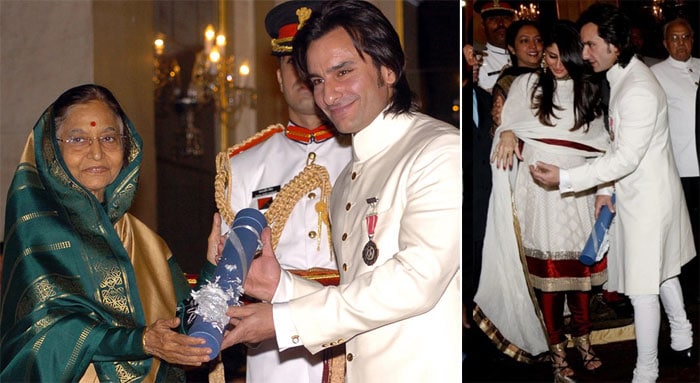 Some time after the hotel brawl, Saif's Padma Shri, which he received in 2010, was called into question by RTI activist S C Agrawal. Mr Agrawal filed a complaint with the Union Home Ministry on March 14, 2014 demanding that the actor be stripped of the award as a Mumbai court had framed charges against him for alleged assault. However, the government decided in Saif's favour, saying, "It would be unfair to strip a person with outstanding achievement in a field just because he is convicted in a case relating to a minor scuffle."

Kareena, Shahid and an MMS scandal: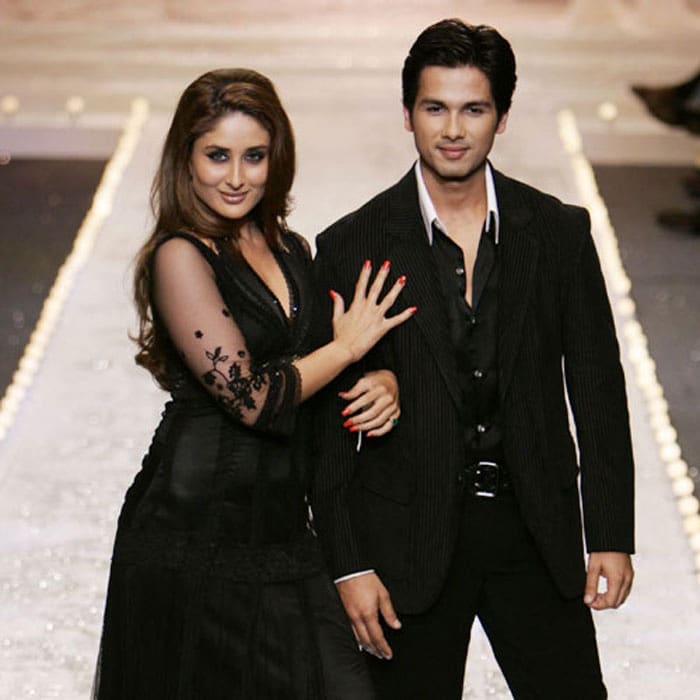 In an earlier life before she married Saif, Kareena was photographed kissing then-boyfriend Shahid Kapoor publicly at a Mumbai nightspot. The picture was circulated as an MMS and caused a stir. The Jab We Met stars insisted that the image was doctored and slapped legal notices on the Mumbai-based tabloid which published it.