Before making its way into India, the Paddington bear brought smiles on the faces of underprivileged children at a special screening in Mumbai.

The screening, which was arranged for children from AngelXpress NGO, at Sunny Super Sound in Juhu on January 9, was hosted by Avinaash Jumani (Film Acquisitions, PictureWorks).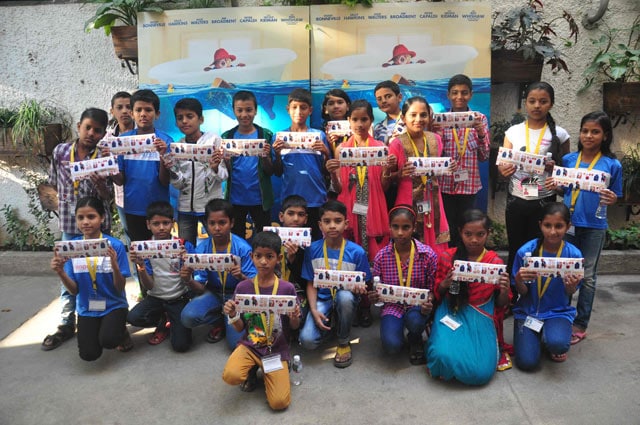 Along with the underprivileged children, some celebrity children, including actor Akshay Kumar's son Aarav, were also spotted at the venue. However, Mr Jumani asserts that the screening acted as a test to know the movie's impact on children.

"We arranged this screening mainly for children a week prior to the India release as a test screening to see the response from our target audience," he said in a statement.

Directed by Paul King, the film follows comic misadventures of a young Peruvian bear with a passion for all things British. The bear travels to London in search of a home. It is then the adventure starts as he begins to realise that city life is not all he had imagined - until he meets a kind Brown family, who offer him a temporary haven.

The film is based on internationally adored series of children's stories by British author Michael Bond and is produced by David Heyman of Gravity and the Harry Potter series fame.

The film is set to release in 120 screens across India on January 16.