For the very first time, Bollywood's greatest superstars - Dilip Kumar, Amitabh Bachchan and Shah Rukh Khan - will be seen together in the same frame for a special photo shoot to celebrate 100 years of Indian Cinema.
Amitabh Bachchan posted some pictures from the shoot which took place at Dilip Kumar's house.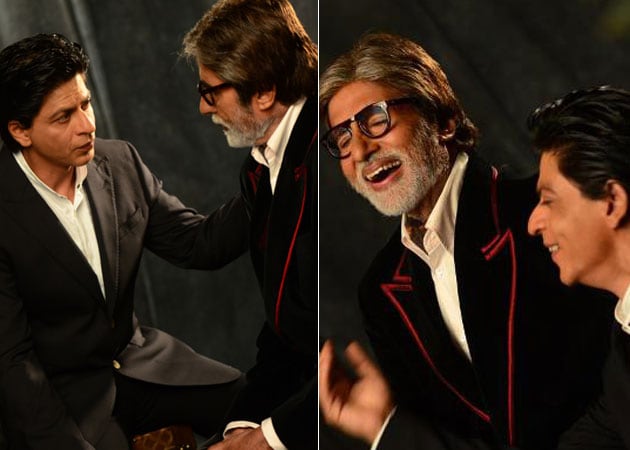 "... Just a few pictures of the day done at Dilip Saheb's house for a photo shoot with him and Shah Rukh Khan for the cover of Filmfare, celebrating the 100 years of Indian Cinema," Mr Bachchan posted on his blog.
The megastar also shared some photographs he spotted at Dilip Kumar's residence.
"This was Delhi, Teen Murti House - Pt Jawaharlal Nehru's residence, when he had invited a few of the film fraternity for tea. This must be around 1962... and I was there as an eager fan and starry eyed College student. Dilip Saheb, Raj Kappor, and Dev Anand were there and there is a photograph of a whole lot of us posing with Dev Saheb," Mr Bachchan added.