Can you imagine
Sholay
without Amitabh Bachchan or
Anand
without Rajesh Khanna? Could any actor but Sunil Dutt have done justice to the role of Birju in
Mother India
? Would Munnabhai have been as lovable played by someone other than Sanjay Dutt? We bring to you a list of actors and actresses who almost didn't get the role that made them famous.
1. Amitabh Bachchan was not the first choice for the role of Jai in
Sholay
. Ramesh Sippy initially wanted to cast Shatrughan Sinha in the role which Big B eventually grabbed after convincing Dharmendra to put in a good word for him which he did, much to the chagrin of Shatrughan Sinha.
2. Amjad Khan almost didn't get to play dacoit and ganglord Gabbar Singh, the role that catapulted him to instant stardom. Actor Danny Denzongpa was the first choice but had to decline because he was shooting Feroz Khan's
Dharmatma
in Afghanistan. Amjad Khan was a reluctant second choice because scriptwriter Javed Akhtar thought his voice was too weak to allow him to convincingly play a villain.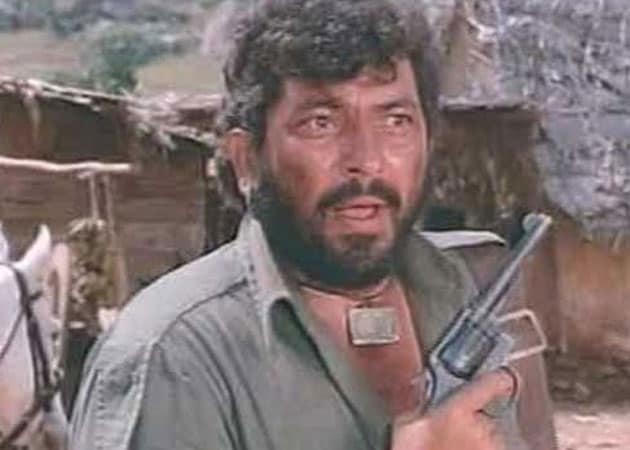 3. Shashi Kapoor was the first choice for the role of Bhootnath in
Sahib Bibi Aur Ghulam
, losing it when he showed up two-and-a-half hours late for a meeting with Guru Dutt and Abrar Alvi. The next choice was Bengali actor Biswajeet, whose Hindi film debut it would have been. Biswajeet backed out because he didn't want to be tied into an exclusive contract with Guru Dutt. Finally, Guru Dutt cast himself as Bhootnath, the Ghulam.
4. Rajendra Kumar almost lost
Sangam
to Dilip Kumar who was reportedly Raj Kapoor's first choice for his story of two friends in love with the same girl. However Dilip Kumar eventually declined the role since he was not convinced about the climax and didn't want the character of Gopal to sacrifice his life. Raj Kapoor then approached Dev Anand for the role, but he declined citing date problems and the role fell into Rajendra Kumar's lap.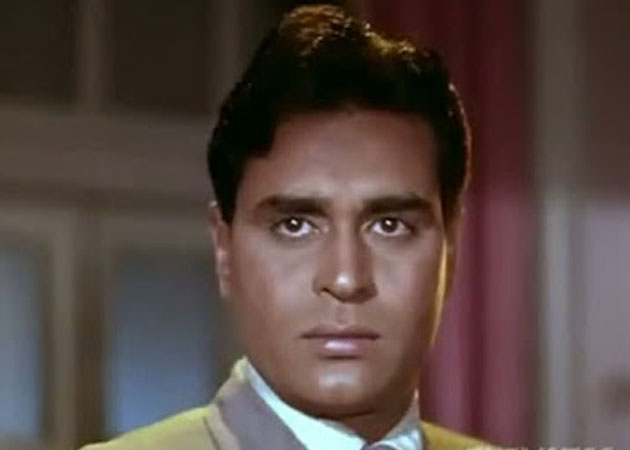 5. Dilip Kumar wouldn't have got the lead role in
Naya Daur
had Ashok Kumar accepted director B R Chopra's offer for the role. Moreover the director cast the period's reigning superstar Madhubala as the female lead. However, her father Ataulla Khan refused to allow her to shoot on location in Bhopal, reportedly because he thought it was a ruse to bring Dilip Kumar and Madhubala together who were allegedly in a relationship, much against Ataulla Khan's wishes. B R Chopra sued Madhubala and her father for breach of contract and the role eventually went to Vyjayanthimala.
6. Sunil Dutt almost didn't get to star in
Mother India
, and subsequently save Nargis from a fire and marry her. Director Mehboob Khan wanted to cast Sabu Dastagir, an Indian origin Hollywood star who famously appeared in
The Thief Of Baghdad
and
Jungle Book
, as Birju. However, Sabu, who had become an American citizen, failed to get a work permit for his native country. Dilip Kumar had also expressed an interest in playing Birju but Nargis rejected the idea since she felt the public would not find credible the idea of a formerly romantic
jodi
, who starred in films like Andaz, to be playing mother and son. Sunil Dutt finally got the role that became the defining role of his career.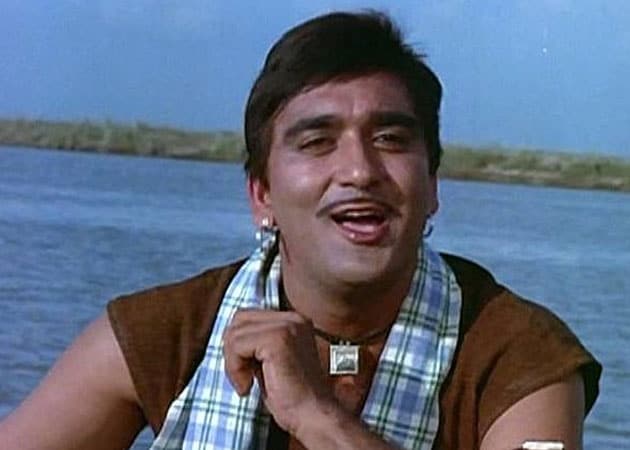 7. Rajesh Khanna got the role of his lifetime with
Anand
but that wouldn't have been possible had Raj Kapoor or Shashi Kapoor accepted the offer Hrishikesh Mukherjee originally made to them. Hrishikesh Mukherjee was a close friend of Raj Kapoor's and developed Anand when he became haunted by the thought of his friend's death after Raj Kapoor fell seriously ill. However, Mr Mukherjee decided he couldn't bear to see his friend die on-screen and offered the role to Raj's brother Shashi instead. Shashi Kapoor didn't want the role. Hrishikesh Mukherjee also considered Bengali star Uttam Kumar and singer-actor Kishore Kumar before he finally cast Rajesh Khanna.
8. Amitabh Bachchan was the fifth choice for the role of Inspector Vijay Srivastav in his breakthrough movie
Zanjeer
. The relatively unknown actor was not even on director Prakash Mehra's radar who wanted to cast Raaj Kumar. Raaj Kumar declined because he disliked the smell of Mr Mehra's preferred brand of hair oil. Dharmendra was then offered the role but had no dates to give. Dev Anand was approached but dropped because he wanted sing his own songs. Rajesh Khanna was asked but didn't want to play against his romantic hero type. Prakash Mehra was in despair when Pran, who had been cast as Sher Khan, suggested he watch the just-released
Bombay To Goa
and check out a new actor called Amitabh Bachchan. The rest, as they say, is history.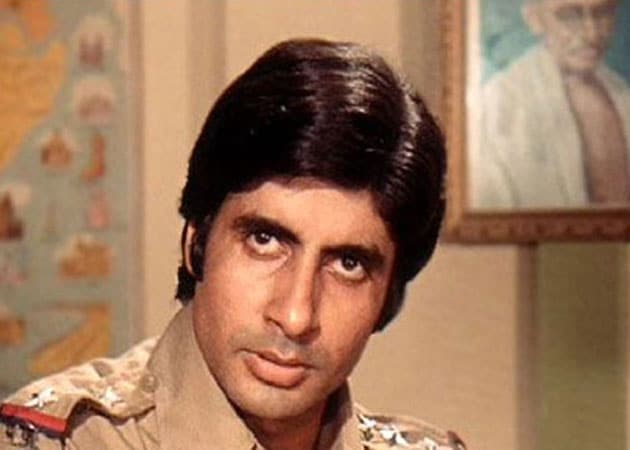 9. Vyjayanthimala was first offered the role of the mother in
Deewar
. She refused the role after the original cast of Shatrughan Sinha and Navin Nischol were replaced by Amitabh Bachchan and Shashi Kapoor and Nirupa Roy, who had played the lead in films like
Do Bigha Zameen
, bagged the role that would define her screen career on the rebound.
10. B R Chopra wanted to make
Waqt
, the story of three brothers and their parents separated from each other by an earthquake, with Prithviraj Kapoor and his three sons Raj, Shammi and Shashi Kapoor but the idea was shelved after a filmmaker pointed out that it would be difficult for the audience accept the scenes in which they have to show unfamiliarity with one another.
Waqt
was then made with Balraj Sahni as the patriarch and Raaj Kumar, Sunil Dutt and Shashi Kapoor as the sons. The film was directed by B R Chopra's younger brother, Yash Chopra.
11. Shammi Kapoor was not the original choice for
Tumsa Nahin Dekha
or
Teesri Manzil
. Director Nasir Hussain wanted to cast Dev Anand as the hero. Shammi Kapoor eventually bagged the role and there was no looking back for him after that.
12. Yash Chopra originally signed Parveen Babi and Smita Patil for
Silsila
. He then told Amitabh Bachchan that he ideally wanted Rekha and Jaya Bachchan to play the roles. Amitabh Bachchan gave him his blessing, Yash Chopra approached the two actresses - reportedly real-life love rivals - to play screen rivals, they agreed and
Silsila
became the most famous casting coup in the history of Bollywood. Parveen Babi reportedly took the news of being replaced quite well but Smita Patil was upset.
13. Mumtaz was literally the last actress to be offered
Khilona
, opposite Sanjeev Kumar. There was almost no actress who had not rejected the role. Not only was the film a hit, Mumtaz's performance fetched her her only Filmfare Best Actress award.
14. Sridevi played the lead in
Nagina
after the role was turned down by Jaya Bachchan who was terrified of snakes.
15. Juhi Chawla was the only actress brave enough to accept the cameo appearance in
Chandni
after Madhuri Dikshit, Meenakshi Seshadri and Madhavi refused to play second fiddle to Sridevi.
16. Salman Khan got the hit role in
Karan Arjun
only because Ajay Devgn walked out of the film because of creative differences with filmmaker Rakesh Roshan.
17. Sanjay Dutt got the role of his lifetime with
Munnabhai MBBS
only because Shah Rukh Khan was unable to do the film. The role was first offered to SRK whose name finds a mention in the end credits of the film thanking him for his creative inputs. In fact, Sanjay Dutt was originally considered for the role of the young Muslim cancer patient which eventually went to Jimmy Shergill and won him his most memorable cameo.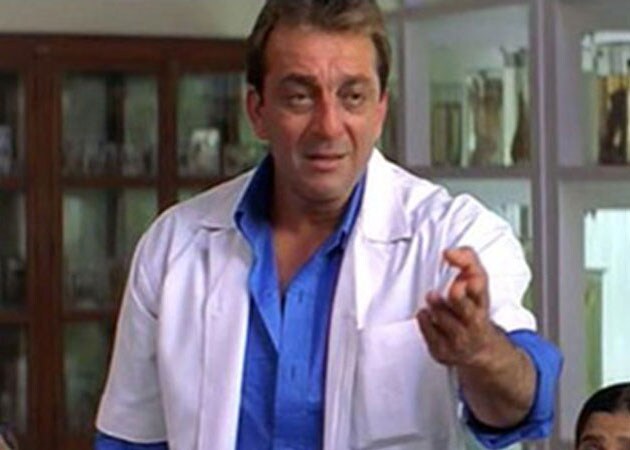 18. Do you know that a little known actor named Vikas Bhalla was the original choice for Salman Khan's role in
Maine Pyaar Kiya
, the film that eventually launched Salman to stardom?
19. Similarly, Shah Rukh Khan's role in
Baazigar
was first offered to Akshay Kumar, Arbaaz Khan, Salman Khan and Anil Kapoor, all of who refused to play an anti-hero.
20. Jeetendra took up
Farz
only after Shatrughan Sinha rejected the role. Jeetendra reportedly accepted the role only to raise money for his sister's wedding.
21. Randhir Kapoor was reportedly the first choice for playing the role of the adolescent Raj Kapoor in the first chapter of
Mera Naam Joker
, but he was so overweight was he that his younger brother Rishi Kapoor made his adult acting debut before his elder brother.
22. And finally, Rakeysh Omprakash Mehra's impossible wish-list for the three heroes of
Rang De Basanti
was Aamir Khan, Shah Rukh Khan and Hrithik Roshan! He had to settle for just Aamir.
23. Aishwarya Rai Bachchan was first offered the lead role in
Raja Hindustani
, which would have been her Bollywood debut. However, she was still busy with Miss World commitments and had not decided on a film career. And so the role went to Karisma Kapoor and became one of the biggest hits of her career.
24. Rani Mukherji was the ninth heroine to be offered the supporting role of Tina in
Kuch Kuch Hota Hai
, which had been turned down by Karisma Kapoor and Raveena Tandon, among others.. Karan Johar revealed he himself wasn't sure at first whether Rani would really be able to fit into the character of Tina. But she did, and Rani went on to become a big star, and a frequent collaborator of Karan's.
25. Aishwarya Rai Bachchan would't have got one of the most famous roles of her career, that of Nandini in
Hum Dil De Chuke Sanam
, had Kareena Kapoor decided to do the film.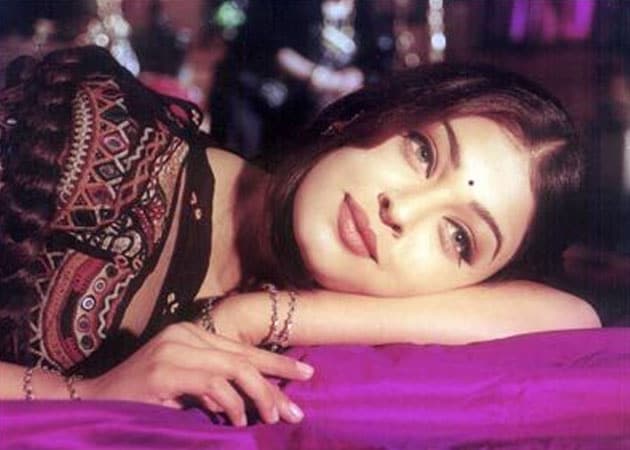 26. Filmmaker Vidhu Vinod Chopra wanted to cast Aishwarya Rai Bachchan for the role of Lalita in
Parineta
since he wanted a beautiful face who could also carry off a heroine oriented movie. It was director Pradeep Sarkar who convinced him to cast Vidya in the role which remains one of Bollywood's most impressive debut performances.