Aashiqui 2
actress Shraddha Kapoor, who performed a gravity-defying stunt for a promotional event recently, is eager to do similar stunts for her films.
"I was very excited because where do you get a chance to hang off the top of a building? So I wanted to try it. It's very rare to get such an opportunity. Now I've had a taste of it," Shraddha told the media after performing a stunt for Lakme at a product launch event in Mumbai.
"My confidence has gone up, so why not do it in my movies as well," she added.
Shraddha shared pictures from her rehearsal for the stunt on Instagram, which show her "hanging off a building".
On Saturday, Shraddha performed her stunt without any fuss, smilingly dressed in a pink outfit.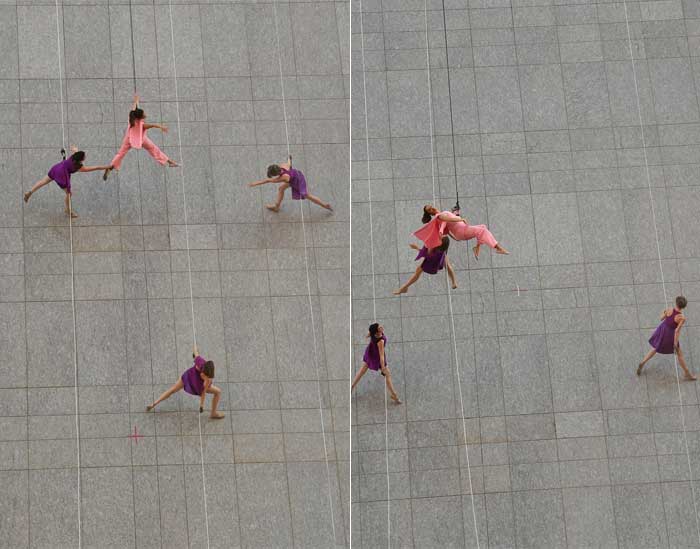 Shraddha reportedly, went up the 34th floor of a five-star hotel in Mumbai for the stunt.
"I think it's the first time that anybody is doing anything like this for a brand association," she said.
"It's very exciting to have a launch of this kind to get a visual representation of this fabulous product," the actress said after performing some elegant moves while hanging in the air along with other dancers.
"It's superb, amazing. I feel anybody who gets the chance to do that, to feel weightless, must grab that opportunity; there is only one life, why not? I enjoyed it tremendously and it'll be a memorable launch because of that," she added.
Shraddha also said that she has acrophobia and wondered how she was going to do the stunt. But the team assured her that they'll proceed with the stunt only if she was comfortable.
She said that the two short rehearsals over two days made her feel good and confident.
Her upcoming romantic-action film
Baaghi
might also contain stunts by Tiger Shroff, who is known for his flexibility. (Also Read:
Busy Shraddha Kapoor Pulls Off Marathon 72-Hour Schedule
)