The best of Bollywood came to celebrate the legendary legacy of filmmaker Yash Chopra at the premiere of his film Jab Tak hai Jaan on Monday at Yash Raj Films studios.

The cast of the film, Shah Rukh Khan, Katrina Kaif and Anushka Sharma greeted the guests along with Yash Chopra's son Uday Chopra and wife Pamela.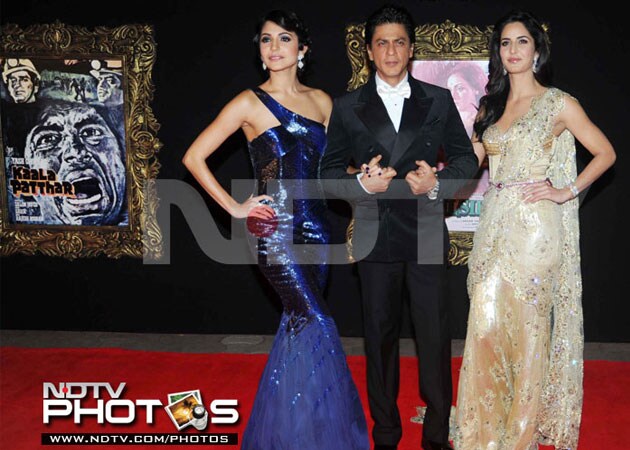 The lead actors of the movie Shah Rukh Khan, Katrina Kaif and Anushka Sharma strike a pose together.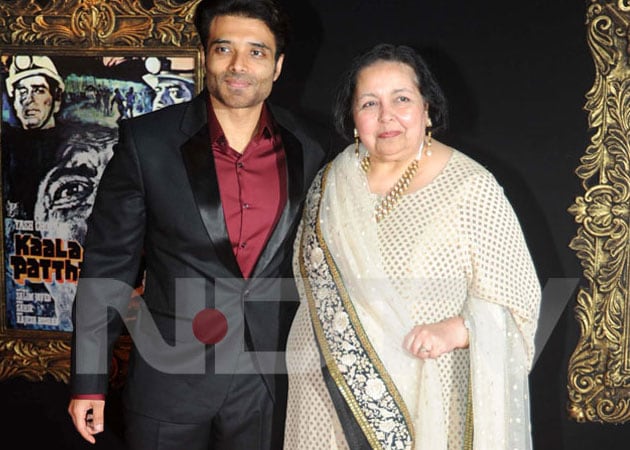 Late director Yash Chopra's wife Pamela with their actor son Uday.

"We are missing him every moment. I hope everyone enjoys the film. His legacy has been wonderfully celebrated," Shah Rukh said.

Memories of the late filmmaker filled the red carpet with posters from his pictures placed along the carpet.

Guests included the cream of the industry like Amitabh Bachchan with wife Jaya Bachchan, Abhishek Bachchan and Aishwarya Rai Bachchan, Aamir Khan with wife, Karan Johar, Imran Khan, Hrithik Roshan, Randhir Kapoor, Rajiv Kapoor, Anil Kapoor, Sonam Kapoor, Arjun Kapoor and Shahid Kapoor.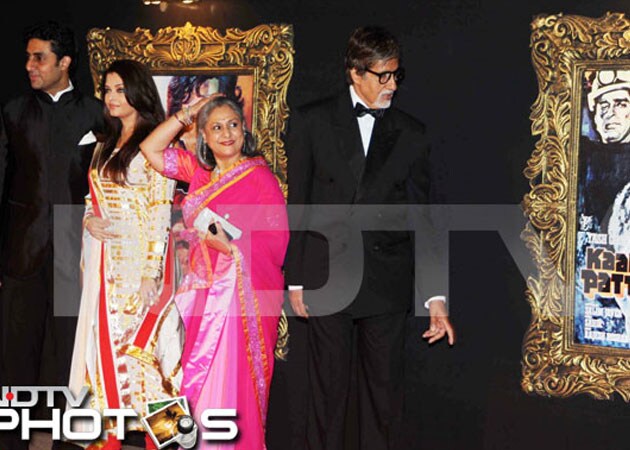 Amitabh Bachchan and Jaya Bachchan join Ash-Abhi at the red carpet. Big B is seen admiring the poster of his movie Kaala Patthar.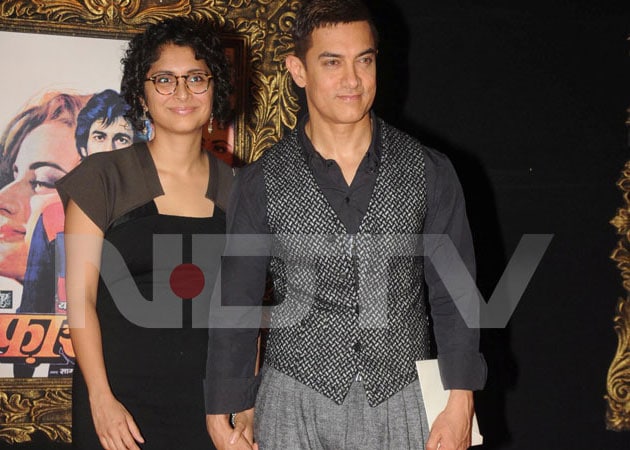 Aamir Khan attended the premiere with his wife Kiran Rao.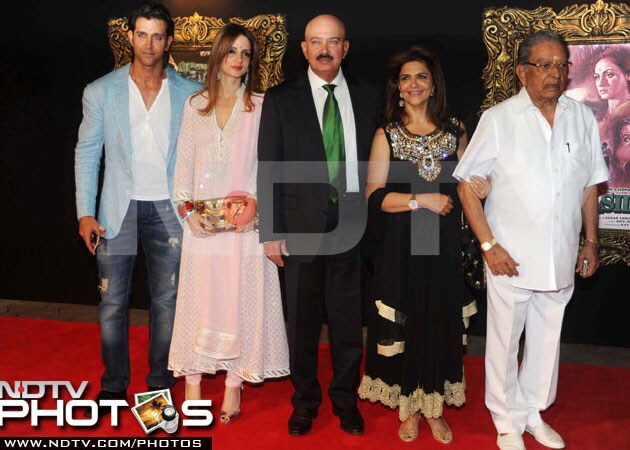 The Roshans - Hrithik and Sussanne with Rakesh, Pinki and Hrithik's maternal grandfather J Om Prakash.

"This is a celebration of Yash Chopra's life. He is still alive for me through his films, work, music. I am really looking forward to his film," Anil Kapoor said.

"He was the king of romance. This is a beautiful way to celebrate his life with love, happiness and remembrance. His films show romance for every age. Wish he was around to see this," actor Madhuri Dixit said.



JGorgeous Madhuri Dixit poses with her husband Dr Shriram Nene.

Sridevi, who had been the leading lady for Yash Chopra's Chandni said: "There are so many memories with him that it is endless of say. It is difficult to express. We will miss him."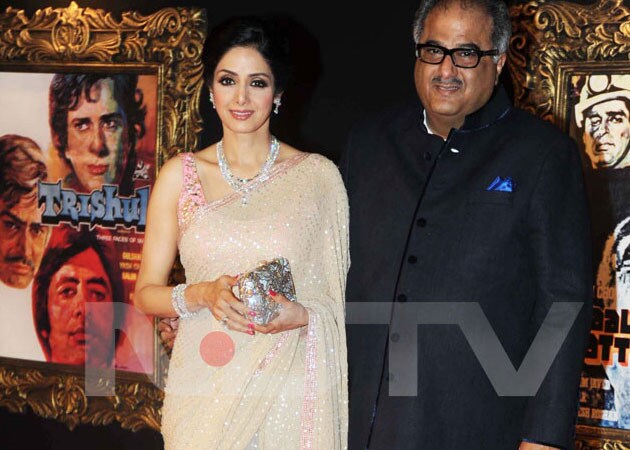 Sridevi looks as elegant as ever in a sari. She came with her husband and producer Boney Kapoor.

Along with Amitabh and Jaya Bachchan, other veteran actors included Vinod Khanna, Dilip Kumar, Saira Banu and Jeetendra.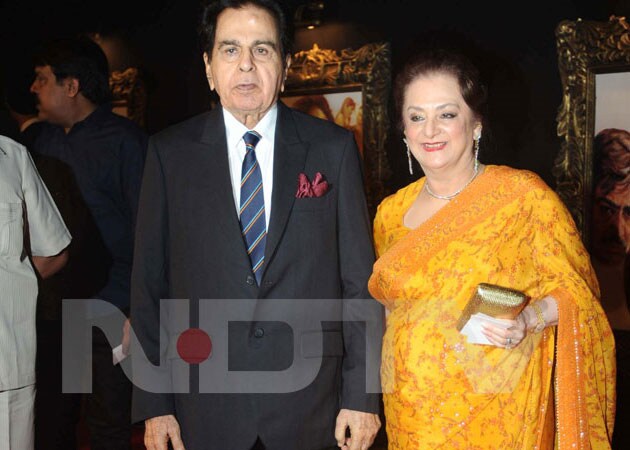 Veteran actor Dilip Kumar attended the premiere with his wife and veteran actress Saira Banu by his side.

"We are excited to see the film. We thank the family for this premiere. Yash ji would have liked this," Amitabh Bachchan said.

Yash Chopra passed away on October 21 after being diagnosed with dengue. Jab Tak Hai Jaan was supposed to be his last film.