If George Clooney and Amal Alamuddin's big fat wedding had been transplanted from Italy to the fictionalized world of hit TV show The Simpsons, this is what it would have looked like.

Satirical artist AleXsandro Palombo has 'Simpsonized' the private yet grand nuptials in a series called 'Amore.' The images depict Mr and Mrs Clooney, especially Mrs Clooney's wedding outfits. Here's Amal Alamuddin in her custom-made off-the-shoulder Oscar de la Renta French lace wedding dress.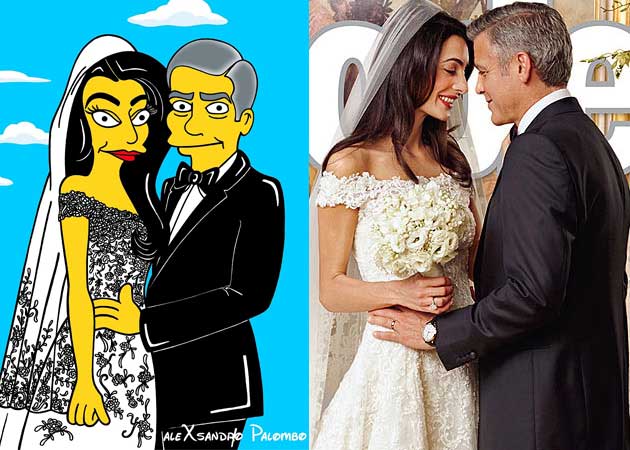 And the Stella McCartney cream pantsuit she wore at the civil ceremony. A thrilled Stella wrote on Instagram: Finally arrived! We made it as a look on the Simpsons! Congratulations Mr and Mrs Clooney!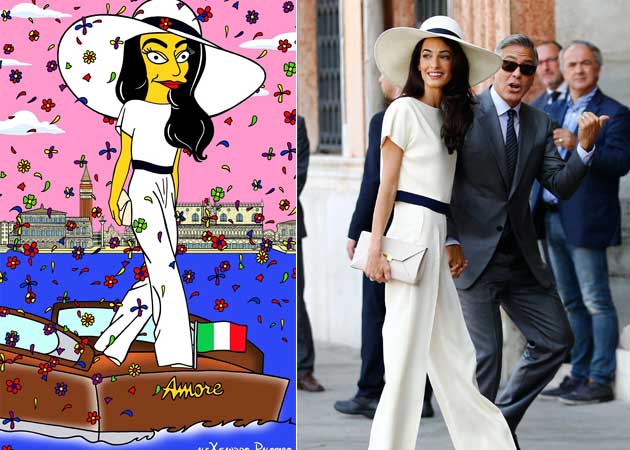 Here's Amal in the floral Giambattista Valli Couture minidress which she wore at the couple's public debut as husband and wife.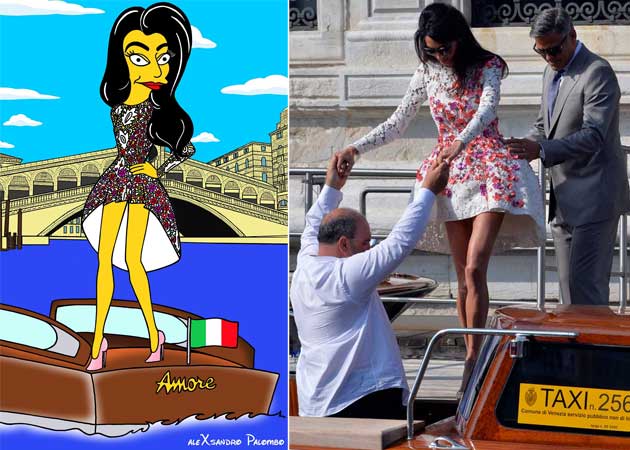 Image courtesy: AleXsandro Palombo, AFP
The custom made Alexander McQueen dress Amal wore to her rehearsal dinner also made it to the series.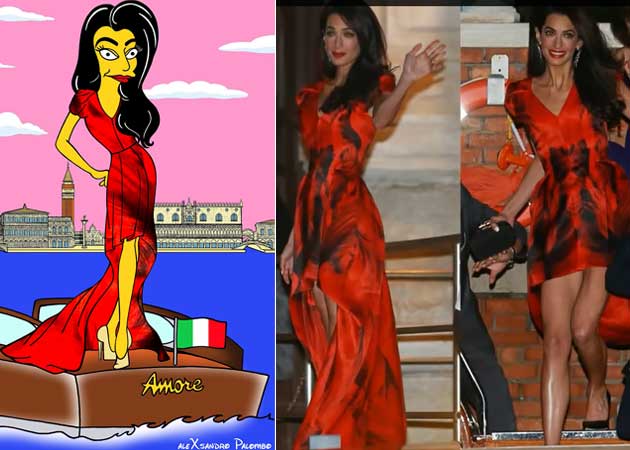 Not included are pictures of Homer, Marge, Bart, Lisa and Maggie in their wedding finery. We imagine that they were not invited.

Here are more pictures of Mrs Clooney looking absolutely stunning, making her way down Venice's Grand Canal on the Amore wedding boat.