Hollywood heartthrob George Clooney, who married British lawyer Amal Alamuddin in an intimate ceremony in Venice, says marriage "feels pretty damn great".

Mr Clooney opened up on his marriage as the couple shared 25 exclusive photos of the emotional ceremony, star-studded parties and all the candid moments with PEOPLE magazine, in conjunction with Hello! magazine internationally.

The ceremony held at Aman Canal Grande Venice was attended by around 100 guests. The couple exchanged traditional vows, platinum bands and a lengthy kiss at their 30-minute ceremony on September 27, reports people.com.

The 36-year-old bride wore a custom-made off-the-shoulder Oscar de la Renta French lace wedding dress with a veil while Mr Clooney choose his favourite designer, Giorgio Armani, to create his tuxedo.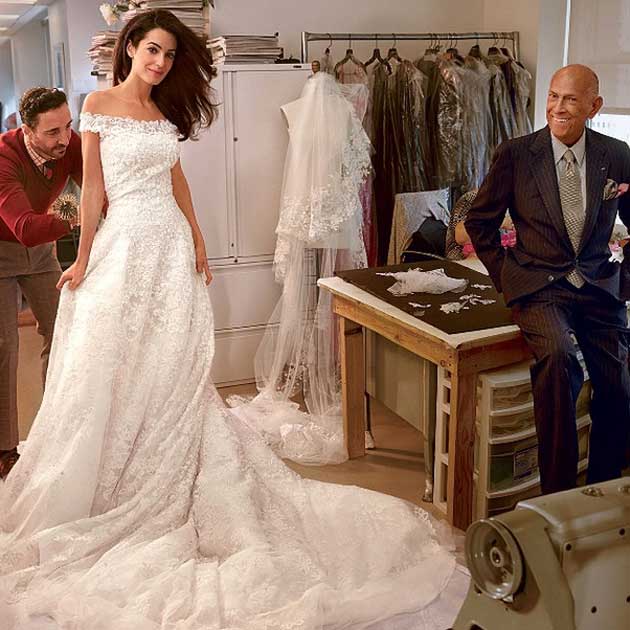 This image was posted on Instagram by voguemagazine

"George and Amal radiated love all night," Amal's mother Baria said.

"The wedding was so unbelievably special, it was legendary. These three days - the friends, the families, the atmosphere, everything - will stay with me all the rest of my life," Baria added.