The entry into the elite club of actresses who are the million dollar faces of an international cosmetic giant is no mean task.
No wonder that only Aishwarya Rai Bachchan and Sonam Kapoor have been able to make the cut apart from Freida Pinto, who has made America her home post her debut in Danny Boyle's
Slumdog Millionaire
.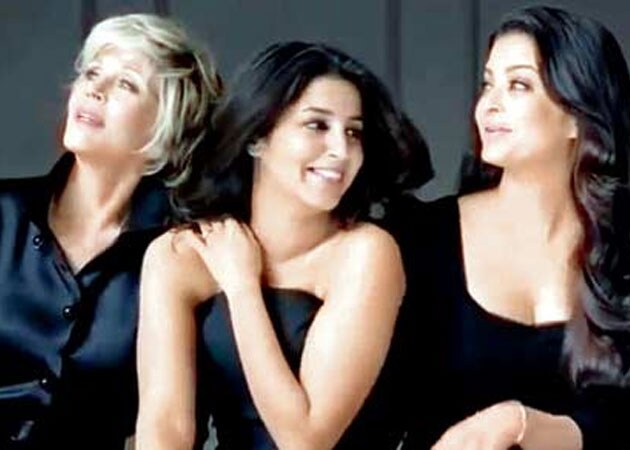 However, in a recent print ad for the brand, strangely both Ash and Sonam are nowhere to be spotted while Freida finds a place of pride amidst the likes of Jane Fonda, Julianne Moore and Eva Longoria.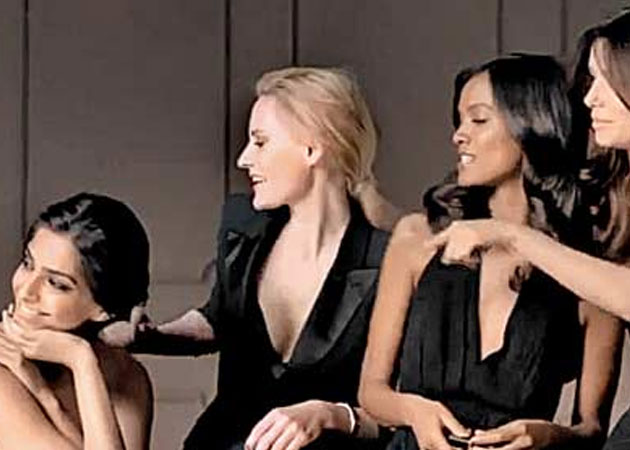 Not many months ago, did we hear about the two Bollywood actresses shooting for the much talked about advertisement. Insiders say Ash shot for her portions when she visited Cannes this year. A source says, "The ad has been beautifully made with all the actresses looking stunning. But Ash and Sonam's absence is quite conspicuous and has taken the industry by surprise. Freida is unmistakable in the sequence but the two are nowhere to be seen."
Incidentally, the video shot during the making of the ad has both the actresses present among the bevy of beauties. But from the looks of it, they don't seem to have made the final cut. The brands spokesperson however says, "The campaign for this very exclusive collection has different versions featuring different groups of ambassadors including Aishwarya Rai and Sonam Kapoor." In that case, we wonder why it's only Ash and Sonam missing this time?