Amitabh Bachchan is a 'proud father,' he says in a Facebook post accompanying
pictures from Abu Jani and Sandeep Khosla's show
on Friday, where his daughter Shweta Nanda was the showstopper.
The 73-year-old actor shared some moments from the evening and wrote:
Shweta showcased the designer duo's latest collection at an event on November 4. After the show Shweta told NDTV: I've always been the shy member of the family. I've grown up in front of Abu and Sandeep and for as long as I can remember they've been making me do things which I ordinarily wouldn't do. But it's always worth it at the end of the day and I enjoy myself tremendously."
Even during the show, as Shweta walked the ramp and posed for the shutterbugs,
Mr Bachchan couldn't contain his excitement
and became her 'papa'-razzo.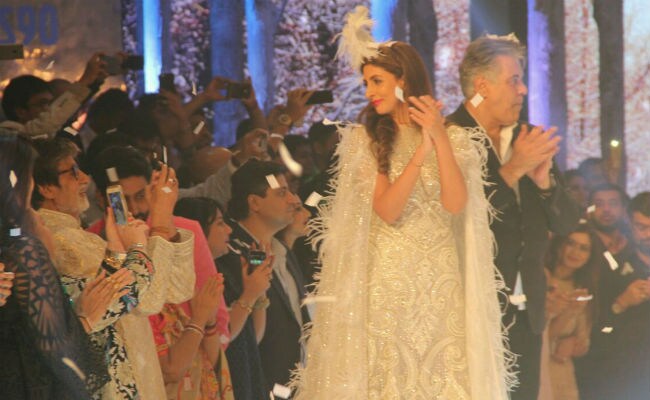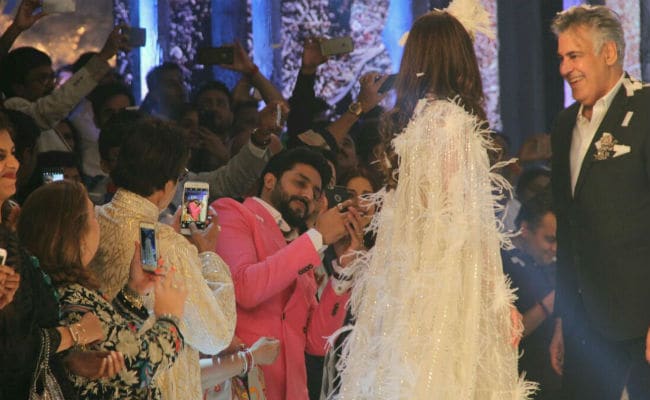 Shweta's mother, actress-politician Jaya Bachchan was also at the show. She told NDTV: "I was out of Mumbai and when I came back and I asked her, 'Do you want me to come?' I felt so stupid because it's like those mummys who go with their daughters."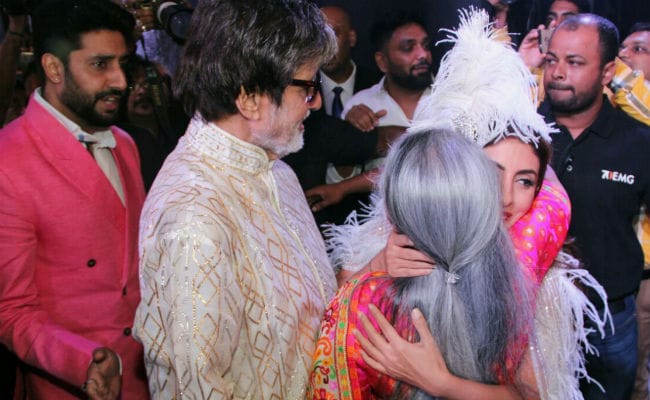 Abhishek, who looked dapper in pink, also shared that Shweta was nervous. "I was busy shooting in Film City all this time but in the morning when I spoke to Shweta she was nervous," he told NDTV.
Among other guests at the show were filmmaker Karan Johar, actress Sonali Bendre and director Abhishek Kapoor and his wife Pragya.