Two decades have passed since Amar and Prem set out to win an heiress in marriage. April 11, 1994 was to prove a fateful day at the box office. Rajkumar Santoshi's comedy went up against reigning matinee idol Anil Kapoor's
Andaz
which released on the same day. And sank without a trace almost instantly.
Not even the combined charm of the young Aamir and Salman could keep
Andaz Apna Apna
afloat. But what a difference twenty years makes - over time, Amar and Prem have endured, their story has become a cult classic, and is endlessly quoted by devoted fans in a manner that
Andaz
could never hope to be.
As we celebrate the 20th anniversary of
Andaz Apna Apna
, we take a look at the characters who made the movie so unforgettable and where the actors who played them are today.
Amar-Prem
This is an easy one. Aamir Khan and Salman Khan, who played Amar and Prem, are two of the biggest names in the Hindi film industry today.
After
Andaz Apna Apna
, Aamir has not really dabbled in a full-fledged comedy while Salman has multiple comedy blockbusters to his name since the '90s. They never worked together again and the rumours of a sequel are the only hope that we have regarding the chance of a reunion.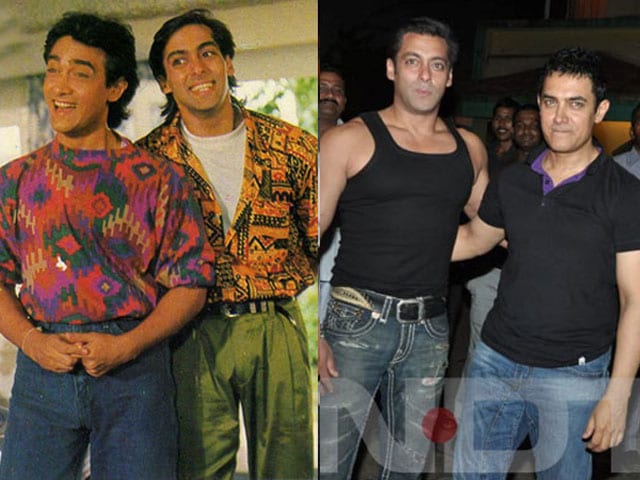 Fake Raveena/Real Karishma
Raveena Tandon gave one of the most underrated performances of her career in
Andaz Apna Apna
playing heiress Raveena who turns out to actually be the secretary Karishma. Her character provided the impetus for much of the action and the Raveena-Amar romance gave rise to many hilarious situations. Can you forget the song
Ello Ello
? We thought not.
This film was just another milestone she crossed on her way to becoming the Mast Mast girl in the superhit
Mohra
which released the same year. That was the turning point for Raveena who never looked back. After ruling the box office for nearly a decade and winning a National Award for
Daman
, Raveena married distributor Anil Thadani in 2004 and settled down to a life of matrimony and motherhood.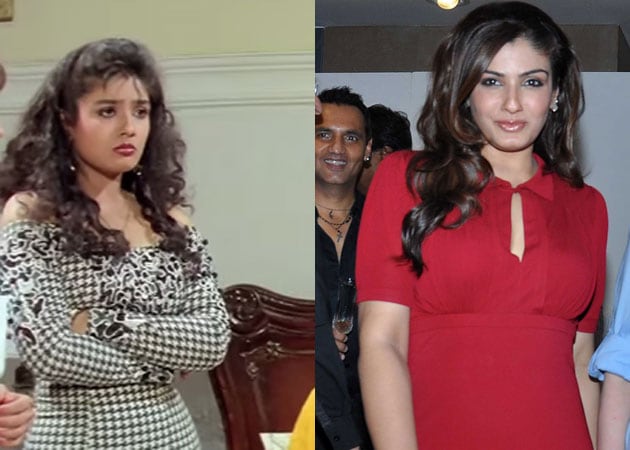 Fake Karishma/Real Raveena
Karisma Kapur plays 'secretary-cum-friend-cum-advisor-cum-cook' Karishma who turns out to be the real Raveena, who arrives in India to find and marry a suitable boy. She switches places with her secretary in order to find a husband who will love her and not her money. She instantly falls for Prem who forces himself to ignore her in his pursuit of the fake Raveena. Their equation creates another bunch of funny moments and the classic song
Yeh Raat Aur Yeh Doori
.
In 1994, Karisma was two years away from the makeover that would make her a real star but she was already a hit heroine opposite Govinda with whom she had just delivered
Raja Babu
. But soon enough, she appeared opposite Aamir in
Raja Hindustani
, opposite Shah Rukh Khan in
Dil Toh Pagal Hai
and opposite Salman in
Biwi No 1
. She blossomed into a star capable of carrying a film on her own with strong performances in movies like
Shakti
and
Fiza
. She married businessman Sunjay Kapur in 2003 and took a break from acting till 2012's
Dangerous Ishhq
. She is now often seen as a judge on various reality shows.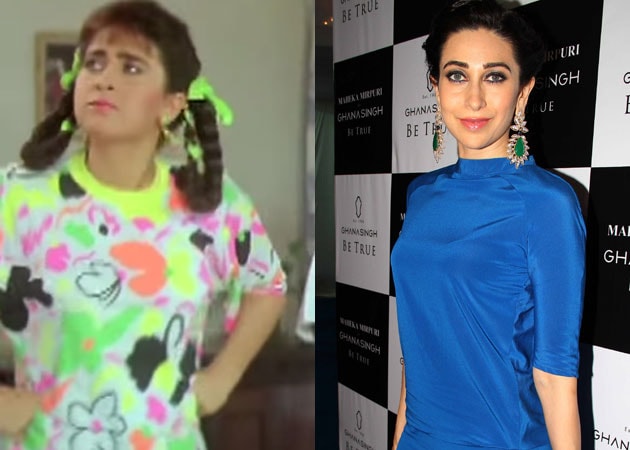 Shyam Gopal Bajaj aka Teja/ Ram Gopal Bajaj aka Uncle
Many would argue that it is Paresh Rawal who is the real heart of
Andaz Apna Apna
and not the Aamir-Salman partnership. In the early '90s, he was still finding his foothold in the film industry and was usually seen playing a baddie.
In
Andaz Apna Apna
, however, he delivered what was essentially two performances - both pitch perfect - as the delightfully lunatic villain Teja and his straight-laced twin brother, the autocratic crorepati Ram Gopal Bajaj. It was a foreshadowing of one of his later, great comedic roles -
Hera Pheri
's Baburao Apte. He was last seen in 2013's
Himmatwala
and and is now embarking on a political career as the BJP candidate from East Ahmedabad this election.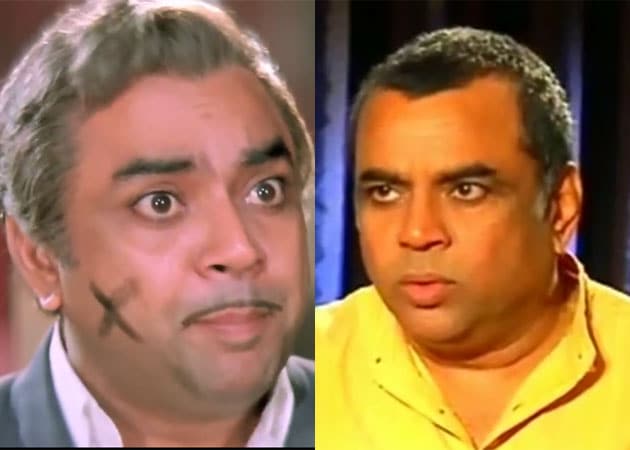 Grandmaster Gogo
As the 'khandaani chor' and nephew of the feared and fabled Mogambo, Shakti Kapoor has less screen time than the others in the main cast but arguably many of the best dialogues. He played the over-the-top dacoit with such ease and humour that Grandmaster Gogo has become synonymous with Indian comedy. Memorabilia, fan groups, social media pages, one liners and more - Gogo has a cult value which stands as tall as the film itself. Grandmaster Gogo is now, has been and will remain the yardstick against which cult characters will be measured in Indian cinema.
Andaz Apna Apna
is a turning point for Shakti Kapoor who was transitioning from villains to comical and supporting characters. Indeed, the popularity of Gogo somewhat out strips that of the actor who played him. Though he remains a part of the industry, he is rarely seen onscreen now. He was last seen making waves with his behaviour inside the
Bigg Boss
house. He didn't win but there were reports that he succeeded in getting on the wrong side of Salman Khan. Be that as it may, he seems to have handed the cinematic baton to daughter Shraddha Kapoor who starred in last year's fit film
Aashiqui 2
.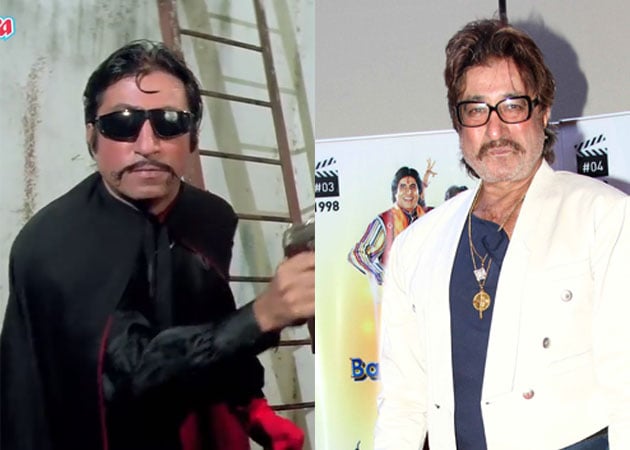 Robert (pronounced Raabert)
Sholay
's Kaalia takes pride of place on veteran actor Viju Khote's resume but Raabert ("galti se mistake ho gaya") became his second most famous role. The amazing chemistry he shares with fellow henchman Bhalla, great physical comedy andh hilarious dialogues delivered with perfect timing make his character one of the comedy stars in Indian cinema. He is still working today and was last seen in 2010's
Golmaal 3
. In 2009's
Ajab Prem Ki Ghazab Kahani
, Viju Khote's character was also called Robert.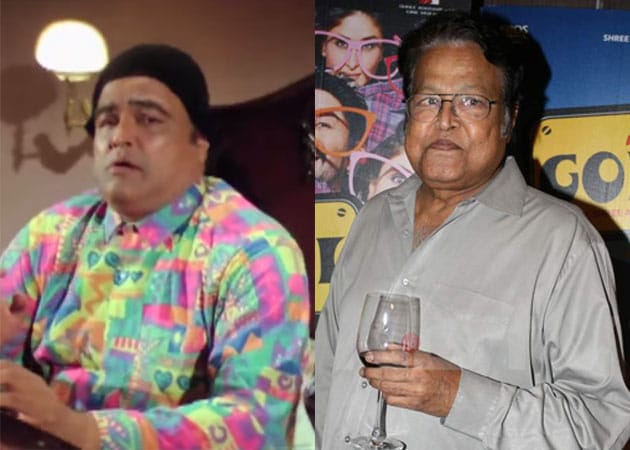 Bhalla
Shehzad Khan, who portrayed the henchman Bhalla, utilized a comic version of the style and antics of Loin, the legendary screen villain his father Ajit created. For Shehzad, this became his most recognized character. The team of Bhalla and Raabert is right up there with other famous bad guy duos like
Mr India
's Daga and Teja.
Shehzaad Khan, who made his debut in Aamir's breakthrough movie Qayamat Se Qayamat Tak, appeared in films like Bade Miyan Chote Miyan and TV serials like Shaka Laka Boom Boom but has never been able to repeat his Andaz Apna Apna success.
Govinda and Juhi Chawla
Two stars who played their real life selves in Aamir's dream sequence in the movie. Their "Aa gale lag ja" scene is one of the most hilarious spots in the movie. Juhi, who was on a meteoric rise at the time, continued her ascent to super stardom and remained one of the top actresses through the '90s. She married industrialist Jay Mehta in 1997 at the prime of her career and has continued working sporadically in films like
Jhankaar Beats
and this year's Gulaab Gang.
Govinda too climbed to the top of the Bollywood charts and reigned as the
Hero No 1
of tinsel town for some time. His particular brand of David Dhawan-directed comedy, uninhibited dancing and rainbow-hued wardrobe made him the stuff of Bollywood folklore. Till date, he is considered a benchmark for comedy among lead actors in Bollywood.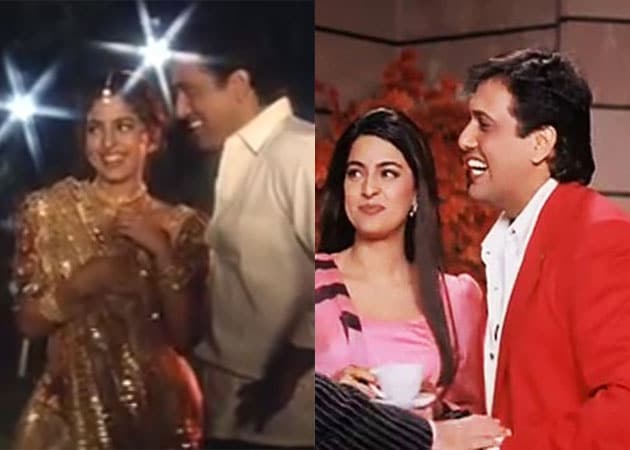 Bankelal Bhopali/ Murli Manohar/ Johnny
Three legendary comedians appeared in this film in small but pivotal roles, making for many of Andaz Apna Apna's funniest moments. Jagdeep played Prem's father Bankelal Bihari, tailor by day and destroyer of his son's Bollywood dreams by night. Deven Verma played Amar's father Murli Manohar, a barber who secretly wants to be a bangle-seller. Both of them are conned by their sons into losing everything they own.
The situational comedy involving their characters is hilarious. Mehmood plays Johnny, owner of Wah Wah Productions, who dupes Prem into paying him huge sums of money in lieu of promises to make him a star. Wah Wah Productions is a reference to Mehmood's 1966 hit comedy
Pyar Kiye Jaa
in which he also played an aspiring filmmaker with a production house called Wah Wah.
While Mehmood died in 2003, Jagdeep and Deven Verma are alive, though they no longer appear on the silver screen. Deven Verma reunited with Karisma Kapur in 1997's
Dil Toh Pagal Hai
.