Bollywood actress Anushka Sharma and cricketer Virat Kohli, long rumoured to be seeing each other, made their first public appearance together at the Indian Super League's football game in Pune on October 26.

Virat, who is the co-owner of the FC Goa franchise, seemed tense as his team neared defeat at the hands of FC Pune City, while Anushka mirrored her rumoured beau's tension.

Bollywood actor Hrithik Roshan co-owner of FC Pune city, was seen enjoying the game with actors Arjun Kapoor and Esha Gupta.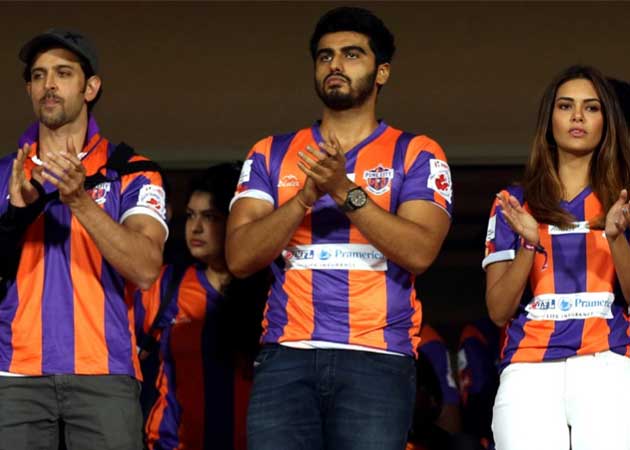 Virat and Anushka have been grabbing headlines ever since they were first spotted together during India's tour of New Zealand earlier this year.

A while back, the grapevine suggested that Virat's family reportedly met Anushka and her family at her penthouse recently, leading to rumours of an engagement.