Model Carol Gracias broke the convention when she walked the fashion runway in March with a baby bump and she said that Indian women never shy away from celebrating womanhood unlike the common perception. She also doesn't understand why a woman's career should stop when she gets pregnant.
"I don't see why your career or your life or anything stops completely just because you are pregnant or you are a mother. It's something to be celebrated or enjoyed," Carol told IANS by giving references of some of her colleagues in the fashion industry like Sonalika Sahay, Laxmi Rana and Sapna Kumar who still rule the ramp despite being a mother.
"I think there are very few girls who had babies and are still working like Laxmi, Sonalika, Sapna and a few others. If you look at them, they look fitter and gorgeous than before. I don't know what motherhood has done to them, but it has worked wonders," added Carol.
So is she also planning to join the gorgeous mothers on runway after her delivery?
"You have to see about that," said Carol.
Apart from modelling, Carol, 37, also did a cameo in the 2006 movie
Being Cyrus
. Prior to that, she appeared in the music video of the song
Right here right now
from 2005's
Bluffmaster
. She also participated in
Bigg Boss
and stunt-based reality show
Khatron Ke Khiladi
.
Carol, who is married to a French businessman Samuel Ziza, walked the fashion runway last week along with a few other expecting mothers for skincare oil brand. She said that Indian women never shy away from showing their baby bump. In April,
Carol walked the ramp
for designer Gaurang Shah in her baby bump.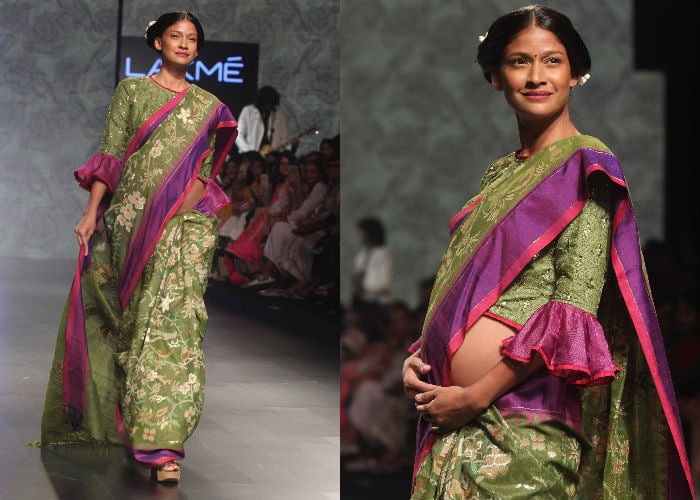 "There are very few women in India who shy away from showing their baby bump. I think most of the Indian women wear
sari
s to go to work and this is the time when people notice the baby bump. I think women in India work through pregnancy and there is a lot of manual labour," said Carol.
"But I feel it's just that the media and the fashionable side of it has started coming to play right now. Everyone's pregnancy is different and it's upto their prerogative. Some wish to work regularly and others do vice-versa," added Carol.
Carol also said that enjoying motherhood and showing off a baby bump is not for setting trends.
"This is not a trend that is supposed to be happening. These things should be generally celebrated and done," said Carol.