Mumbai airport was crowded on November 18 with celebrities flying to Hyderabad for Salman Khan's sister Arpita's wedding. Salman's friend-turned-foe-turned-friend-again Shah Rukh Khan was not spotted among them but actors Aamir Khan, Katrina Kaif and Priyanka Chopra were.

Aamir Khan, wearing a pale pink shirt, was accompanied by wife Kiran Rao and son Azad.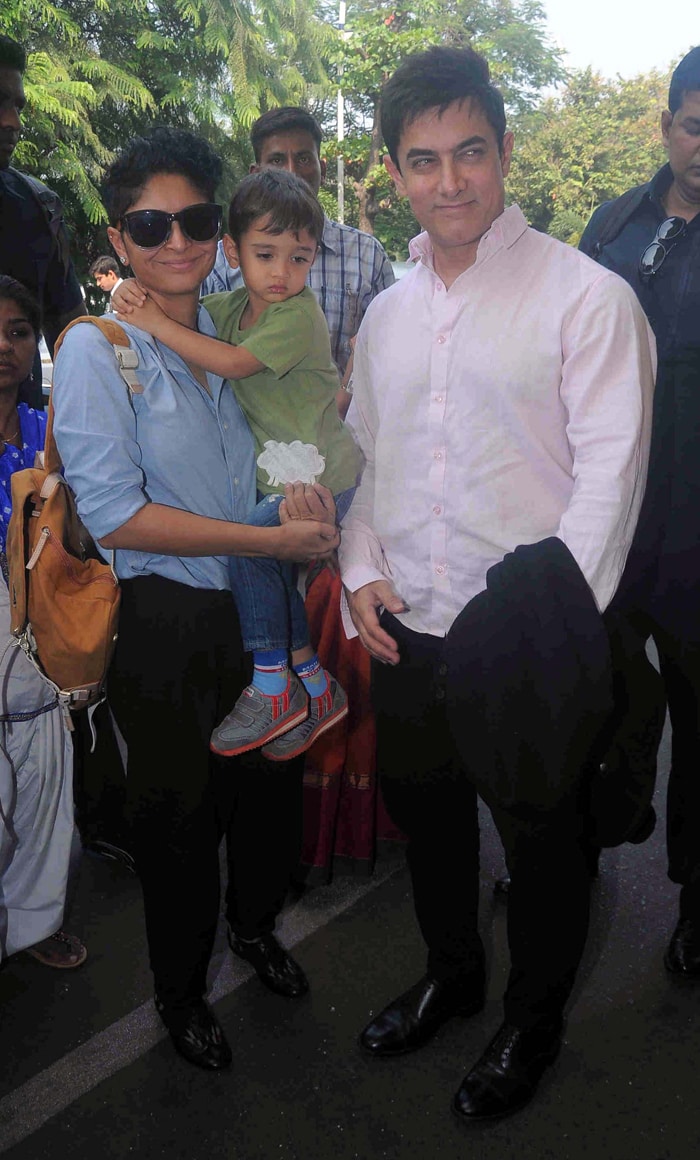 Actress Katrina Kaif, a very close friend of Salman's family, was comfortably dressed in jeans and bright leather jacket. Her rumoured boyfriend Ranbir Kapoor was not with her and is reported to not have been invited to the wedding.

Actress Priyanka Chopra, also dressed in jeans and a jacket, was spotted with her mother Madhu.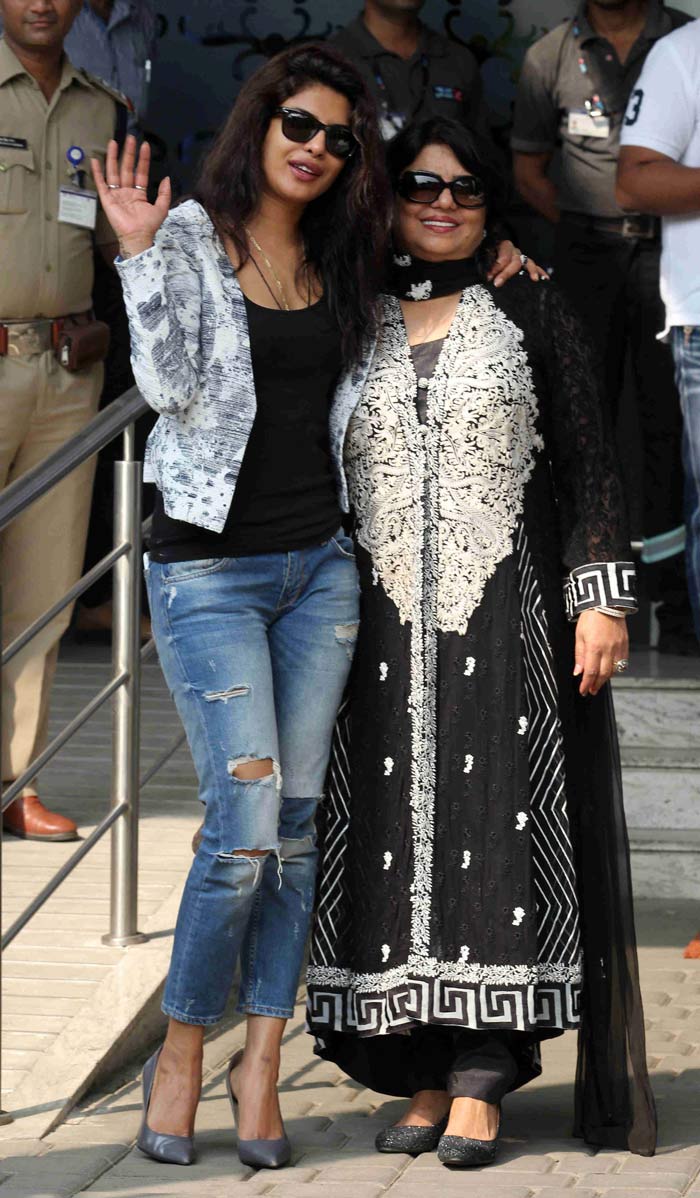 Salman's Ek Tha Tiger and Bajrangi Bhaijaan director Kabir Khan was accompanied by wife Mini Mathur who was dressed in a cheerful acid-bright sari.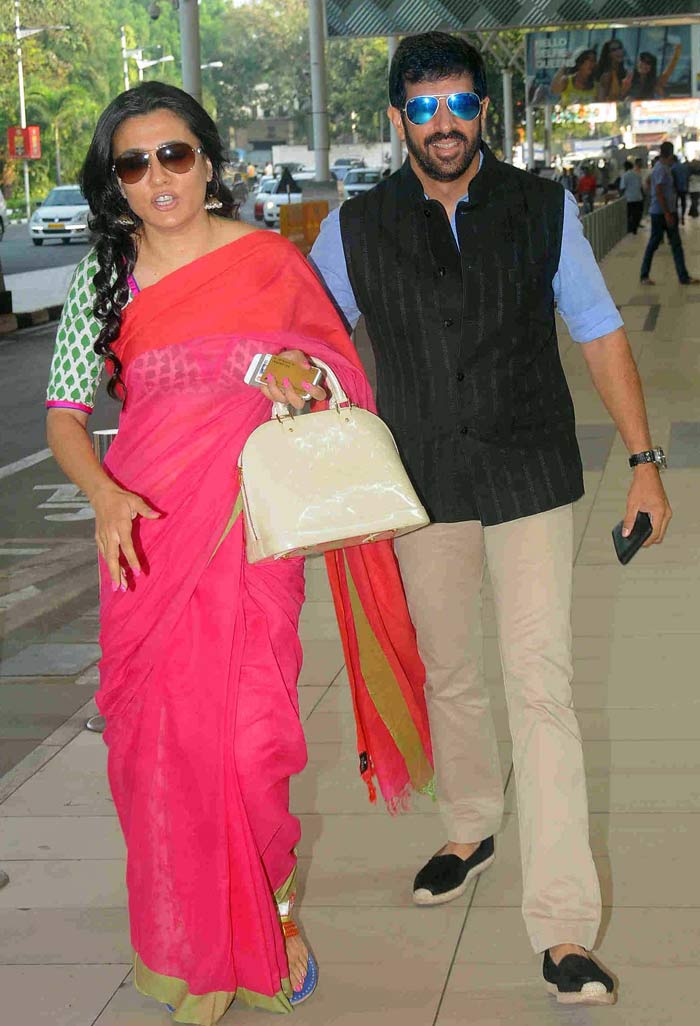 Director Karan Johar struck a pose with socialite Anu Dewan and jewellery designer Maheep Kapoor outside the airport.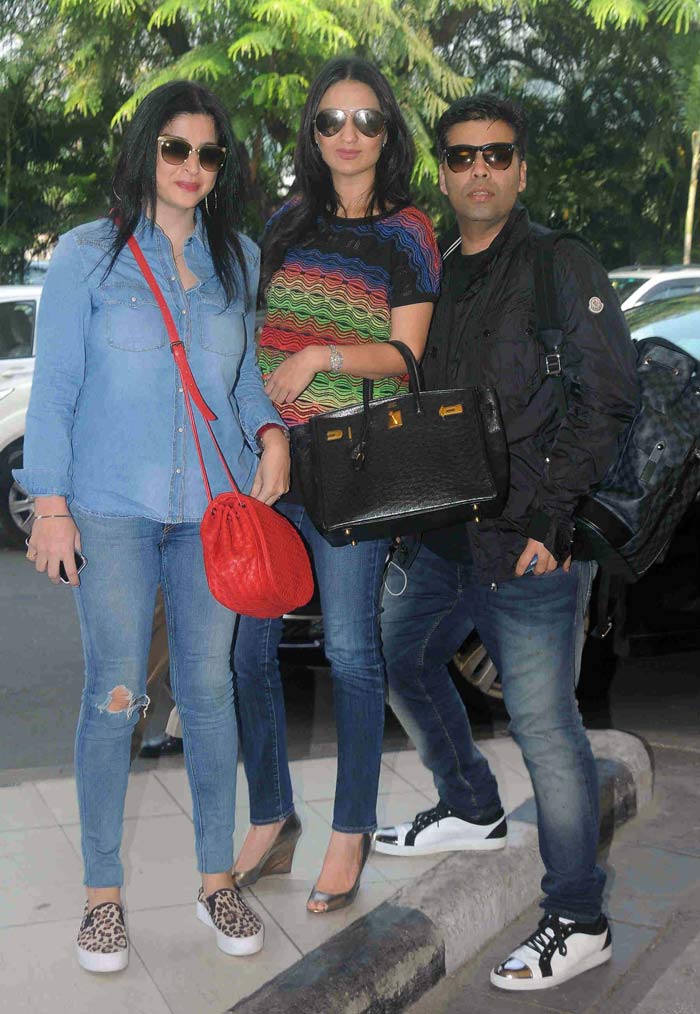 Actor Riteish Deshmukh left pregnant wife Genelia D'Souza at home. None of the Bachchan clan were in evidence apart from actor Kunal Kapoor who is engaged to Amitabh Bachchan's niece Naina. Abhishek Bachchan was spotted heading to Lucknow for an Indian Super League match.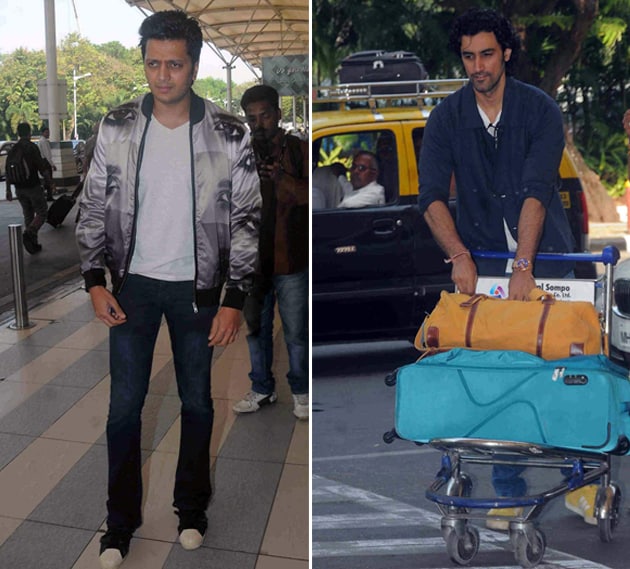 Shah Rukh Khan's non-appearance at the airport suggests he is skipping the wedding despite having said he would attend. He was pictured at Arpita's haldi-mahendi on Sunday in Mumbai, where he and Salman embraced the bride-to-be warmly - ostensibly ending a war they have publicly conducted since 2008.

Salman and family arrived in Hyderabad on November 17.

The wedding is taking place at the historic Falaknuma Palace. Arpita is marrying Aayush, the businessman-aspiring actor son of politician Anil Sharma.