Shahid Kapoor and Mira Rajput's Mumbai reception on July 12 is all set to be a grand affair. We say that after learning how particular Shahid and Mira were while selecting the invitation card for their guests.
In an exclusive interview to NDTV, Delhi-based designer Ravish Kapoor - who also created the wedding invite - spoke about how Shahid and Mira opted for a design with elegance and also "an element of suspense".
"The midnight-blue colour scheme was maintained on the envelope, with a touch of silver for the label. When opened, the envelope lining was a shimmering horizon blue, which offsets the midnight blue of the card. Visible was a small section of the chrome with the silver-plating wording - 'The Wedding Reception of' - adding a little element of suspense for the recipient. It was Shahid's idea to have just 'the Wedding Reception of' show when people open the card," said Mr Kapoor.
"During the design process, Shahid was very particular on the actual border. We showed him several designs that ranged from geometric to damask, but he wanted to maintain the 'simplicity is elegance' brief which we followed in the wedding card," he added.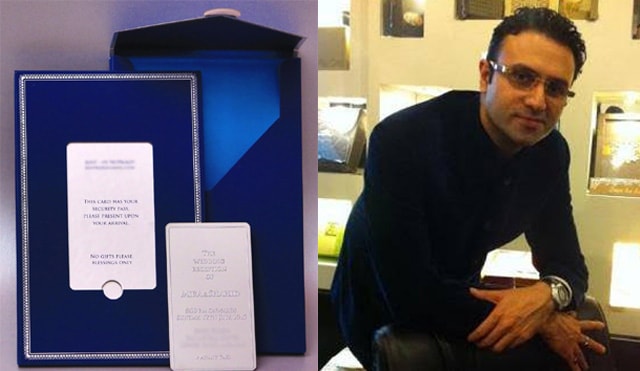 "After several submissions he loved the silver leafing done on the art deco border. Like with all things related to the wedding, Shahid consulted his parents and Mira on the overall design direction. Once again, every detail was paid attention to, from how the text was placed to the style of font. It was a pleasure to work with someone who was very clear in what they wanted to convey, it helped us immensely as we were working on a short time frame to complete the invitation," he concluded.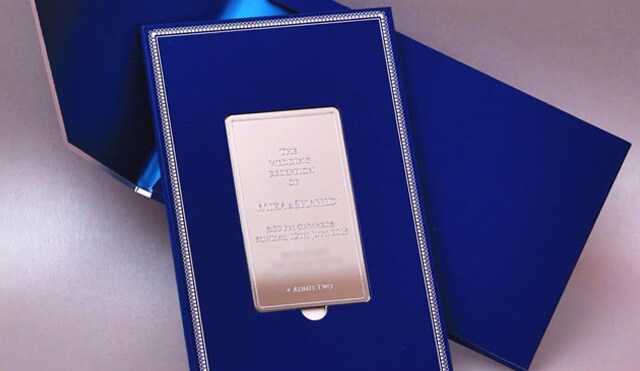 Ravish Kapoor also told us that nearly 500 invitations were made for the Mumbai reception. While some have a plus one mentioned, some were for singleton attendees.
Shahid and Mira married in an intimate ceremony with 40-50 guests in Delhi on July 7. A friends and family only reception followed later that evening, which was attended by nearly 500 or so guests. The Mumbai reception is likely to pack in the Bollywood glitz that the Delhi festivities lacked.
The invitees may or may not include actress Kareena Kapoor - Shahid's ex-girlfriend and Udta Punjab co-star - and her actor husband Said Ali Khan, with whom Shahid has signed in Vishal Bhardwaj's next film. Ahead of the wedding, Kareena told the press she would attend if invited.