Actress Anushka Sharma's film PK is smashing box office records back home in India but she's not around to savour the success with her colleagues. Instead, Anushka is living it up on a cruise ship at Sydney Harbour with boyfriend Virat Kohli. In photos of the couple, the actress looked pretty in a bodycon dress.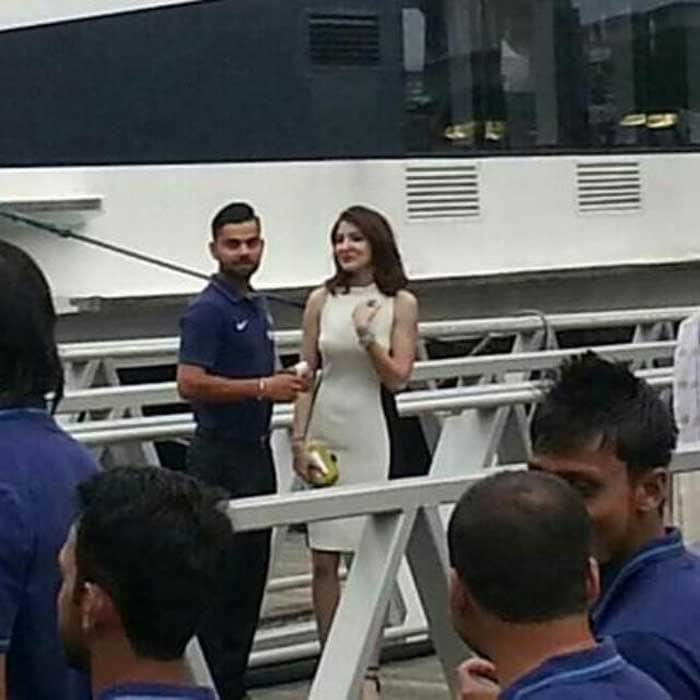 Virat's Team India is playing Australia in the fourth and final Test today at the Sydney Cricket Ground.

Cricketers M S Dhoni and Murali Vijay were also seen along with Anushka and Virat.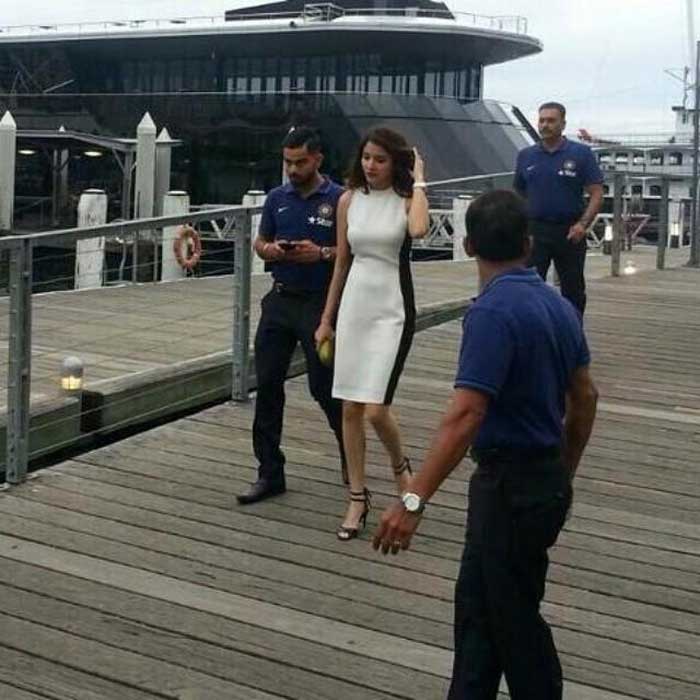 Anushka also joined Virat at the dinner hosted by the Indian High Commission in Sydney on Sunday evening. She looked amused by what seemed to be a magic trick with a pack of cards displayed by Virat and a guest at the event.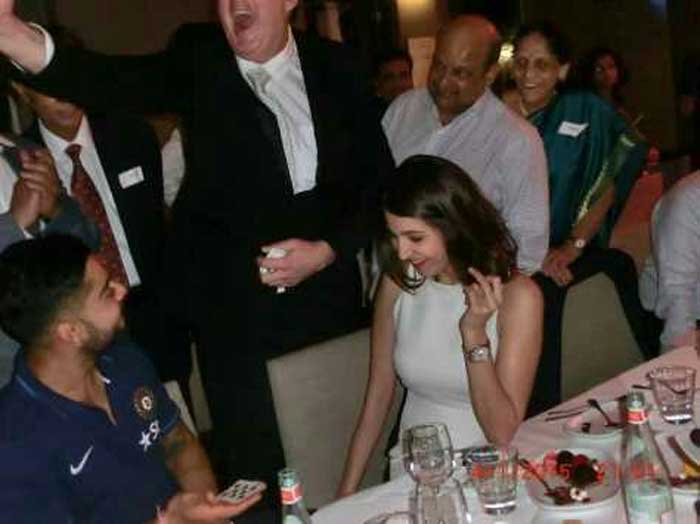 Anushka and Virat were seen having a gala time at the event.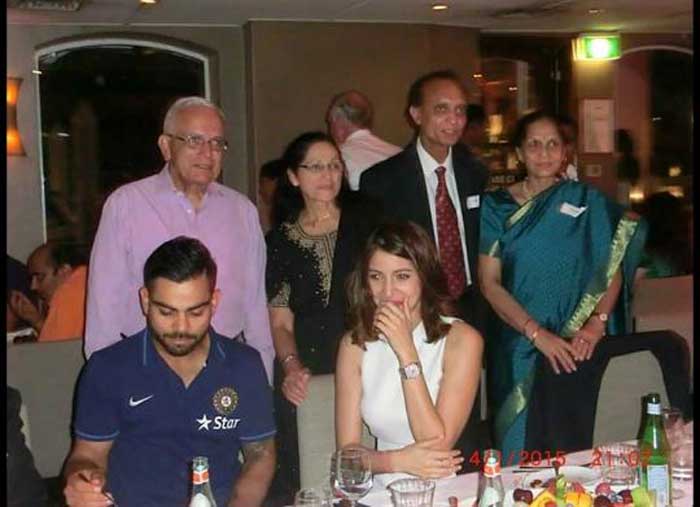 Anushka and Virat were recently reported to have rented an apartment together in Mumbai to maximise their time spent together given that both travel so much. Quality time, it seems now, is not going to be a problem.