From
The Period Song
to
How I Raped Your Mother
, one all-women production team is challenging conservative attitudes with no-holds-barred satirical videos that are causing a stir online.
Mumbai-based team of filmmakers Girliyapa have released a series of hard-hitting videos that tackle misogyny, with subjects ranging from marital rape to social stigmas surrounding menstruation.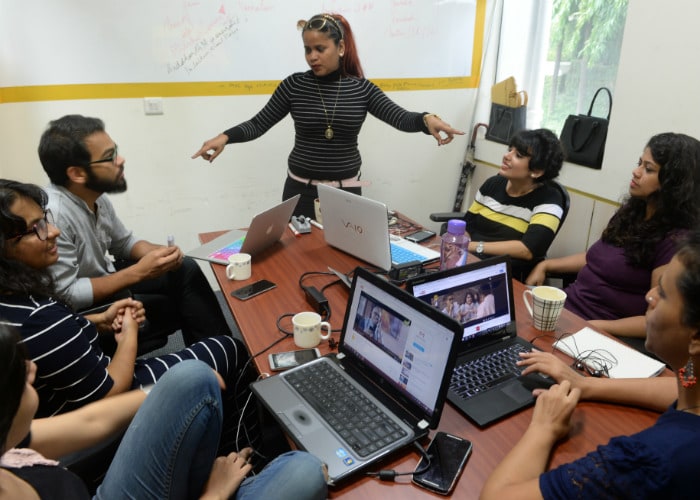 "Our videos aren't preachy but laced with humour and to the point, which drives the message home rather effectively," group head Tracy D'Souza told AFP in an interview.
The five videos, which vary from music and dance sequences to mini-sitcoms, have received more than five million total views since the first one was uploaded onto YouTube in October 2015.
The ten-member team of Girliyapa have also faced plenty of online sexist abuse from anonymous critics wanting to silence them.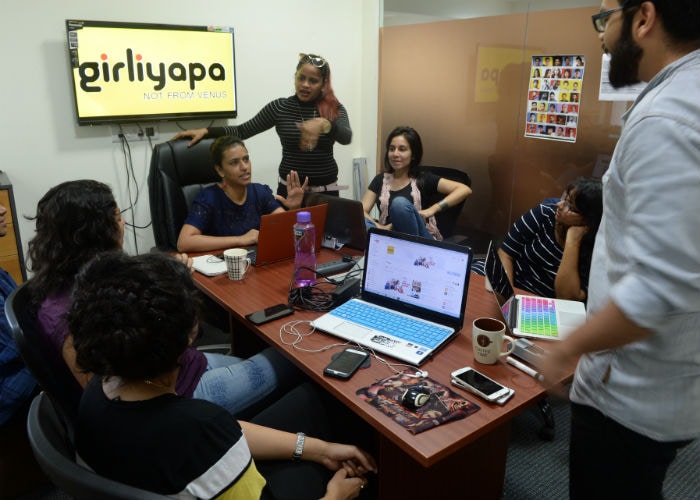 The skits created by Girliyapa are nothing like the soap operas which are widely popular and dominate the main television networks.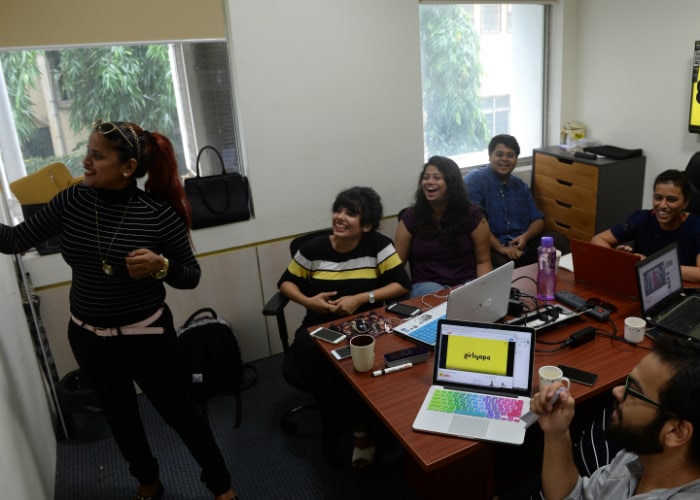 Girliyapa is one of several filmmaking teams taking the internet by storm, tackling social issues, but also tapping into a growing desire among the youth for a more modern portrayal of women on screen.
Bollywood films have often been criticised for depicting women as meek and subjecting female characters to aggressive methods of wooing by dominant male leads.
Recently, actor Salman Khan was criticised for his comment in which he compared himself to "a raped woman" while describing his experience of filming wrestling movie
Sultan
.
- Marital rape -
In
How I Raped Your Mother
, a play on the title of hit American sitcom
How I Met Your Mother
, Girliyapa tackles old-fashioned familial attitudes towards marital rape.
In the 13-minute satirical video, a daughter complains to members of her family that her husband has been sexually abusing her. The mother says it's just part of marriage while the father terms it "intense love-making".
"Political statements aren't solving the real issue. So we decided to make the video to highlight rape and violence against women," Ratnabali Bhattacharjee, a Girliyapa scriptwriter who plays the role of the mother, told AFP.
Indian filmmaker Paromita Vohra also deals with the subject of consent in a short online sitcom entitled
The Amorous Adventures of Shakku and Megha in the Valley of Consent
uploaded on YouTube in March.
It's part of her project called
Agents of Ishq
, meaning love in both Hindi and Urdu, which aims to create awareness about women's rights and sex education through videos and animated graphics.
Both sitcom web series
Girl in the City
, on youth television channel Bindass, and
Ladies Room
are also proving a massive hit online with their 21st century depictions of independent-minded women.
Girl in the City
is about a 21-year-old who moves to Mumbai to follow her dream of being a fashion stylist.
Ladies Room
features two female protagonists who discuss subjects ranging from relationships to pregnancy. In one episode, they can even be seen taking drugs.
- Online trolls -
Girliyapa's
The Period Song
celebrates the subject of menstruation cycle.
Another of their videos deals with young women buying condoms while trying to figure out internet dating is the subject of one of their other productions.
Analysts said that the videos are playing an important role in overturning gender biases.
"Digital media can help educate, advocate and encourage people to adopt attitudes and behaviour that promote gender equality," Mumbai-based women's safety activist Elsa D'Silva told AFP.
However it's also online
where women are being subjected
to misogynistic trolling, including sexual slurs and threats of rape, all in a bid to shame them into silence.
The Girliyapa team said that they have faced such attacks every time they have released a new video but remain determined in their quest to change attitudes.
"We won't stop telling our stories. People will have to accept the narrative despite all their inherent inhibitions," co-writer Shruti Madan told AFP.
(Except for the headline, this story has not been edited by NDTV staff and is published from a syndicated feed.)