Mostly, Bollywood slots its actors into recognizable pigeonholes - the hero, the heroine, the villain, the mother, the best friend - from which they rarely, if ever, deviate. However, once in a while, a lucky few land roles written out of the box. Even luckier - and fewer - are those who've played offbeat characters over and over again.

The five characters who embark on a mission of love in upcoming film Finding Fanny have been fondly described as 'oddballs' by the film's director Homi Adajania. In fact, Homi has said that the film is the tale of five 'oddballs' - Naseeruddin Shah, Dimple Kapadia, Pankaj Kapur, Arjun Kapoor and Deepika Padukone -- on a common quest.

As this motley crew gears up to entertain us, we take a look at other Bollywood oddballs previously seen on screen.

Saif Ali Khan
Homi Adajania built his reputation of creating out-of-the-box characters on the strength of his first film, 2006's Being Cyrus, starring Saif Ali Khan as a killer with a conscience. Saif's portrayal of the eccentric Cyrus ranks with rest of his career-best, including the menacing Langda Tyagi from Omkara.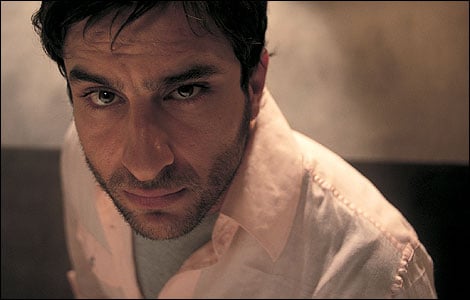 Boman Irani
Actor Boman Irani has made a career of playing oddball roles that have ranged from humorous to sinister. Films like Being Cyrus, Darna Mana Hai and Khosla Ka Ghoslashows off his more ominous side as an offbeat actor, while the Munnabhai series, Bluffmaster, Shirin Farhad Ki Toh Nikal Padi and other films are lighter shades of his acting prowess.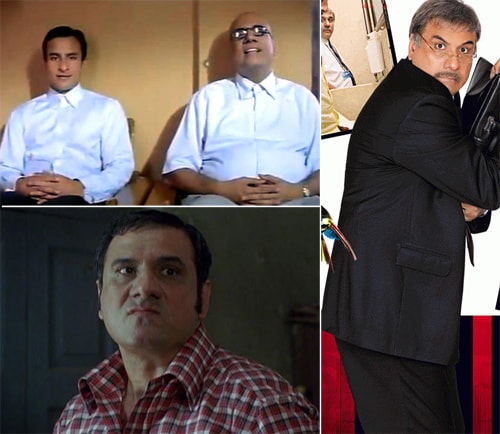 Imran Khan, Kunaal Roy Kapur, Vir Das in Delhi Belly
If Finding Fanny boasts of five 'oddballs', Delhi Belly had three fantastic characters played by actors Imran Khan, Kunaal Roy Kapur and Vir Das, who find themselves embroiled in muddles to do with romance, traveler's diarrhoea, and diamond trafficking simultaneously. The film's dark humour and its 'comedy of errors' played second fiddle to the brilliant performance by the three actors.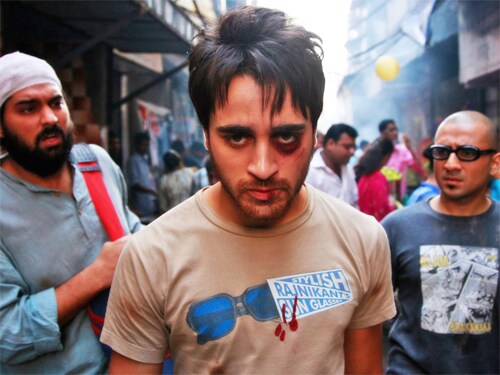 The entire cast of Andaz Apna Apna
Rajkumar Santoshi's cult comedy was stuffed with characters each odder than the other - Aamir and Salman's clueless good-for-nothings Amar and Prem, Paresh Rawal's double act as Uncle and Teja, Shakti Kapoor's unforgettable Crimemaster Gogo, Karisma Kapoor and Raveena Tandon's identity and name swap, devoted sidekick Akela, and blundering goons Bhalla and Robert complete the dramatis personae. Hilarious cameos include Mehmood as the proprietor of Wah Wah Studios, Jagdeep and Deven Verma as Amar and Prem's long-suffering fathers, and Juhi Chawla and Govinda hilariously playing themselves.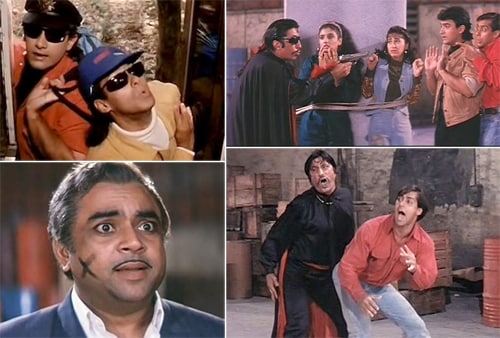 Govinda
Govinda, with his technicolour clothes and very particular dialogue delivery, has played an 'oddball' in almost every film. Notwithstanding a serious role here and there, the now-50-year-old actor's resume spanning almost three decades includes films like Deewana Mastana, Bade Miyaan Chote Miyyan and many more.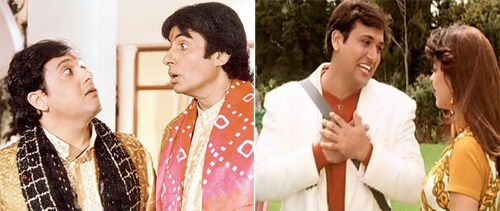 Omi Vaidya in 3 Idiots
Chatur was the teacher's pet, much disliked by his classmates in 3 Idiots, and remains one of the most adored characters to have hit screens in recent years. From his accent to his clueless arrogance, Omi Vaidya as Chatur Ramalingam aka Silencer gave us many laughs.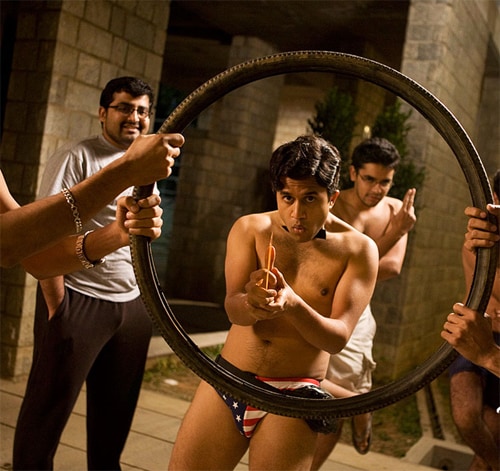 Javed Jaffrey in Salaam Namaste
"Eecjaccly!" Actor Javed Jaffrey, who has played innumerable funny characters, outdid himself as the ridiculous, wannabe Crocodile Dundee ranch owner who clearly could not converse with his Australian wife, or with "any the one the else for the matters".
Mehmood and Sunil Dutt in Padosan
Sunil Dutt was hilarious as lovestruck country bumpkin Bhola. Mehmood was even more hilarious as South Indian music teacher Masterji in 1968 film Padosan. Mehmood, however, was practiced at evoking mirth - it was serious actor Sunil Dutt's transformation from pensive to playful that took many by surprise.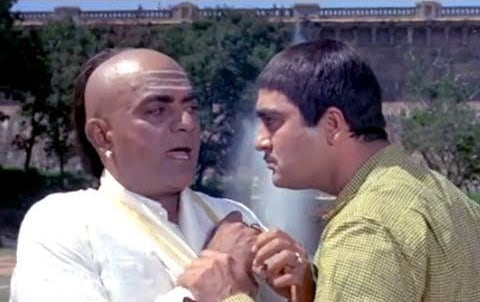 Utpal Dutt
Utpal Dutt juggled the finesse of his stage-craft with memorable screen roles in which he played characters with shades of the buffoon. From the moustache-loving Bhavani Prasad in 1979's Gol Maal to outraged cop Dhurindhar Bhatwarekar in 1983's Rang Birangi, Utpal Dutt roved himself equally adept at comedy as he was at drama.

Amitabh Bachchan and Dharmendra in Chupke Chupke
Hrishikesh Mukherjee's style of cinema transformed various actors. Actors Dharmendra and Amitabh Bachchan joined Mr Mukherjee's gallery of oddballs in 1975 film Chupke Chupke, playing academics Parimal Tripathi and Sukumar Sinha - roles which completely turned upside down the actors' other personas as Garam Dharam and the Angry Young Man.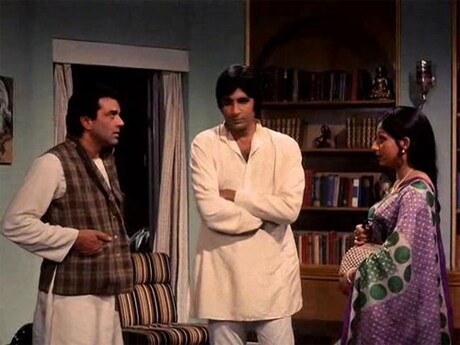 The managers of mischief in Golmaal
Named after Hrishikesh Mukherjee's Gol Maal but completely unlike it, Rohit Shetty's series of three films produced five oddballs in the shape of actors Ajay Devgn, Arshad Warsi, Tusshar Kapoor, Shreyas Talpade and Sharman Joshi (in the first film). Their oddity only evolved with the series and so did the humour, sarcasm and double entendres.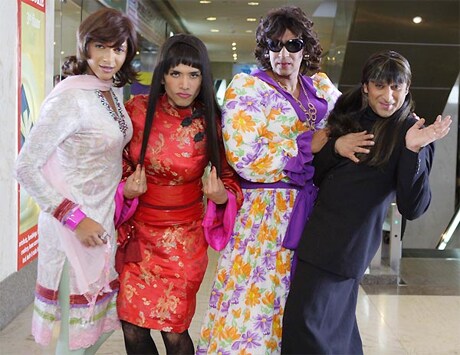 The three musketeers in Hera Pheri
Paresh Rawal's Baburao Ganpatrao Apte, Akshay Kumar's Raju and Suneil Shetty's Ghanshyam wreaked rascally havoc with the best of intentions over two unforgettable films.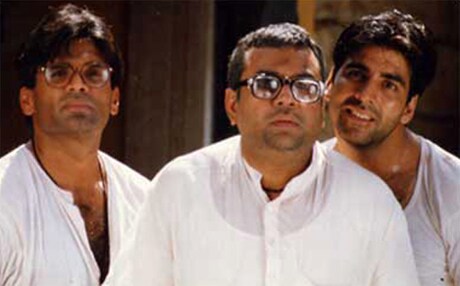 Munnabhai and Circuit
Rajkumar Hirani's Munnabhai and Circuit, the gangster with a heart of gold and his street-smart henchman played by Sanjay Dutt and Arshad Warsi, are undoubtedly among Bollywood's most loved oddballs. The unlikely jodi won hearts first with their jadu ki jhappi and then with their Gandhigiri.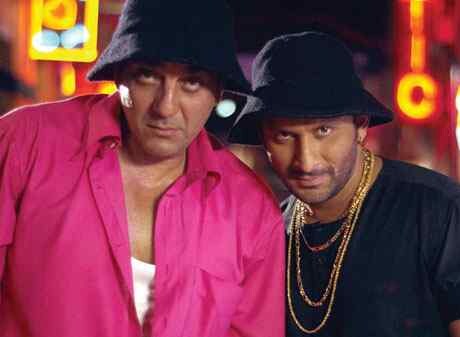 Rishi Kapoor and Paintal in Rafoo Chakkar
1975 film Rafoo Chakkar was a drag, literally, for Rishi and Paintal who spent most of the film wearing women's clothes. The actors go hilariously on the run after witnessing a murder.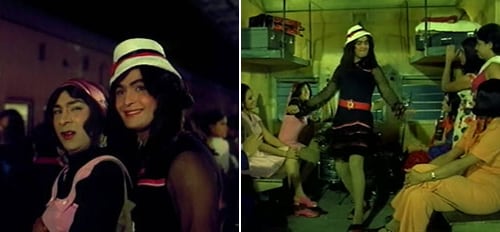 Arjun Singh in Namak Halaal
That Amitabh Bachchan could "walk English, talk English, laugh English, run English because English is a very phunny language," was revealed to the unsuspecting world in 1982 hit Namak Halaal. As Arjun Singh, peasant transplanted to the big city, Big B lost his shoe at a party and chases after a recalcitrant grandfather, among other things.