There was little sign of jet lag as Bollywood took over Tampa Bay, Florida for IIFA weekend. Their energy was contagious, particularly at the awards night, the grand finale. The show opened with hosts Shahid Kapoor and Farhan Akhtar making a grand entry dressed as pirates. "Ahoy Tampa," bellowed Shahid to an ecstatic crowd while Farhan quipped "
Oy Hoye
" to deafening applause. The duo then strode right up to the Mayor sitting in the front row and demanded the key to Tampa. (Also read:
Kevin Spacey's Lungi Dance with Deepika Padukone steals the show at IIFA 2014
)
The amused Mayor refused emphatically, saying: You will never ever ever get the key to Tampa. Bravado punctured, Shahid and Farhan fell at his feet while the audience doubled up with laughter. And the Mayor made a deal: I will give you this key if and only if you will entertain us.
Priyanka Chopra's foot tapping
Desi Girl
performance had everyone asking for more. Priyanka privately admitted that she had so much on her plate that she barely had time to go out. "I am always working, but my mom is having a great vacation," the actress told NDTV. She also said in a lighter vein that IIFA should actually be called PAIIFA after herself and actor Anil Kapoor in honour of their work for the event. The
Mary Kom
actress also revealed that she was trying to get rid of her muscles since the shoot for her next film with Zoya Akhtar was just days away. Priyanka also shared her happiness that her solo
I Can't Make You Love Me
was already a chartbuster and reached the number one spot on iTunes India within two days. Her way of dealing with heartbreak? Priyanka said, "I eat and I sleep and I sulk. I turn off the lights and don't speak to anybody."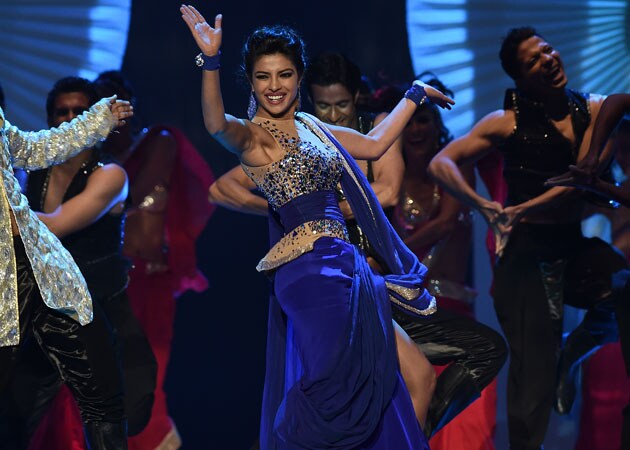 Meanwhile, Anil Kapoor revealed how he maintained such high levels of energy. "The idea is to make everyone happy, we're not doing anyone a favour, the crowd is coming here in such large numbers that we should be grateful to them and God," he said. The actor admitted he clapped for himself on the stage to get the audience excited and happy. The secret to his energy? Not eating anything. "The best food in the world is no food," the actor said.
Multi-tasking was just one trend at IIFA weekend this season, the other was fashion trends. Bollywood actresses such as Kareena Kapoor, Bipasha Basu and Parineeti Chopra pulled out all the stops and pushed the fashion envelope. Deepika Padukone, as always, got it perfect with her new sleeker figure. We particulrly liked Sonakshi Sinha's look on the final awards night were also excited by Bollywood's newer fashionistas. Vaani Kapoor was quite a winner on the fashion front even if she doesn't think so just yet.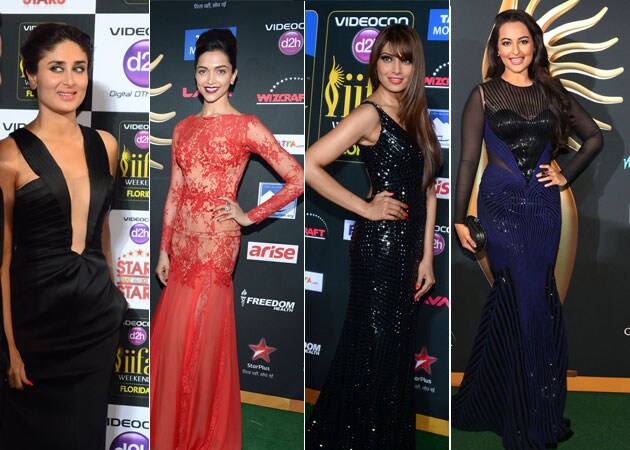 We appreciated Parineeti Chopra's willingness to experiment with her look. "I'm just trying to do different things," she told NDTV. While Bipasha's curly do didn't work for us, we have to appreciate that the Bollywood brigade tried its best - especially on the green carpet.
Watch video