Anil Kapoor
's superhero (of sorts) film
Mr India
still
tops the list of favourite movies
to be watched on a Sunday afternoon for many. Would you believe if we say it's been 30 years since its release? You must. Directed by Shekhar Kapur and produced by Boney Kapoor, the film hit theatres on May 29 in 1987.
Mr India
famously co-starred Anil Kapoor and Sridevi, later to become Boney Kapoor's wife. They played the lead roles - Anil Kapoor was Arun, a violinist who looks after a house full of orphans by day and becomes the titular invisible hero by night; Sridevi plays Seema, a feisty reporter who rents a room in Arun's house. Mr India marked the first major science-fiction movie to be made in Bollywood and was instantly loved by all.
The cast of
Mr India
was epic - Amrish Puri played iconic villain Mogambo, Annu Kapoor was a hapless newspaper editor, Satish Kaushik as the cook Calendar, and Sharat Saxena and Ajit Vachani as Mogambo's henchmen Daga and Teja. Ashok Kumar made a cameo appearance as the scientist who invents the watch that makes Mr India invisible, Bob Christo was unforgettable as the villainous Mr Wolcott in whose honour a party is held which Sridevi crashes memorably to
Hawa Hawaii
. The cast of children included Aftab Shivdasani, then about eight-years-old.
30 years later, Boney Kapoor will yet again produce a film starring Sridevi. This time, it's the Ravi
Udyawar-directed MOM
. "I'm so happy and proud that people remember Mr India fondly even today. I remember being one of the youngest members behind the camera and today with
MOM
, I'm the eldest member. With
Mr India
we were never dependent on the stardom of the actors, just on the magic of the film. All our fight sequences, stunts and the destruction...it was real-time direction and special effects; not done during post-production," Mr Kapoor said in a statement.
Ahead of the film's 30th anniversary, here are
some stunning pictures
from the sets of
Mr India
, featuring Anil Kapoor, Sridevi, Shekhar Kapur and the rest of the team, all in monochrome: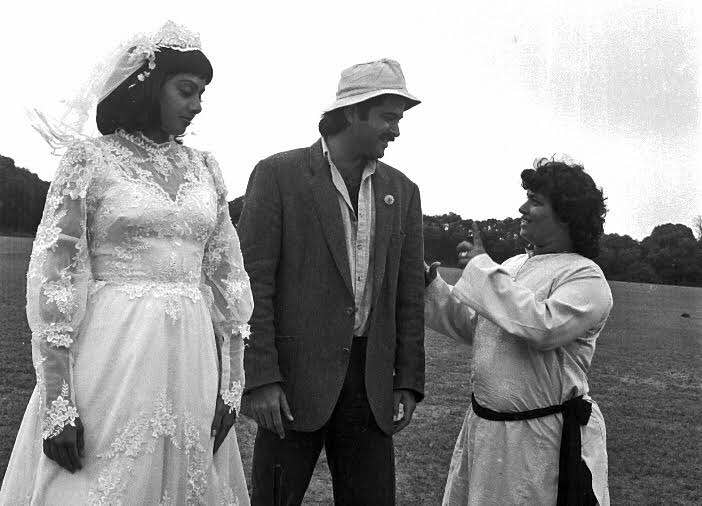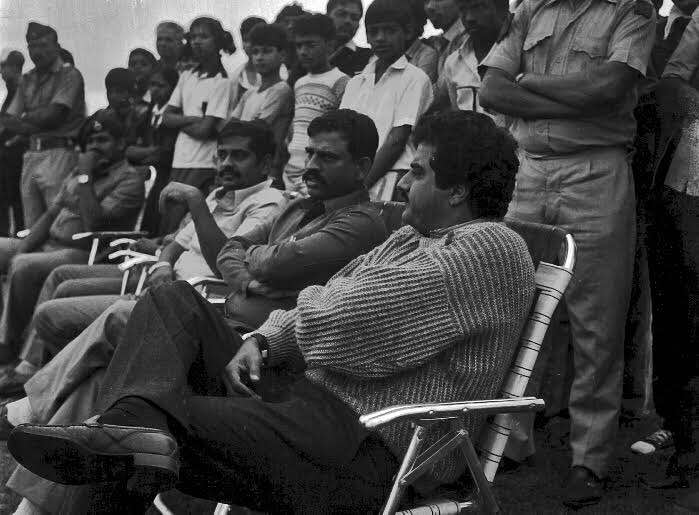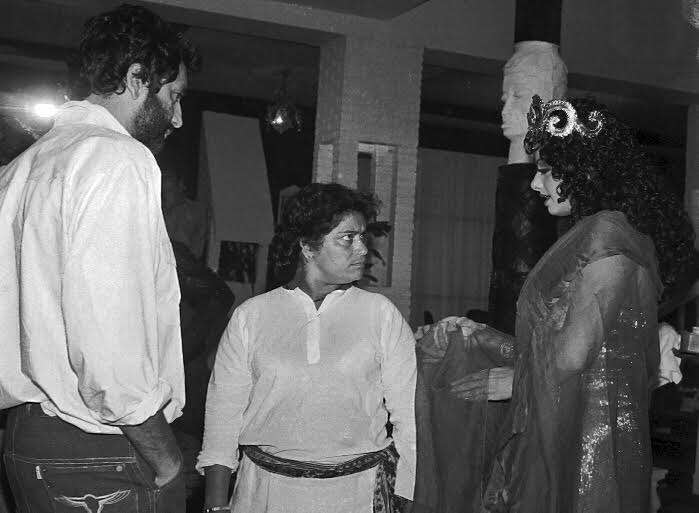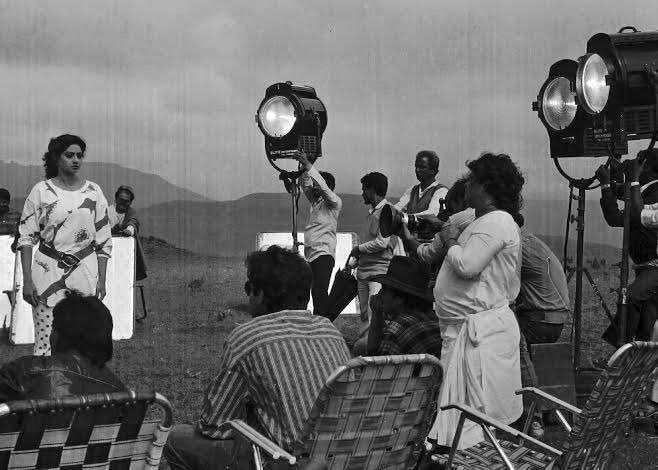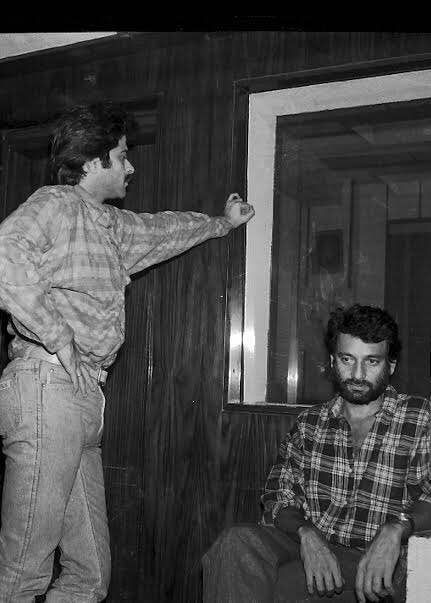 The soundtrack of Mr India was composed by Laxmikant-Pyarelal and singer's Kavita Krishnan's rendition of
Hawa Hawaii
famously launched her career. Sridevi's parody of Charlie Chaplin in one scene is still cited as among her finest comedic work and her performances in
Hawa Hawaii
and the song
Kate Nahi Kat Te
are iconic.