Online-streaming service provider Netflix has dismissed reports that they will sue actor Hrithik Roshan for alleged plagiarism. Earlier this week, several news reports stated that Hrithik Roshan's upcoming thriller
Kaabil
bears striking similarities with Netflix's original web-TV series titled
Daredevil
- both features visually-impaired central characters. Reports also suggested that Netflix was to take legal action against
Team Kaabil
. However, in a statement issued on Friday, Netflix said they have no intention of suing
Kaabil
and it's team. Netflix also said that they are investigating the source of the false report. Here's the one-line statement from Netflix: "Netflix has no record of such a plan and we are checking into the source of this rumour."
Popular American web-series
Daredevil
stars actor Charlie Cox as the visually-impaired Matt Murdock, lawyer by day and crime-fighter by night - a role originally played on the big screen by Ben Affleck.
Daredevil
is the creation of Drew Goddard and is inspired by Marvel Comics' fictional character - Daredevil. Daredevil portrays contrasting traits - he abides by society's rules by the day and at night, he breaks them.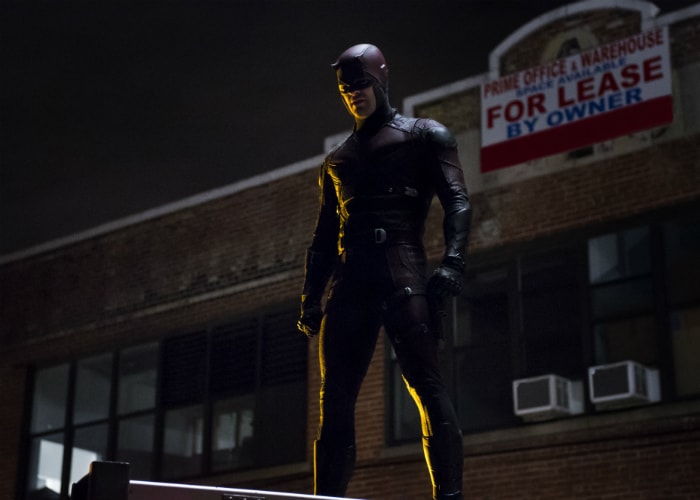 In
Kaabil
, both Hrithik Roshan and his co-star Yami Gautam play characters
who are visually impaired
. Directed by Sanjay Gupta,
Kaabil
is co-produced by Hrithik's filmmaker father Rakesh Roshan.
Kaabil
also stars brothers Rohit and Ronit Roy as protagonists. Yami Gautam and Hrithik Roshan will co-star for the first time in the Sanjay Gupta-directed film.
Meanwhile, Hrithik's
Kaabil
has been rescheduled to release on January 25, from January 26. That is also when Shah Rukh Khan has decided to open his film
Raees
. Initially, both
Raees
and
Kaabil
were
expected to clash at the box office on January 26
.
Raees
stars Shah Rukh as a boot-legger based in the dry state of Gujarat.
Shah Rukh Khan's film
Dear Zindagi has also been accused of plagiarizing
a Canadian TV show called
Being Erica
.
Dear Zindagi
director Gauri Shinde said in a statement last week: "
Dear Zindagi
is a deeply personal film. There is only one thing it borrows from, that's my life. There are a million films and serials with therapists like there are with doctors. Just because there is a doctor in a film does not mean it borrows from another film with a doctor."
In related news,
Netflix and Shah Rukh Khan
's Red Chillies Entertainment have signed a content-sharing agreement. The deal will give Netflix's 86 million plus viewers exclusive access to Shah Rukh's films - both old and new, starting with
Dear Zindagi
. The line-up will also include films like
Om Shanti Om
and
Dilwale
.