Romance seems to be blooming between Bollywood actress Anushka Sharma and her rumoured beau, cricketer, Virat Kohli. The couple were spotted having a great time at Mumbai's Nido Restaurant on October 27, a couple of days after they made made their first public appearance together at the Indian Super League's football game in Pune.
Anushka seemed to have eyes only for Virat who seemed completely at ease in her company. Virat too couldn't stop gazing at Anushka as she flashed her million dollar smile. Also spotted with the couple was the actress' brother Karnesh, and the three were photographed laughing and joking with one another.

Anushka looked lovely in a floral outfit while Virat was smartly dressed in a white T-shirt and black denims.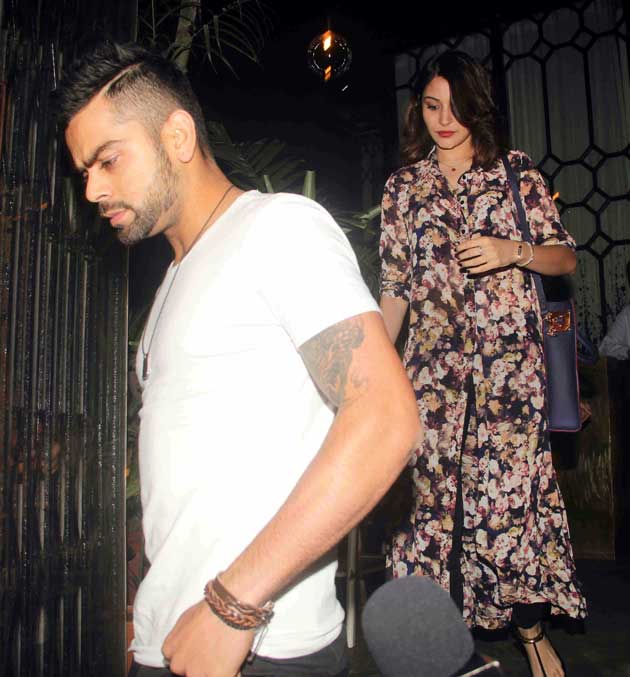 Virat and Anushka have been grabbing headlines ever since they were first spotted together during India's tour of New Zealand earlier this year. A while back, the grapevine suggested that Virat's family reportedly met Anushka and her family at her penthouse recently, leading to rumours of an engagement.