A day after she packed daughter Aaradhya off to school, Bollywood actress Aishwarya Rai Bachchan launched a lipstick collection for a cosmetic giant L'Oreal in Mumbai yesterday.

Looking as stunning as she usually does, Ash showed off her curves to perfection in a black Burberry dress. A Fendi cuff, Christian Dior pumps and striking red lips finished her look.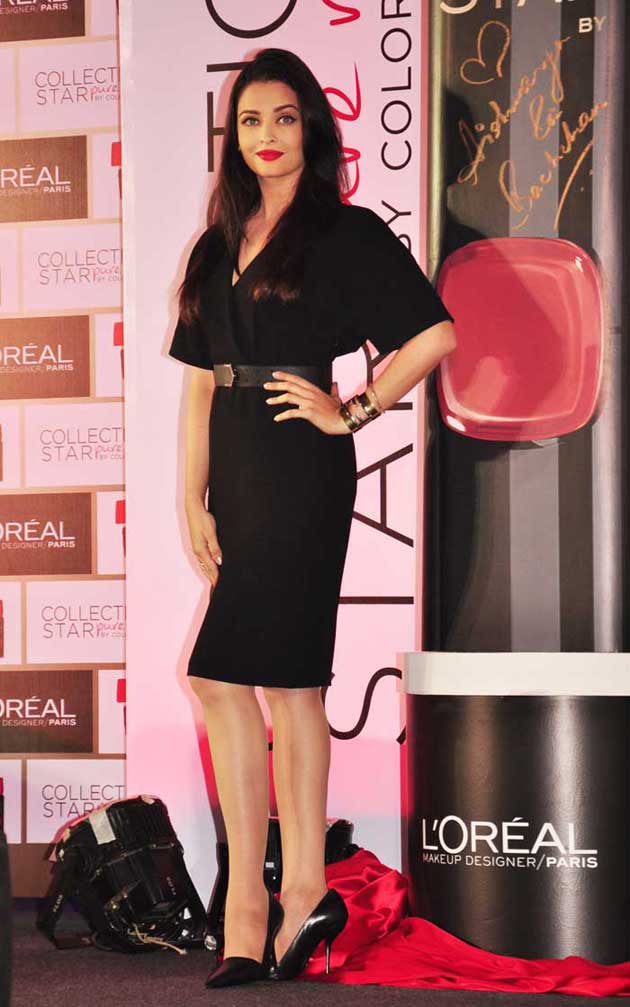 Will embed

Her million dollar smile, however, was Ash's best accessory.




Aishwarya has been an ambassador for L'Oreal for 12 years and reportedly chose the seven matte shades in the new collection with fellow ambassadors Sonam Kapoor, Freida Pinto and Blake Lively.

"Every woman should find her perfect red lipstick for the added touch of glamour and flair to her overall look. I say this - because you're worth it." Said Ash.

Aishwarya also said that few women are afraid of red now.

"I don't think people are scared, they are just furious with the response of the colour. The trend has been growing and red has already hit out and it is only growing popular. I am confident how well red is accepted as a colour," she said.

The doting mother, who has been inseparable from her daughter Aaradhya in the past three years, now seems ready for her much awaited return to celluloid in Sanjay Gupta's Jazbaa, if the recent spate of fabulous appearances and the silver screen comeback announcements are anything to go back.

We're sounding the red alert in advance.