For actors, who assume and discard a series of 'selves' with each film role, the definition of identity is perhaps the foundation on which they build their careers. How do you play someone else if you don't know who you are to begin with? Now that we have Twitter, which places us one remove less away from the lives of celebrities, we're allowed access of sorts to an actor's sense of self. On Twitter, we are privy to how actors describe themselves and it's an often interesting glimpse into their personalities.
Rishi Kapoor (who has the best profile description), comments on relationships and the backstory that places him in Bollywood. Amitabh Bachchan remarks on his longevity in the film industry. Others like Sidharth Malhotra and Kalki Koechlin take a typically modest approach.
Here are some of the most interesting self-descriptions by Bollywood celebs on Twitter. Reader discretion is advised - please do not copy them on your CVs:
Rishi Kapoor:
Actor Rishi Kapoor, who recently re-joined the microblogging site, is mindful of his famous family although we beg to differ with the 'nowhere.'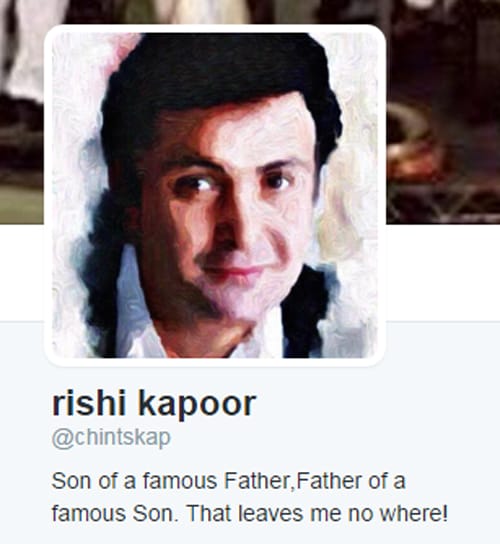 Amitabh Bachchan and Abhishek Bachchan:
Father and son have descriptions that are riffs on each others. Big B, at 72, is typically self-effacing about his ever-growing resume. Abhishek's profile is a wry take on the fact that his own resume is a fraction of that of his illustrious father.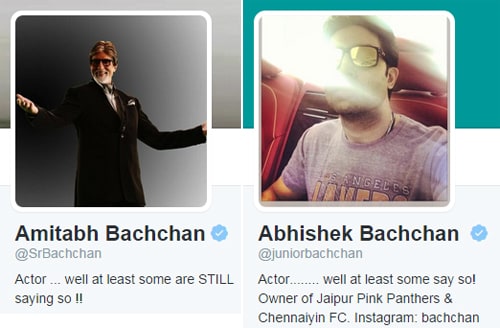 Shah Rukh Khan:
SRK doesn't have a profile description and he doesn't need one. The signature pose in his photo and the handle - @iamsrk - says it all: "Shah Rukh Khan,
naam to suna hi hoga
".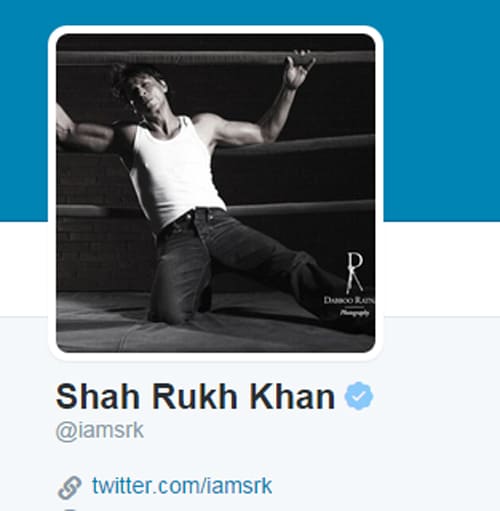 Aamir Khan and Deepika Padukone:
Succinct and to the point, this single word summing up is simplicity itself.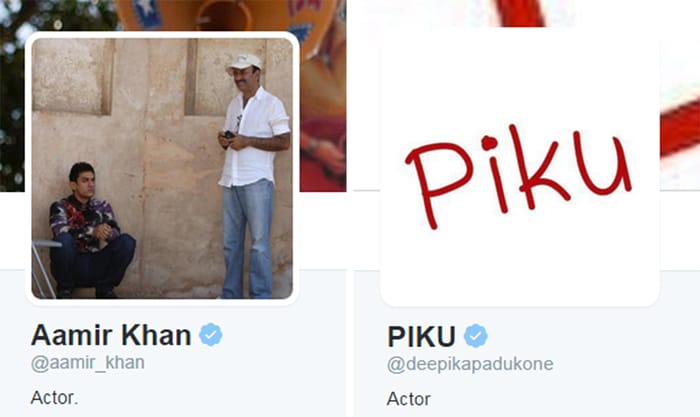 Priyanka Chopra:
For somebody who's been both Miss World and Mary Kom, it's fair to say that it was the dreams that made her reach for the stars.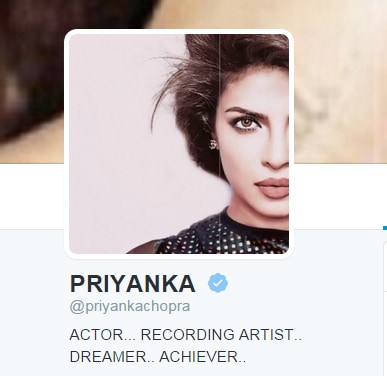 Sridevi:
For the
English Vinglish
actress, life has come full circle.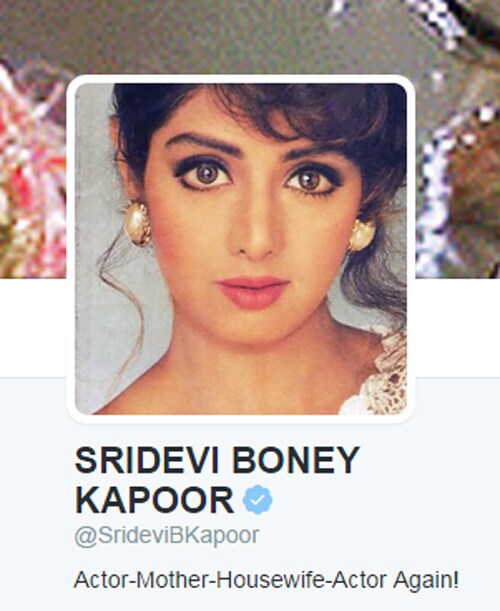 Hrithik Roshan:
Meanwhile, the hunky Hrithik has a definite objective, and one that reflects that fact that his journey hasn't always been smooth.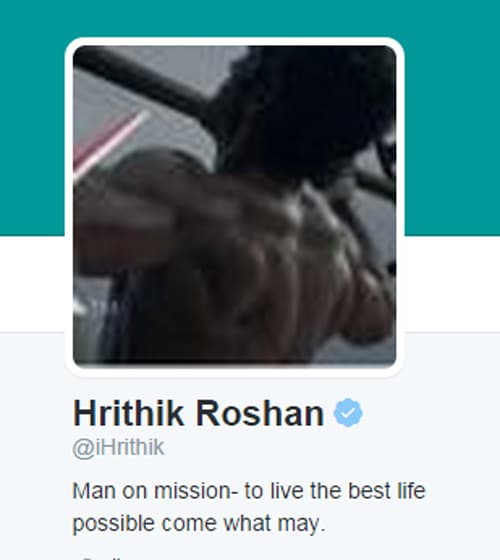 Sonakshi Sinha:
Family is also uppermost on the mind of actor-politician Shatrughan Sinha's daughter.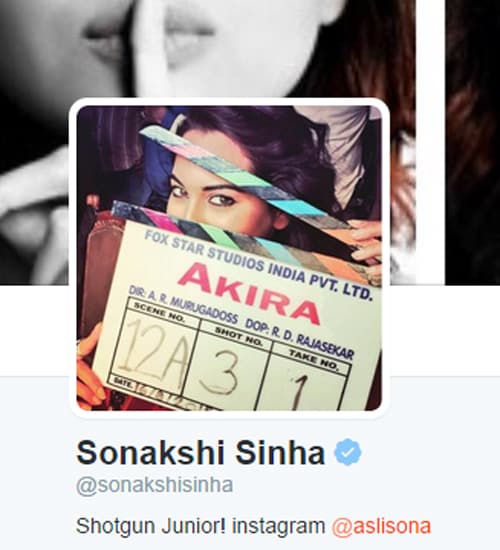 Sonam Kapoor:
Just so everyone is clear - Sonam love food and books.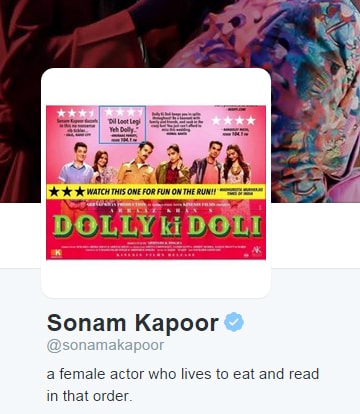 Kalki Koechlin:
Kalki's description of herself is as adorable as the rest of her and includes a hilarious anecdote of her experience with 'stardom.'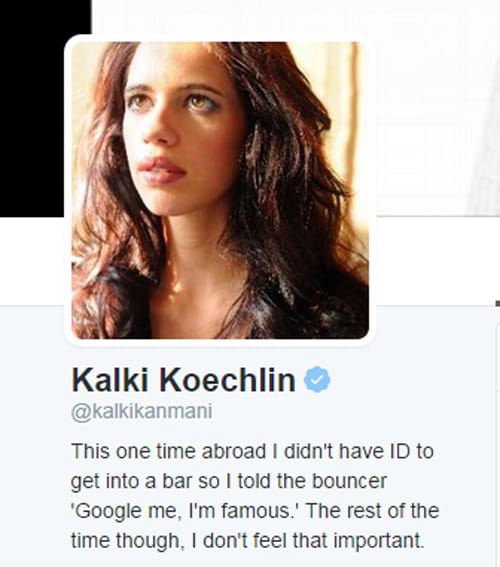 Karan Johar:
KJo's many hats find mention on Twitter, including his fledgling thespian ambition which he is in the process of furthering as the villain, Kaizad Khambatta, in Anurag Kashyap's
Bombay Velvet
.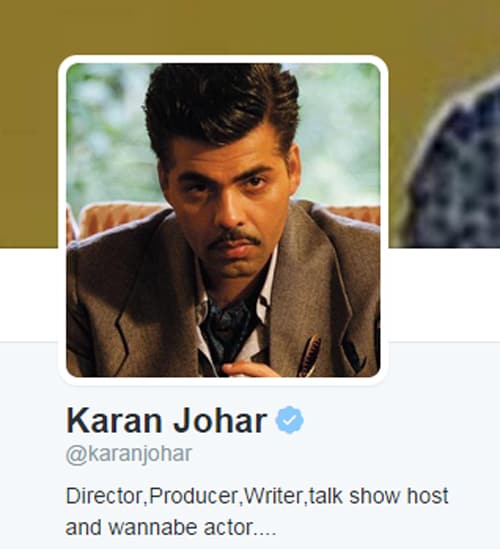 Alia Bhatt, Sidharth Malhotra and Varun Dhawan:
Karan's proteges have an interesting sense of themselves too. The former
Students
are at various degrees of introspection.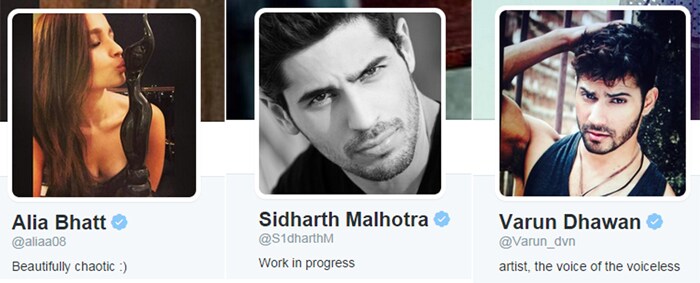 Bipasha Basu:
The actress puts herself and her well-known love of working out there for her fans.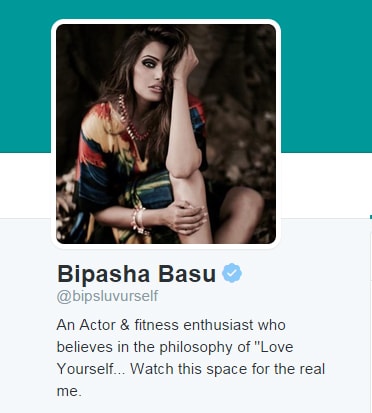 Sushant Singh Rajput:
The man who is about to make a big splash (we hope) playing
Detective Byomkesh Bakshy!
borrows a philosophical phrase from Greek thinker Socrates.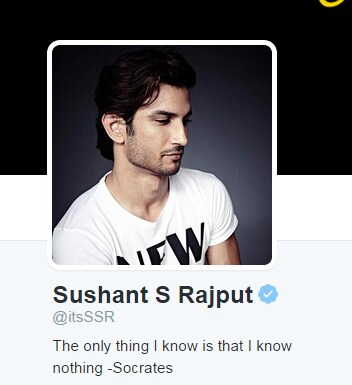 Twinkle Khanna
MrsFunnyBones offers a witty indication of who she's evolved into since quitting Bollywood.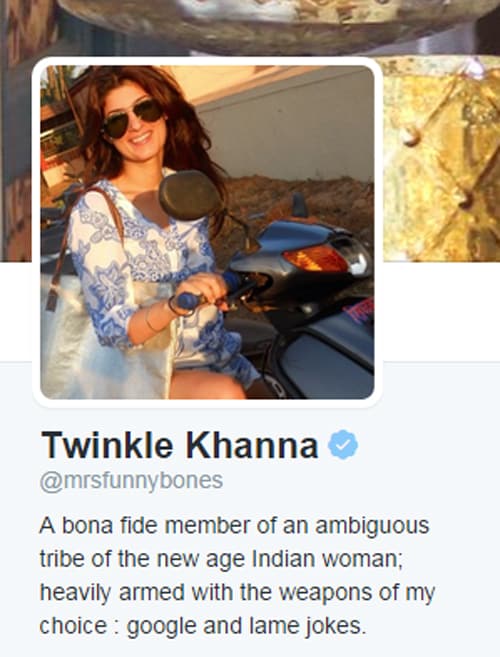 Meanwhile, Uday Chopra (whose also quit acting) has nefarious plans afoot.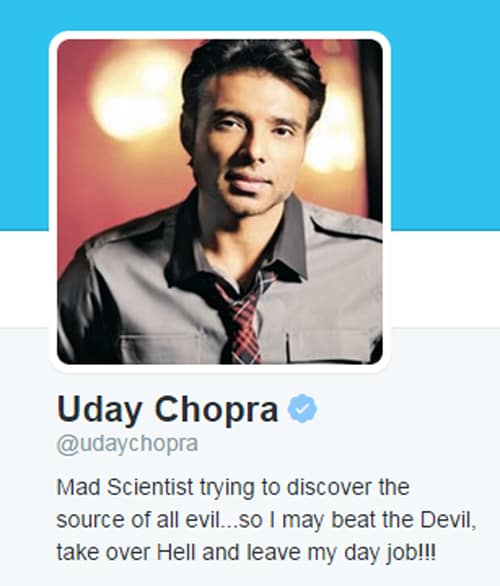 Arjun Kapoor, Ranveer Singh and Shraddha Kapoor:
Arjun echoes Sidharth's sentiment but his
Gunday
co-star is unabashedly honest about making it big, as is
Aashiqui 2
star Shraddha.

Alizafar:
At least one actor is dealing with an identity crisis.
Mallika Sherawat:
Some may not agree with Mallika's description of herself but she certainly hides behind no false veil of modesty.