Hotel heiress Paris Hilton came, saw and made such a conquest of Bollywood superstar Salman Khan that he gave her his personal good luck charm. We've just been made aware by Salman's sister Arpita that besides the giant diamond necklace that the actor made a present of to the socialite, he also gave her his trademark turquoise chain bracelet at Venkateshwara Hatcheries owner Balaji Rao's birthday party in Pune.

Arpita posted a picture of the bracelet on Instagram captioning it: #parishilton#bhai's#bracelet#greatnight#bala'sparty#andthecelebrations#continue @parishilton -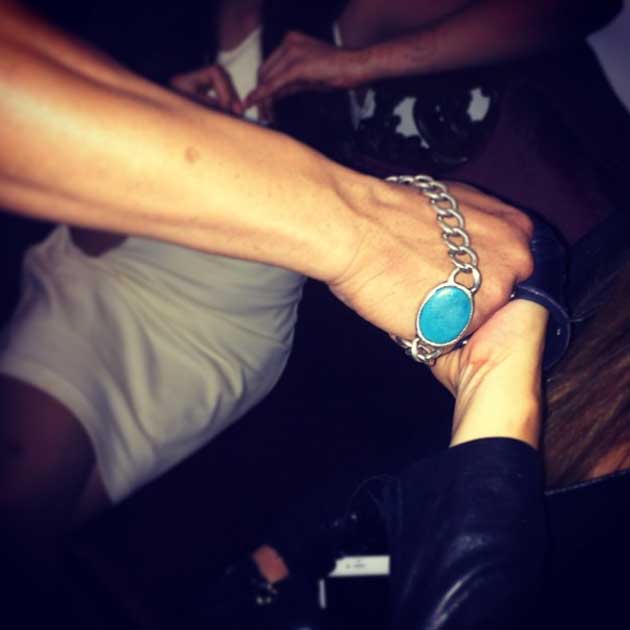 Set in a thick silver metal chain, the bracelet has been inseparable from Salman, who has worn it both on and off screen since 2003. The actor has confessed in numerous interviews that he wears it since it is a gift from his father Salim Khan. Replicas of the ornament are a hit with Salman's fans and are available in jewellery stores, online shopping websites and tele-shopping channels.

And it belongs to Paris Hilton now.

Does she get to keep her present though? Considering Salmon's attachment to the bracelet, we don't think the gift was for keeps - but who knows, they don't call him Bollywood's largest-hearted Khan for nothing.