Actor Shahid Kapoor had his birthday party a week early, possibly in anticipation of
Rangoon
madness which releases this week a day before his actual birthday. Shahid, who will be 36 on February 25, had an advance party on Sunday night to which he invited a whole bunch of his current and past co-stars (
except for Kangana Ranaut but we'll get to that later
). Shahid, dressed casually, posed for photos
with wife Mira
and posted a picture with her on his Instagram account. #BestBirthdayEver,' he hashtagged the caption. He also posted a photo of himself cutting cake with his
Rangoon
director and producer, Vishal Bhardwaj and Sajid Nadiadwala:
The party guest list was extensive. It included actors Deepika Padukone (looking exceptionally sleek in gold lame 3.1 Phillip Lim pants) and a characteristically outlandishly dressed Ranveer Singh - Shahid's co-stars from work-in-progress film
Padmavati
.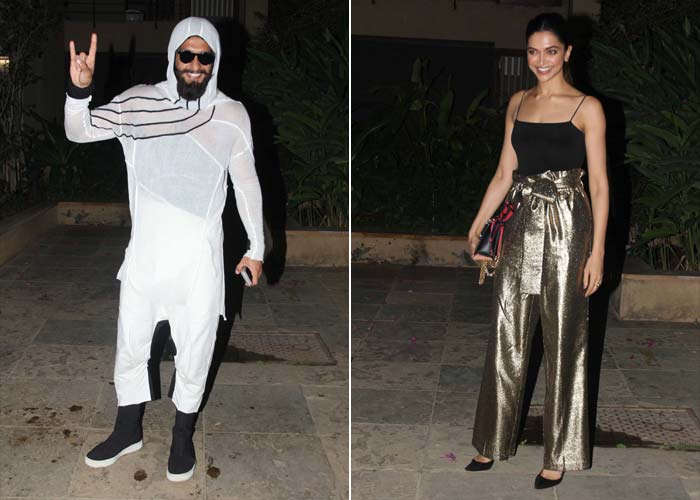 Shahid's
Udta Punjab
and
Shandaar
co-star Alia Bhatt arrived with rumoured boyfriend Sidharth Malhotra: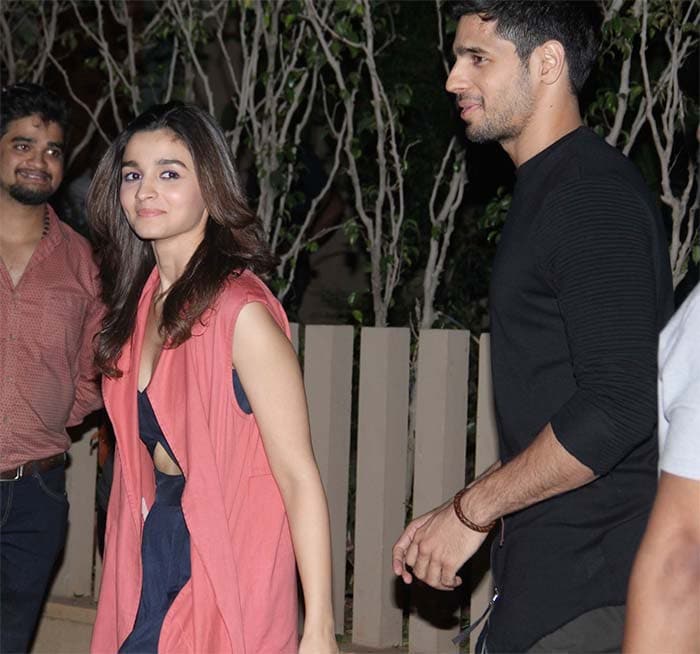 Sonakshi Sinha, Shahid's co-star from
R...Rajkumar
, wore a sporty Adidas dress. Katrina Kaif picked a floaty floral outfit.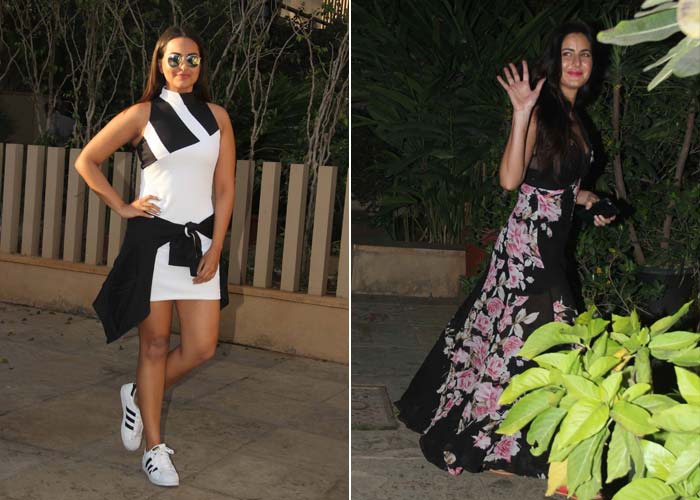 There were lots of other folks as well - but it's who wasn't that is most telling.
Shahid Kapoor's Rangoon co-stars
were missing and while it's the absence of Saif Ali Khan (married to Shahid's ex-girlfriend Kareena Kapoor) is easily explained, that of Kangana will no doubt be attributed to the infamous 'cold war' that apparently exists between them. Shahid recently dismissed rumours that he and the actress did not get along on set by telling news agency PTI that "it's all good." But that was before Kangana was quoted by DNA as saying that kissing Shahid in the film was "tragedy of a different level" and claiming he had told her he waxed his moustache which made his nose run. "Kangana makes things up in her head," Shahid responded indignantly to
DNA
in a separate interview. Kangana's retort to
Pinkvilla
: "That line he must have borrowed from Hrithik" - Hrithik Roshan disputed allegations of a romantic relationship between them, claimed by Kangana.
So Kangana Ranaut wasn't at Shahid Kapoor's party - whether she wasn't asked to come or didn't choose to is anybody's guess. While Shahid's party was rocking,
the Koffee With Karan episode
with Kangana and Saif was airing - and yes, host Karan Johar was at the party.
Rangoon
is a war drama of sexual intrigue and tension between the characters played by Kangana, Shahid and Saif - a '40s actress named Miss Julia, a soldier named Nawab Malik and a film producer called Rustom Billomoria.