When actor Shahid Kapoor announced earlier this year that he was marrying Delhi-based Mira Rajput, industry
wallah
s were left a little puzzled. Who was Mira Rajput? It appeared that not only was she a Bollywood outsider, she was not even from Shahid's "social circuit", as the
Shaandaar
actor says in an interview to
Hindustan Times
. "
Kya? Kaun? Yeh kaun hai?
," was the general reaction, says Shahid. Now, three months after their July wedding, Shahid speaks about life with Mira.
Shahid, whose dating history includes actress Kareena Kapoor as well as (possibly) Vidya Balan and Priyanka Chopra, told
Hindustan Times
that he's loving his 'normal' life. "I used to tell myself, "I have been in relationships with celebrities, but maybe, it might be interesting to be with someone who isn't a celebrity." And one year later, I got married to someone who is a normal girl (laughs). I love the fact that I go back home to a normal person, who talks about normal things; and who sometimes tells me, "I'm not interested in what's happening in your industry. Let's discuss what we are doing for lunch tomorrow or where are we going." It's great and very healthy," he said. (Also Read:
Days With Her Are Shaandaar: Shahid Kapoor Talks About Wife Mira
)
Shahid and Mira met through the spiritual group Radha Soami Satsang, to which both their families belong. What about
shaadi ke side effects
? "I am in a very happy space. It's a new beginning. Everything changes after marriage. You become a man. You feel responsible. From now on, I will probably take more sensible decisions. I won't be rash. The sense of freedom has now turned into a sense of responsibility. Even when I am deciding on a film, I feel, 'If it goes wrong, it won't just impact me; it will affect my home and my wife as well'," said Shahid. (Also Read -
Picture Perfect: Shahid Kapoor, Mira Rajput Take a Photo With Pankaj Kapur
)
Shahid married Mira in an intimate ceremony in Delhi on July 7, which was followed by a reception. Soon after, the newlyweds hosted a reception for their Bollywood circle in Mumbai.
Shahid and Mira quickly became the focus of paparazzi attention after the wedding, with cameras following them to the gym and lying in wait at the airport. (Also Read:
Shahid Kapoor and Mira Rajput Brave the Cameras to go to the Gym
)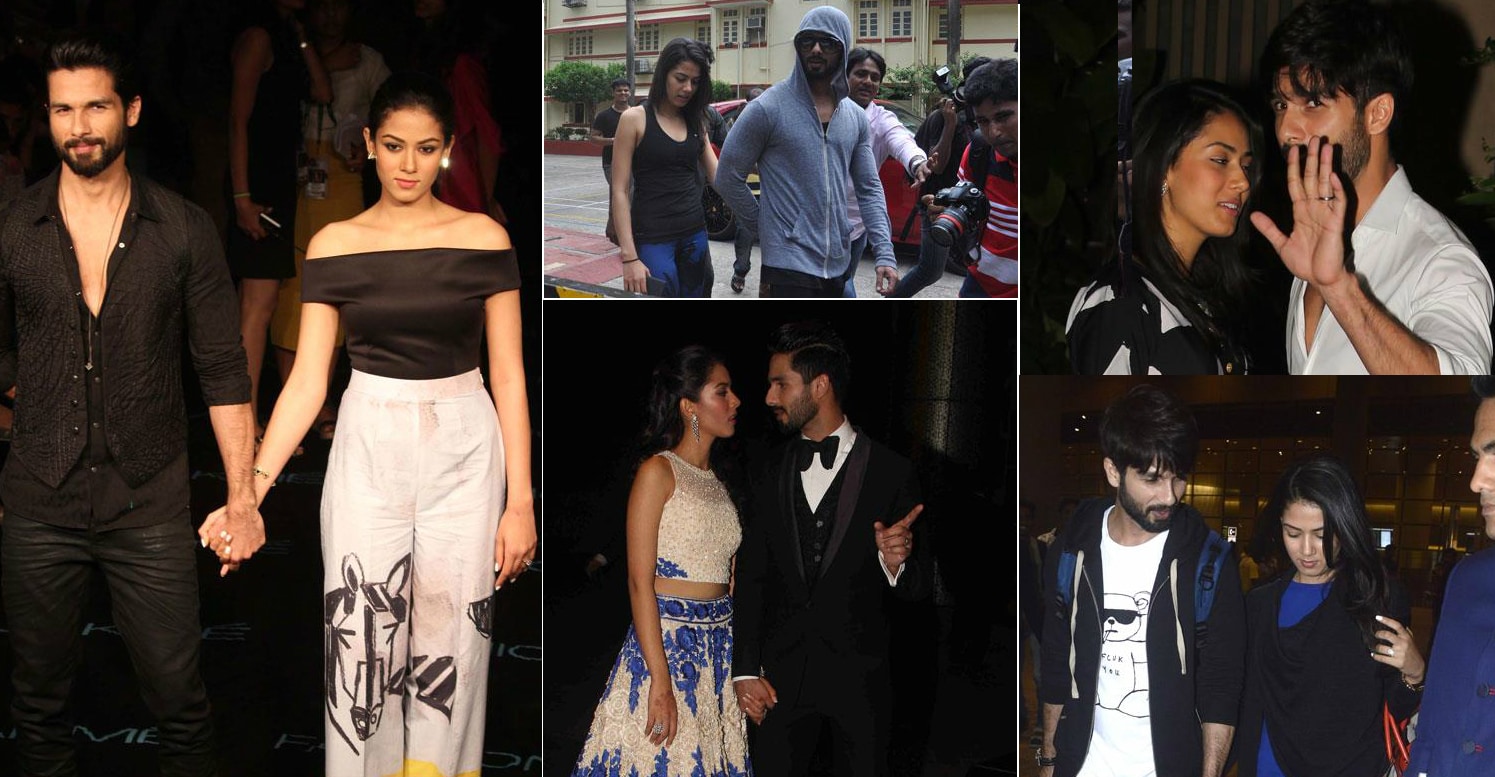 Shahid has also kept his fans posted with snippets of his new life with Mira on photo sharing site Instagram.
This birthday greeting to 'baby wife' Mira, who was turning 22, had several hearts melting:
In his interview to the
Hindustan Times
, Shahid also said that being with Mira makes him want to be a better person. "Mira and I communicate very well. That's one of the strongest qualities about us. They always say, "Be with someone who helps you become a better person." She makes me want to be a better person. And that shows that she is a really good person."
The 'good news' question was asked as well, but the 34-year-old actor said that's a future project: "It's only been three months (smiles). There's time for that. We will think about it later."
Shahid Kapoor was last seen in Vishal Bhardwaj's
Haider
and will be next seen in Vikas Bahl's
Shaandaar
opposite Alia Bhatt. The film releasing on October 22, also features Shahid's father Pankaj Kapur, sister Sanah Kapur and actor Sanjay Kapoor.