Actor Sonu Sood invited his
Kung Fu Yoga
co-star Jackie Chan to India for a promotional visit last week and the actor says that it was a "learning experience for him," reports news agency PTI. Sonu Sood, 43, told PTI that they initially wanted a 4-5-day promotional visit for the film but due to time constraints the trip was shortened considerably. "Initially, when we were shooting in Beijing, I used to tell Jackie that we'll go to India and promote the film for 4-5 days. All those talks were on, but when the time actually came, it seemed impossible due to time constraints," he told PTI.
Talking about working out Jackie Chan's time in India and the Chinese star's cooperation, Sonu told PTI: "When he finally landed, I told him, 'Please give me these ten hours of your life and you'll remember them for your life' and Jackie said, 'I'm all yours'. We were running from one studio to another, from one press conference to the hotel. I think
those ten hours panned out exactly how we wanted
." Sonu said that Jackie Chan was extremely cooperative and never even asked for a cup of coffee.
"Before leaving Jackie said to me that this experience was extremely special to him and he will always remember this trip to India fondly. Those few words were totally worth all the trouble that we went through," Sonu told PTI.
Action Sequences In China
Jackie Chan is known for his expertise in martial arts and Sonu Sood has some spectacular action scenes with Jackie Chan in the film. He told PTI: "In Chinese films, the actors fight in a rhythm. It's not like our
dishoom-dishoom
. You have to remember that rhythm. The idea is before you land the first punch, the second one will be ready, kind of a fast dance. So, when you're fighting with Jackie you have to remember two things - One, that he's Jackie Chan and two that if he hits you back you are going to have a tough time."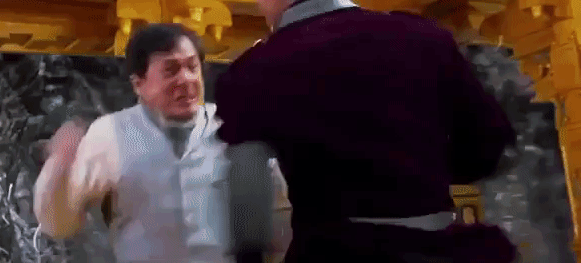 Amyra Dastur on Jackie Chan
Actress Amyra Dastur plays an archeologist who wants to find the India's lost Magadha treasure in Tibet with an archeology professor played by Jackie Chan. Of Jackie Chan's "childlike enthusiasm," Amyra told PTI: "He's like a child on the set. No one can say that he's 62 years old. He's like a ball of energy. It was difficult for us to keep up with him. Sonu used to say that we really need to push ourselves and make our country proud."
Watch the trailer of Kung Fu Yoga:
Kung Fu Yoga
released in China last week and the Stanley Tong-directed film received one of the biggest openings in China till date. The film also stars Disha Patani and will release in India on February 3.
(With PTI inputs)