You know how on Holi it doesn't really matter what you wear because we're going to end up multi-coloured in moments anyway? Here are some stars who mistakenly thought it was Holi on-screen as well, wearing costumes the strangeness of which they thought nobody would notice because they came pre-loaded with colour so garish it was hard to look at them on-screen.

We begin with Amitabh Bachchan's look in Jhoom Barabar Jhoom. If there is one thing that this ensemble, worn while dancing on the streets of London with what seems to be a two-fret board guitar (which you can't seem to play), proves it is this - there is nothing that Big B will not do for Junior B, at least on-screen.

Abhishek Bachchan's Jhoom Barabar Jhoom, in which half the film is told in imaginative backstories, was inexplicable at many levels - not least of which was his father's puzzling get up.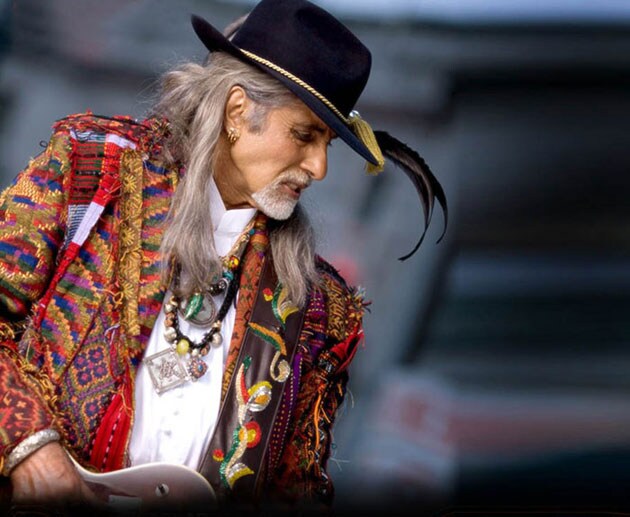 Close on his heels are Akshay Kumar and Aishwarya Rai Bachchan in their Action Replayy. Do you know why Eastman colour was phased out from cinema? If you don't, this film is your answer. Forget the cinematic elements, the film was so loaded with eye-bashing colours that the '70s called up Akshay and threatened to sue if he ever tried to use that faulty time machine again.

Everything about the film's costumes and sets made us want to go Back To The Future.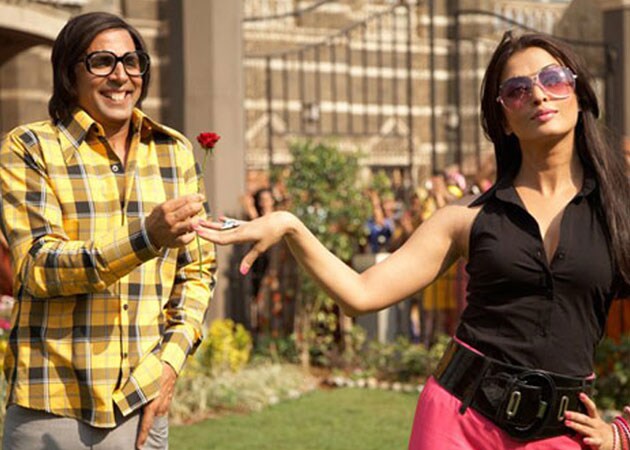 Quite as bad was Vidya Balan in Ghanchakkar. After The Dirty Picture and Kahaani, she got so bored of critical acclaim that she decided to shut everyone up with Emraan Hashmi's aid in Ghanchakkar. Just to make her plans foolproof, she used the time machine that Akshay had left in his garage now and came back with these ensembles from we don't even want to know where. Though she was able to scare off the audience with her colourful look, they have since returned to her movies.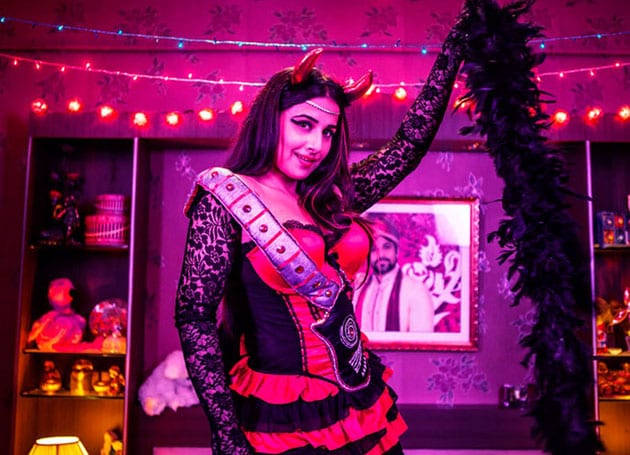 And then there's Ranveer Singh from Ram-Leela . We don't know whom to blame here the director, the art director, the designer or Ranveer himself. His costumes for Ram-Leela went overboard - it's like the moustache just wasn't enough. But like a true champion he made up for the rang-birangi jacket-ish thing with his incredible acting so we kind of forgive this one.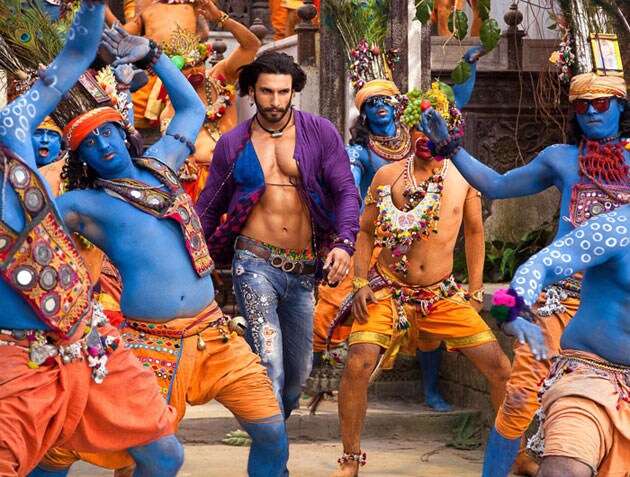 But we won't be that lenient with Ranbir Kapoor in Besharam. If you are wondering why the rates of gold plunged internationally last year, look no further.

After delivering some amazing performances in films like Rockstar and Barfi, Ranbir decided to surprise his fanbase with Besharam.

They were surprised alright.

Nobody expected Ranbir would be Besharam enough to wear what he did. We just couldn't bring ourselves to show you the picture of him where he flies around with the Magneto-inspired golden helmet in the same song.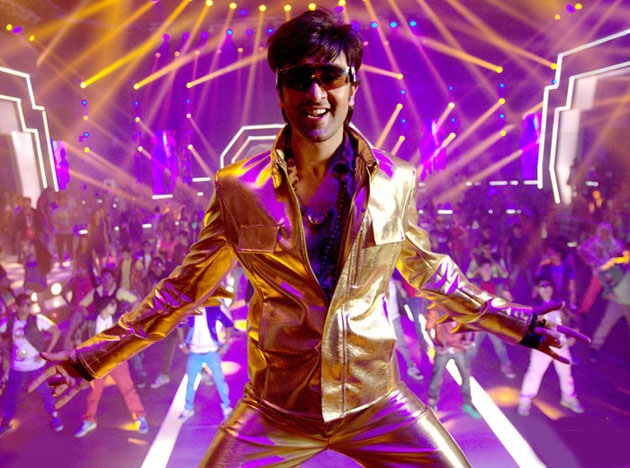 Tacky, o tacky, o tacky tacky tacky re!. We used to feel sad that we missed out on the golden age of 1980s, then Himmatwala happened and we discovered it was still 1983 on-screen. The reason Sajid Khan's next film is getting delayed is because he has run out of colours. The situation is so bad that he may have to release his next ten films in black-and-white. The film looked more like a comic book reel than a film.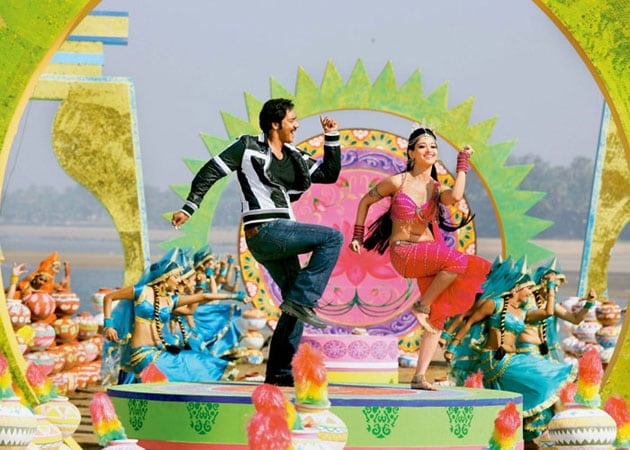 All of the above are easily outdone by the entire saas-bahu brigade on TV. If aliens watch our TV soaps, they are bound to attack us just to get the amazing designer clothes and jewellery worn by our TV actresses. Whether they are attending a wedding, a funeral, waking up at 4 am - our TV bahus are as colourful as a bride. Breaking the generation gap are the saasu mas, betis and even baas, who make us believe that even in the worst of financial times, designers will never go hungry.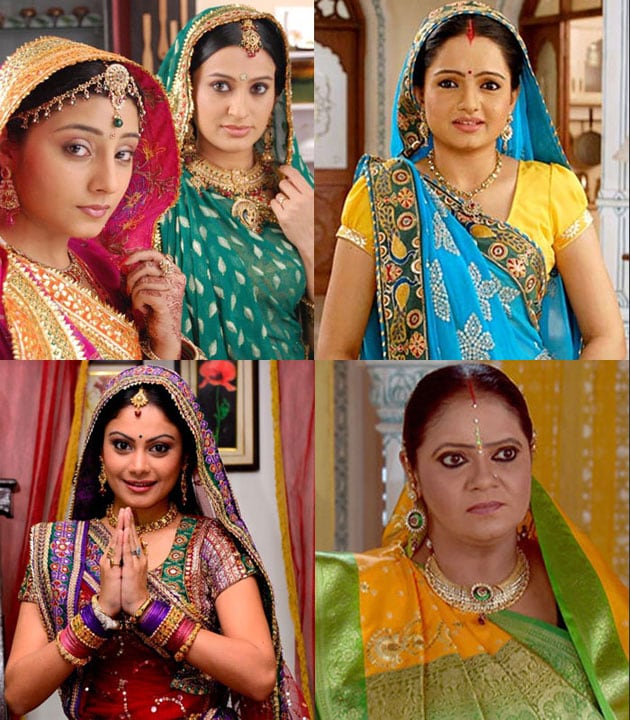 Ok, we admit that most of the buzz around Aiyyaa was because of Rani shedding her inhibitions. But when she had those clothes on, the colour-overload made us wish shehadn't. Combine this with sets decorated by hyperactive four-year-old children with rainbow-colours and it could leave you confused about whether this was actually a movie or just a weird dream. Rumours suggest that Rani believes in the latter.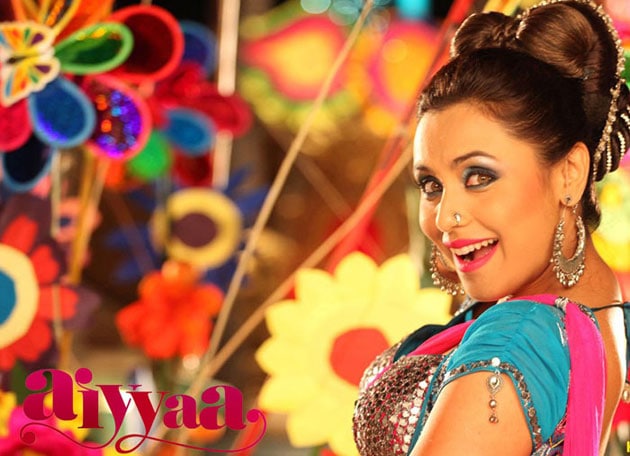 Dare we say Sridevi? Before you start beating us up, let us explain that we are not talking of the gorgeous Sridevi from the 2000s. We are talking of the Sridevi from the '80s and '90s whose shine was marginally tarnished by whatever over-the-top costume her 'stylist' had told her it would be a good idea to wear in films like Himmatwala, Chalbaaz and many more. But we have to accept that she never looked out of character or tacky in those days. We blame her directors for the assault on our eyes.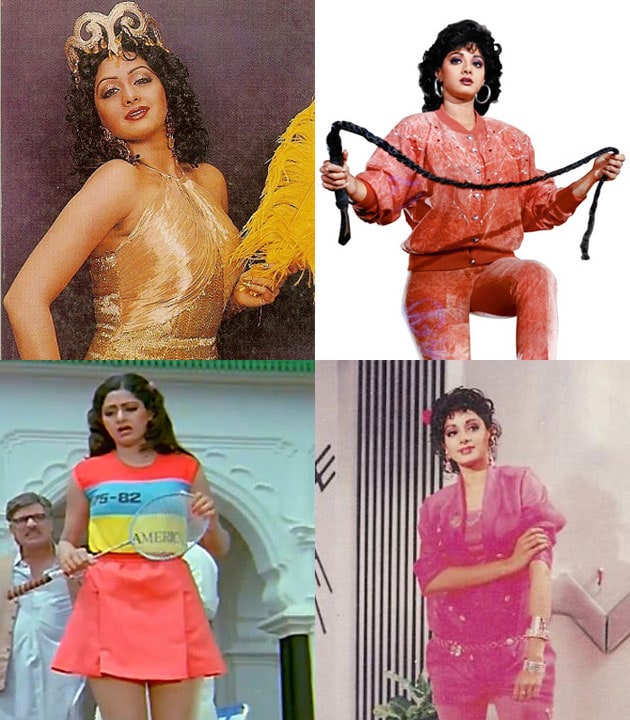 But there's just one undisputed king of Holi-readyiness. Govinda, in reel and real life, believed in being charitable to the entire cloth dying industry which has grown multiple folds since his fans started emulating him. He wore multi-colored shirts, pants, dhotis, shorts, caps, blazers, kurtas, and even scarfs. He believed that Holi lasts throughout the year and kept the spirit of the festival alive in his films. He seems to have taken a break from acting but in reality he is just waiting for a new colour to be invented for his next costume because, frankly, he has worn them all.