It can't be easy living in a fishbowl of the sort that celebrities occupy, with almost every action, expression and comment judged and scrutinised. And no celeb photo is more endearing than this happy-making one of actors and rumoured couple Deepika Padukone and Ranveer Singh.

The Bajirao Mastani co-stars were spotted on their way to producer Karim Morani's birthday celebrations on the night of March 21 in Mumbai, in a private Ram-Leela world of their own - smiling and at ease in each other's company.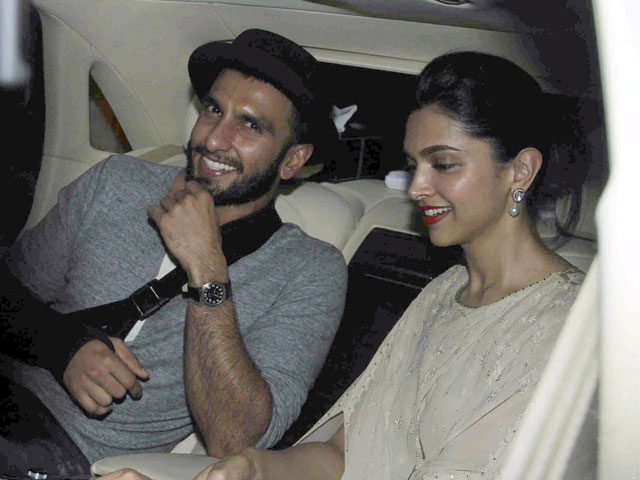 Last week, we saw Deepika and Ranveer arriving separately for dinner at director Karan Johar's home. The last time Ranveer and Deepika were spotted together was on a shopping spree with with the Padukones in Bangalore in January. Ranveer had accompanied Deepika, her mother Ujjala and sister Anisha to a high end shopping arcade.

Ranveer and Deepika, who last co-starred in Sanjay Leela Bhansali's Ram-Leela in 2013, will next be seen in Mr Bhansali's period romance, Bajirao Mastani. Ranveer also had a cameo role in Deepika's Finding Fanny last year.