In Bollywood, Holi is usually an occasion for joy, sometimes a time for things darker. Songs and dances apart, these cinematic Holi moments stand out in the crowd.

Any Holi discussion is incomplete without the song Rang Barse from Silsila. Just before Amit (Amitabh Bachchan) starts singing, Chandni (Rekha) tells Amit's wife Shobha (Jaya Bachchan) that she didn't marry the man she fell in love with. In another corner, Amit makes the same confession to Chandni's husband Dr Anand (Sanjeev Kumar).

In Mohabbatein (2000), school teacher Raj (Shah Rukh Khan) uses his powers of persuasion and a teeka of gulaal to get strict principal Narayan Shankar (Amitabh Bachchan) to let the students play Holi.

Shah Rukh's first brush with cinematic Holi was much less celebratory. In 1993's Darr, he played an obsessive stalker and infiltrated Juhi Chawla's Holi party, sneaking into her house to tell his "K-K-K-Kiran" how much he loves her.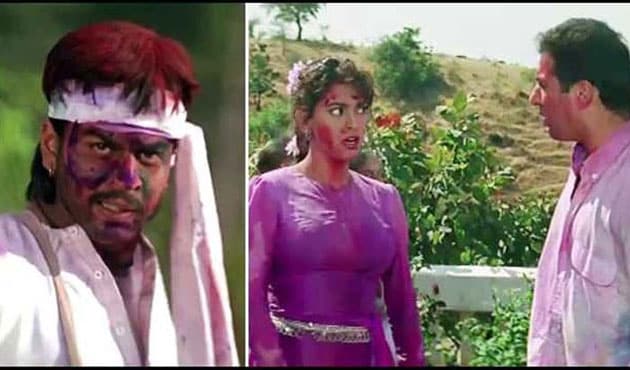 In the landmark Sholay (1975), Holi provides an opportunity for Veeru to romance Basanti, Gabbar Singh's band of villains to lay waste to the village of Ramgarh (only to be seen off by Jai and Veeru) and finally provides the revelation that Thakur has no arms.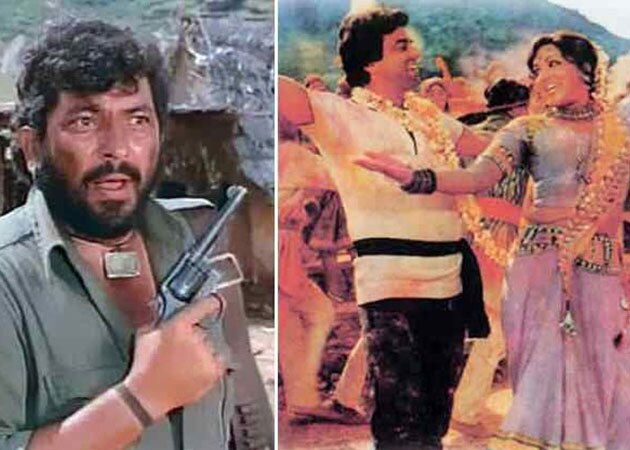 In 1992's Deewana, Holi is an occasion for Raja (Shah Rukh Khan) to deliver an impassioned declaration of love to the widowed Kajal (Divya Bharti), ending by throwing red gulaal on her white sari.

Balam Pichkari gets everyone dancing in 2013 movie Yeh Jawaani Hai Deewaani but the scene to watch out for is the one that follows, where Naina (Deepika Padukone) is about to tell Bunny (Ranbir Kapoor) she loves him but doesn't because she realizes how different their worlds are.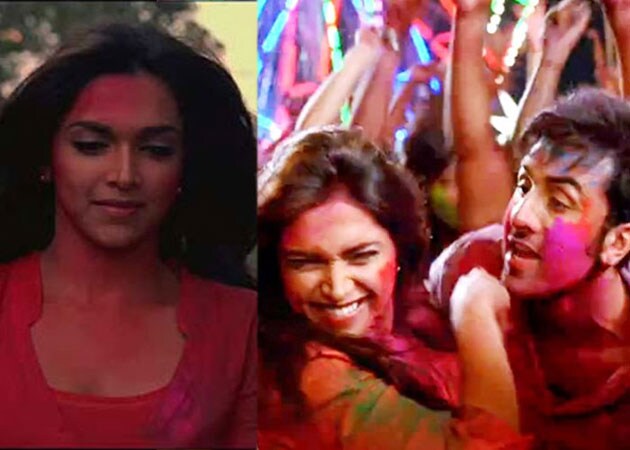 In 1991's Saudagar, Holi is when the 14 year feud between Dilip Kumar and Raaj Kumar ends, with Dilip Kumar refusing to be smeared with gulaal and Raaj Kumar then claiming the privilege of friendship to do so.

Not every Holi is all innocent song and dance. In a pivotal scene in Damini (1993), Meenakshi Seshadri is witness to the rape of a maid by her brother-in-law and his friends on Holi. The maid dies in hospital, the rape is covered up by the family and Meenakshi Seshadri is the lone crusader for justice till she meets lawyer Sunny Deol.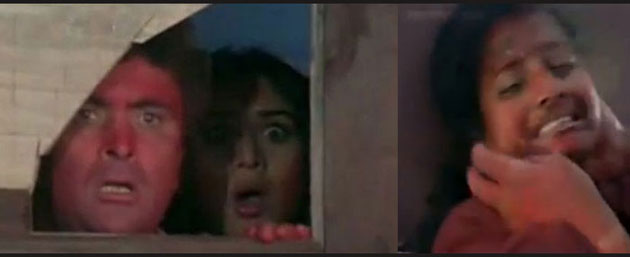 In 1970, Kati Patang blended Holi fun with social reform. Kamal (Rajesh Khanna), broken-hearted after being jilted at the altar, tries to get the woman whose friendship helped him heal - the ostensibly widowed Madhavi (Asha Parekh) - to play Holi.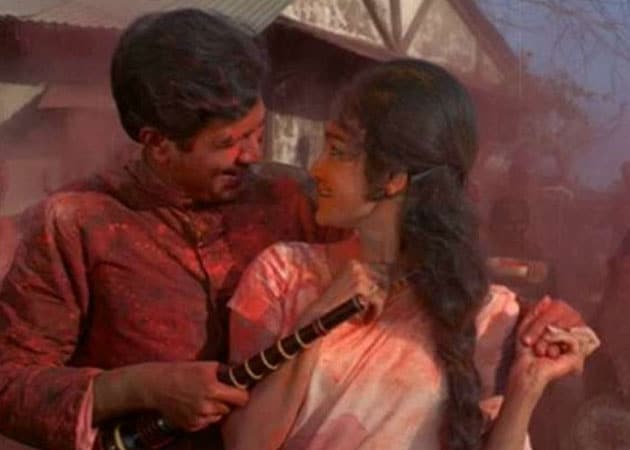 In Namak Haraam (1973), Chander (Rajesh Khanna) goes for the pichkari-wielding Shyama (Rekha) with a bucket. What follows is a tutorial on the effects of bhang and how not to behave when under the influence. The song Nadiya Se Dariya follows this scene.