Actor Deepika Padukone was in the NDTV studios on Monday for
India Questions
, where she talked about mental health issues and depression. Her Live Love Laugh Foundation clocked in a year and on the World Mental Health Day, Deepika discussed the rise in reported number of cases in depression, finding a solution and what really helps fight depression.
Along with this, Deepika had the most original answers for questions on Bollywood, Hollywood, Pierce Brosnan and more. Excerpts:
On Hollywood and Vin DieselAudience:
A Hollywood actor you would like to have an onscreen chemistry with?
Deepika:
Think it has a lot to do with the characters. That's where the real chemistry lies. Of Vin Diesel, she said: "I was actually scared to work with him because of his onscreen persona, but he's a warm, cuddly like a bear and very friendly."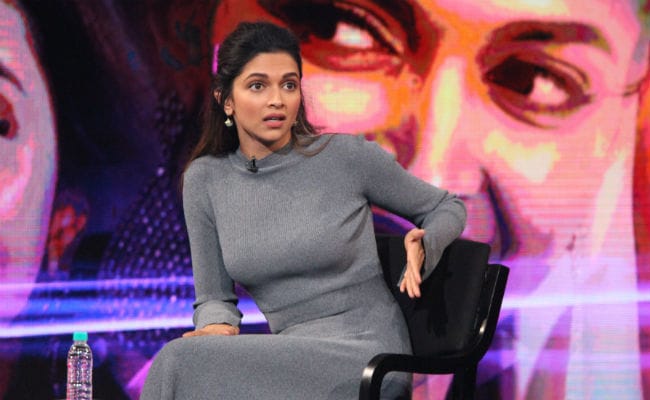 Audience:
If you were to choose between Bollywood or Hollywood. What would it be?
Deepika:
I don't look at them as two different careers or two different journeys. Rather it's a long continuous journey as part of everything I've done. I look at it like a fun opportunity and a different opportunity. I think the passion is same. But I have to say, after working in the west, I realise that Bollywood has transformed, changed for good. We earlier used to compare with Hollywood. Now, there's no difference.
On her upcoming filmDr Roy:
What are we seeing of Deepika next?
Deepika:
There's going to be a big announcement - a film announcement
Dr Roy:
A little more about that
Deepika:
There's a team coming together, an old collaboration
On 007 Endorsing
He still looks as good. I think it's fantastic and amazing that we get to work with such amazing talent. whether it's us going here or they coming here. Irrfan (Khan) is such amazing work with Inferno, so I think it's nice to see that with the kind the films that are being made or the way we are casting these roles shows we are moving beyond what we've been used to seeing for so many years. Creativity should be beyond the colour of your skin. I think the only reason why you should be cast in a film is because of the uniqueness you bring to the role.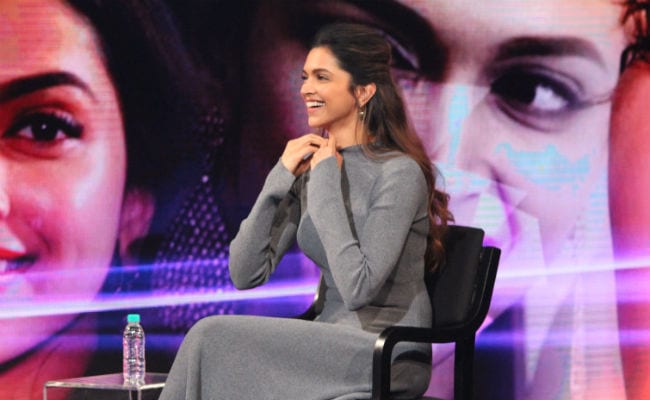 Deepika at Olympics
?
Dr Roy:
Do you look at television and say, I could have been at the Olympics playing badminton?
Deepika:
I could have been. We feel very inspired when we see Olympics. If you have talent or not, my father can say
Dr Roy:
I checked with your father - he said you do. Let me make it clear - it's nothing to do with you, it's your genes.
Deepika:
It's also two very disciplined daughters - you chose to listen to them
On Gender EqualityAudience:
You are a champion of women rights. What was your biggest challenge as a woman in a competitive world?
Deepika:
I would say none. But because of my perception of it. It's to do with our upbringing. We had a voice, we have a voice, we were allowed to speak up, doesn't matter if we are girls.
Everything which we have done today, we have achieved, is because of our talent.
Deepika's Travel MenuDr Roy:
One of the things you mentioned in your earlier days, that travelling helped (with depression). Now when you travel - what do you miss the most?
Deepika:
My
rasam
and rice. I make sure the ready to eat package is ready, and I schedule it around my parents, sister being here.
On Foreign Media
When Deepika was asked to comment on the reports where foreign media failed to recognize her and called her "Djokovic's date," the actress replied: "This means I have to work harder."