Midway into this year's Cannes film festival, we're taking fashion stock of our
desi
lovelies Vidya Balan and Sonam Kapoor.
Vidya predictably played it safe and ethnic with a wardrobe exclusively designed by favourite couturier Sabyasachi. Did we say safe? After a classy pre-festival outfit of a maroon and black
lehenga
, Vidya took us by surprise in a regal black and white
lehenga
, the effect of which she somewhat ruined by drawing the
dupatta
over her head in
pallu
-fashion.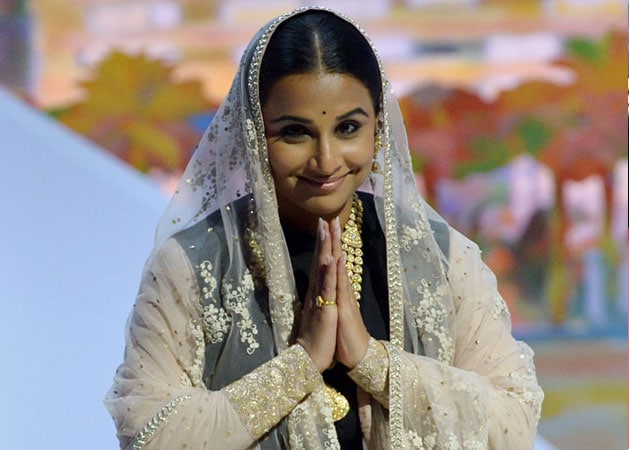 If there was a Cannes memo that said costumes from
Mughal-E-Azam
, only Vidya seems to have got it.
Her sari style, which rarely fails Vidya, has also been hit and miss. On day one, she got it right with a white and gold Sabyasachi number with an embellished black blouse. The next day, disaster struck in the form of another Sabyasachi sari which she wore with a matronly maroon blouse, a junky nose ring and clashing blue bead necklace.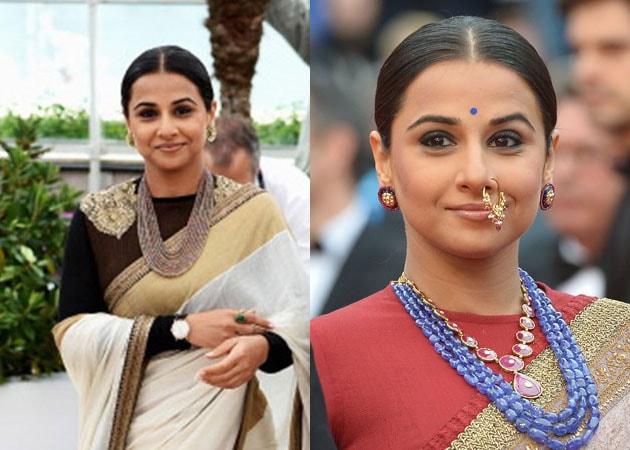 Two points for the maroon lehenga and first sari, but minus 10 for the pallu and the blue beads.
However, India may not be impressed by Vidya's fashion showing at Cannes but France is. Vidya told NDTV that she's been receiving compliments galore on her look, and said that since she wears Indian outfits back home as well, she saw no reason to do things differently.
In contrast, Sonam Kapoor has had a better red carpet run, also as predicted. Her opening ceremony outfit was a stunning Anamika Khanna gold and white sari with a trailing jacket. She also wore a nose ring but unlike Vidya carried it off elegantly.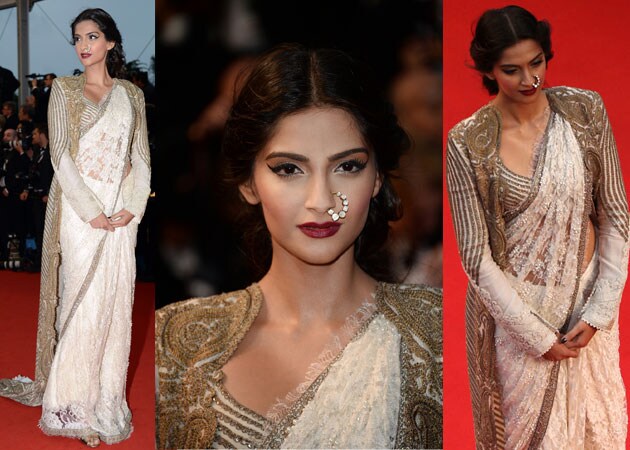 Sonam also notched up another style high in strapless, voluminous, floral Dolce & Gabbana on day two. However, she had a hiccup with an out-of-character black net and lace Shehla Khan lehenga with an off-shoulder
choli
.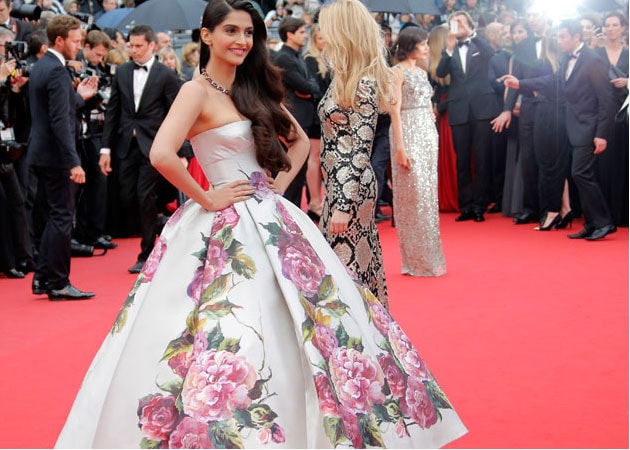 Minus one point for the sheer Shehla horror but 10 on 10 for the sari and the dress.
Sonam leads, Vidya trails. Now for Aishwarya Rai Bachchan to spoil the party.