Margaret Thatcher, Britain's longest-serving and only woman Prime Minister, died of a stroke today. She was 87. Baroness Thatcher, known as much for her distinctive helmet of hair as for her tough leadership style, has been depicted many times in films, television series, theatre and documentaries. Among the actresses who played Baroness Thatcher are:
Most famously, Meryl Streep in
The Iron Lady
(2011), winning her fourth Oscar for the role. Ms Streep portrayed Margaret Thatcher in her later, declining years and is shown to be suffering from Alzheimer's disease.
Janet Brown in
For Your Eyes Only
(1981). Yes, Baroness Thatcher made an appearance in a Bond film! She appears in the closing scene of Roger Moore's fifth outing as 007.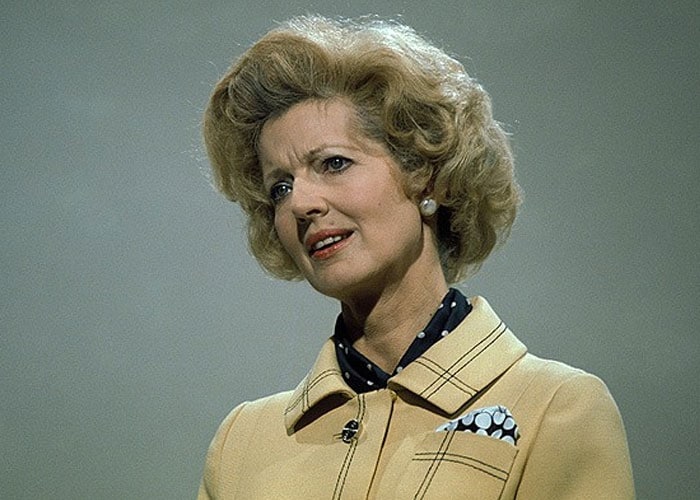 Lindsay Duncan in TV film
Margaret
(2009) which was a fictionalized version of Baroness Thatcher's life and her fall from Prime Ministership.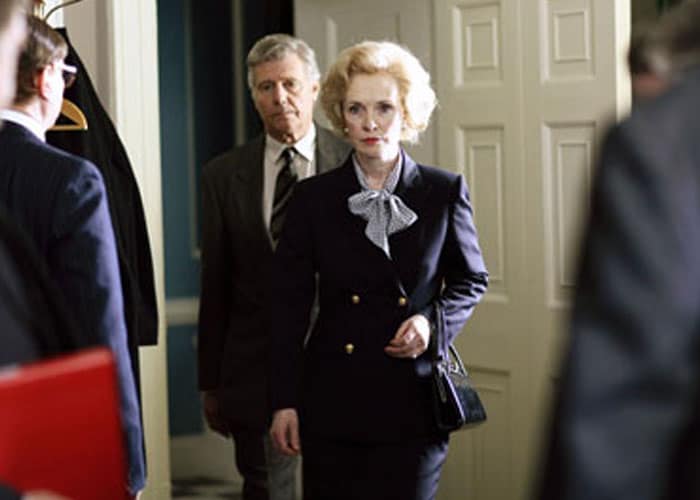 Lesley Manville in docudrama
The Queen
(2009). Five actresses played Queen Elizabeth and among the various crises she has to deal with is a disagreement with Margaret Thatcher over trade sanctions against South Africa.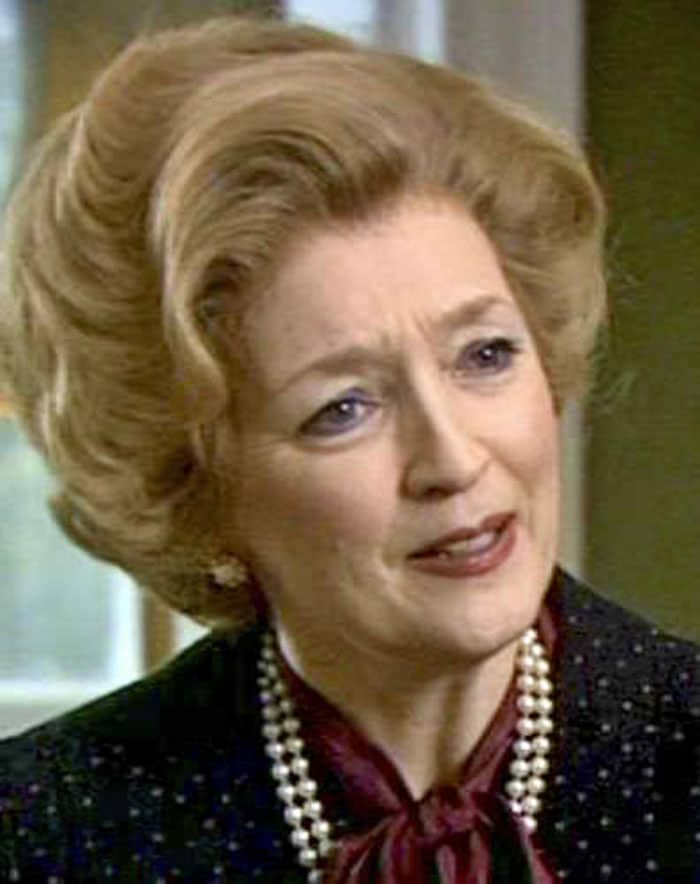 Andrea Riseborough in
The Long Walk To Finchley
(2008), also for TV, which dealt with the early life and political aspirations of a young Margaret Thatcher.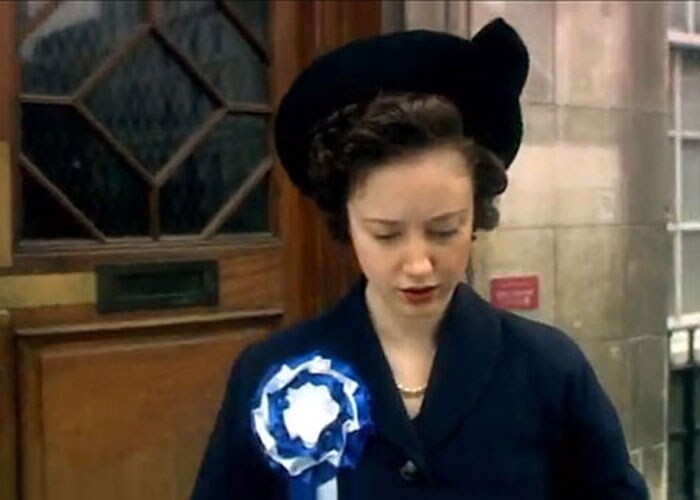 And here's a bonus, Margaret Thatcher herself played Margaret Thatcher in 1984 at a ceremony where the show's writers were presented with an award.
Yes Minister
was Baroness Thatcher's favourite show, and she is believed to have either written the sketch herself or having contributed to the writing.