Amal Clooney, the prominent Lebanese-British human rights lawyer and wife of American actor George, is pregnant with twins, a family friend said on Wednesday. "She's pregnant with twins," the friend said, asking to remain anonymous and without providing any further details about the sexes of the babies or due date. The 39-year-old rights lawyer and 55-year-old Hollywood star
got married in Venice in 2014
. Amal's clients include former Ukrainian prime minister Yulia Tymoshenko and Australian Wikileaks founder Julian Assange. After her wedding, she threw her legal clout and celebrity behind a series of high-profile cases including Britain's possible restitution of the Elgin Marbles to Greece.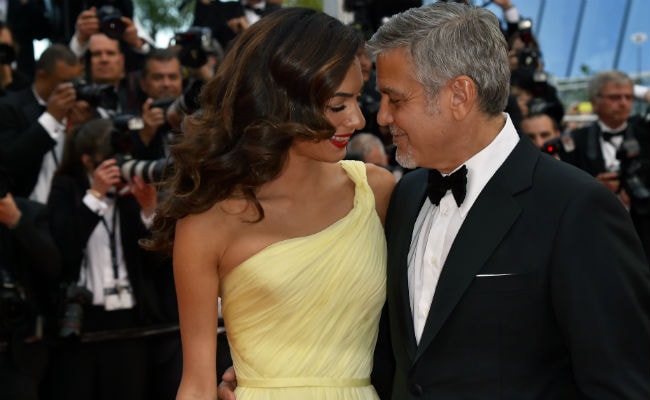 She defended Al-Jazeera reporter Mohamed Fahmy after he was jailed in Egypt and was part of the legal team for former Maldives president Mohamed Nasheed following his toppling in 2012.
She has also defended the cause of young Yazidi women who were abused by fighters of the Islamic State jihadist group.
Amal was born in Lebanon before her family moved to Britain when she was three years old.
Actor, director and producer George Clooney was married to actress Talia Balsam from 1989 to 1993, before his role in hit television series
ER
propelled him to international stardom.
(Except for the headline, this story has not been edited by NDTV staff and is published from a syndicated feed.)