Saturday Night Live alumni and all-round funny gals were so hilarious hosting the Golden Globes last year that they were asked back again. Here are 10 Tina and Amy moments from the show that we, Leonardo DiCaprio and Julia Louis-Dreyfus won't forget anytime soon:
1. To Captain Phillips star and Best Actor nominee Tom Hanks: "American treasure, Tam Honks"
2. On Amy Poehler's nomination for Best TV Actress - Comedy: "I believe Amy is here tonight, can we get a shot of her?" Camera cuts to Jennifer Lawrence, captioned as Amy Poehler. "Wow, radiant! It's hard to believe she's a 42-year-old mother of two."
3. To TV star Julia Louis-Dreyfus, Best Actress nominee for the movie
Enough Said
: "Interestingly, Julia Louis-Dreyfus has chosen to sit in the film section tonight. Hi, Julia. You know us from TV."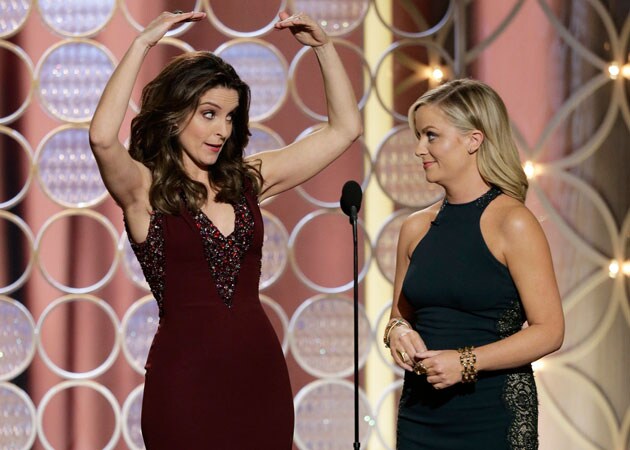 4. To Julia Louis-Dreyfus again, caught in mid-chew this time: "Well, well, look who slithered back to the TV section. Hi, Julia. You know, you're a real phony Julia Louis-Dreyfus."
5. About
Gravity
: "It's the story of how George Clooney would rather float away into space and die than spend one more minute with a woman his own age."
6. Introducing
The Wolf Of Wall Street
star Leonardo DiCaprio, famous beau of a string of famous Victoria's Secret models: "And now, like a supermodel's vagina, let's all give a warm welcome to Leonardo DiCaprio."
7. To Randy, Tina's 'secret teenage son' (basically, Amy in drag), trying to guess who his father is: "No, Randy. Idris Elba is not your father. Think about it."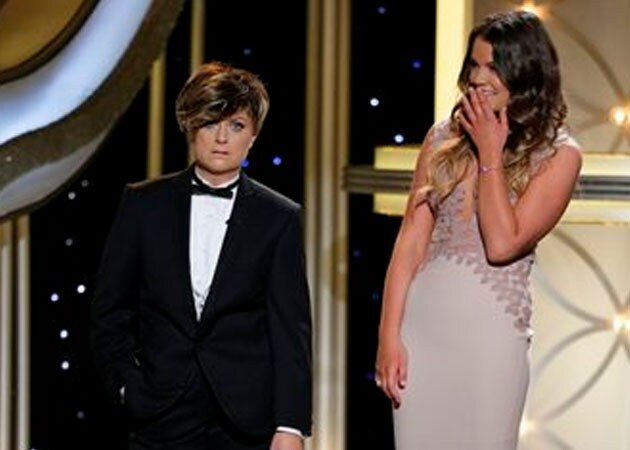 8. To Matt Damon, Best Actor for TV Film nominee for
Behind The Candelabra
: "Matt, on any other night, in any other room, you would be a big deal. But tonight, and don't take this the wrong way, you're basically a garbage person."
9. On
Scandal
star Kerry Washington's pregnancy: "The beautiful Kerry Washington is here. She's expecting her first child this year. Oh my God, is it Fitz's? Scandal!"
10. Amy Poehler in her thank you speech for Best Comedic TV Actress: "I never win, so I can't believe I won."