In Cannes, Hollywood star Nicole Kidman was greeted by carping about her film
Grace of Monaco
and finger-pointing to her oddly puffy face at a photocall. But she wasn't going to let the haters stop her having a good time at the opening ceremony.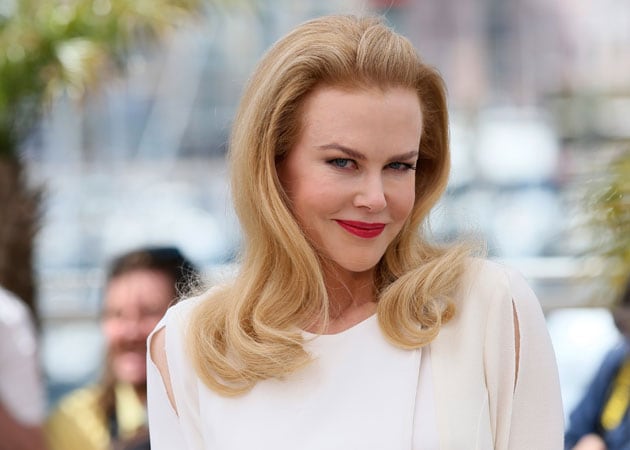 The Australian star was asked for a dance by Master of Ceremonies Lambert Wilson and, dressed in bejeweled blue Armani, Nicole danced an impromptu salsa with the French actor.
It all started when Lambert Wilson, who appeared in the last two Matrix films, called the
Moulin Rouge
star 'Princess Nicole' in his opening speech and described dancing with her at a party years ago. "Was it a dream?" he asked the assembled audience, answering his own question with: "There's one way to find out."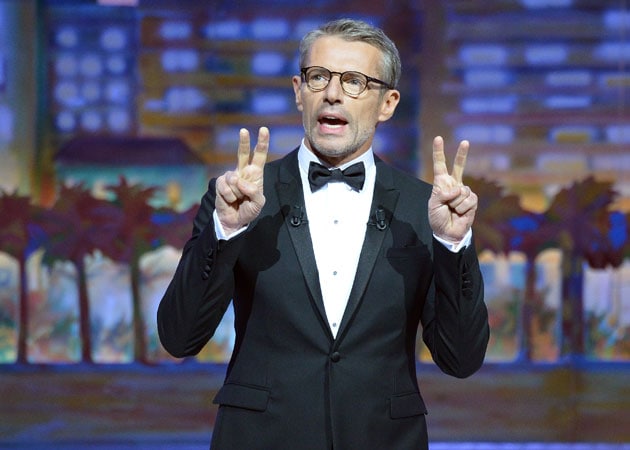 Off the stage he went and up to Nicole, who was seated just three chairs away from YRF Entertainment chief Uday Chopra, producer of Grace of Monaco.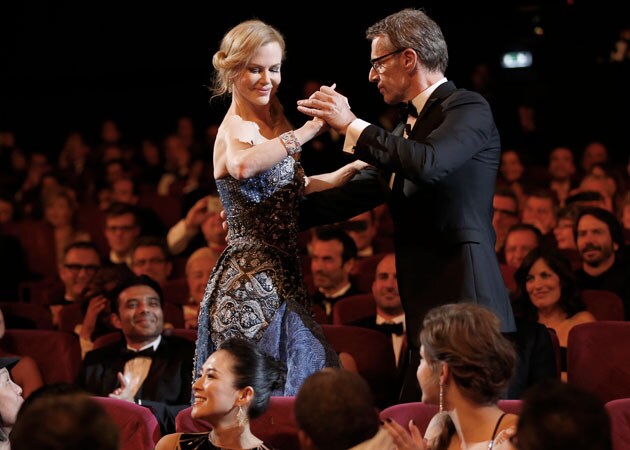 There's really no better antidote than critics panning your movie than being swept away and twirled around by a dreamy Frenchman. Everyone cheered and clapped.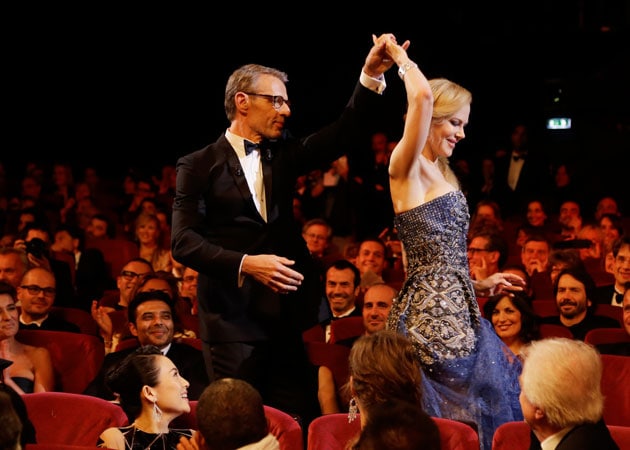 It turns out that Nicole's jewel-encrusted gown was the perfect dance dress, catching the light as she shimmied.
Watch: