Looking back, Lupita Nyong'o says that the moments after she won her Academy Award this year were a blur and time stood still.
But she says in the July issue of Vogue that there's one thing she does remember: worrying she would trip on her way to the podium. (Also read:
Lupita Nyong'o is New Star Wars: Episode VII Cast Member
)
"It's not cute if you follow Jennifer Lawrence -- it's not cute if you're the second one!" she laughed, referring to Jennifer's famous stumble while collecting her best-actress Oscar the year before.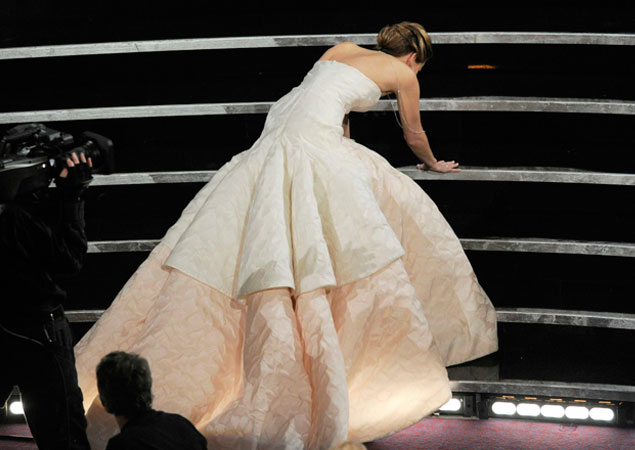 The 31-year-old actress has a steady path ahead of her.
She will voice a character in Jon Favreau's take on Disney's
The Jungle Book
and landed a role in
Star Wars: Episode VII.
Plus she's going to co-produce and star in an adaption of the Chimamanda Ngozi Adichie book
Americanah,
saying the story blew her away. (Also read:
Lupita Nyong'o's father was arrested for supporting democracy in Kenya
)
The July issue of Vogue goes on sale from Tuesday in New York and Los Angeles.