Ellen DeGeneres' Twitter-breaking celeb-selfie aside, there was a veritable army of photohogs at the Oscars yesterday.
#SherlockLives and he also photobombs. Benedict Cumberbatch was the surprise star of the red carpet when he popped up behind rock legends U2 who were being photographed ahead of the show. The Sherlock actor was not nominated for an Oscar (though he appeared in three films that were - 12 Years A Slave, The Hobbit: Desolation of Smaug and Star Trek Into Darkness) but if an Oscar for best photobomb had been handed out it would have been his. Elementary.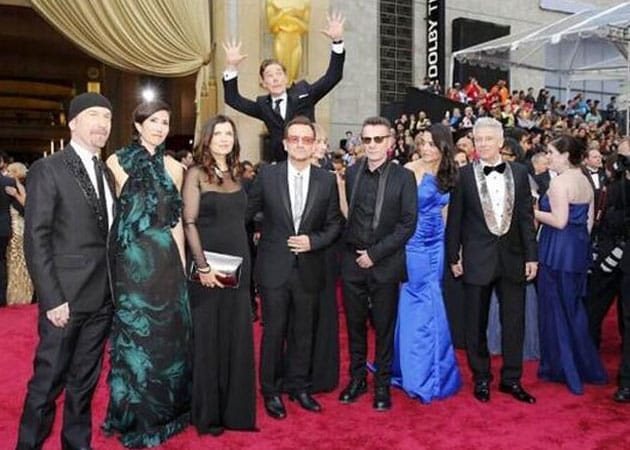 Benedict's epic photo with the unsuspecting U2 quickly became the subject of a raft of hilarious internet memes, like this one: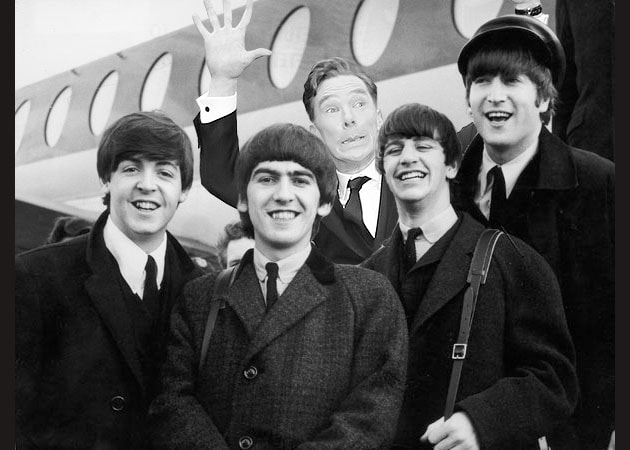 Benedict had stiff competition from his
12 Years A Slave
co-star and Best Supporting Actress winner Lupita Nyong'o who crept up behind
Dallas Buyers Club
star Jared Leto as he clutched his Best Supporting Actor Oscar in the trophy room.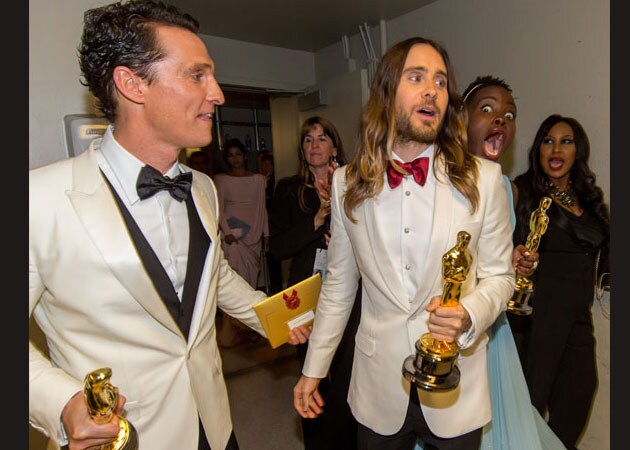 Later that evening at the Vanity Fair, Jared had his chance to ruin someone else's picture, sneaking up on an oblivious Anne Hathaway as the flashbulbs popped.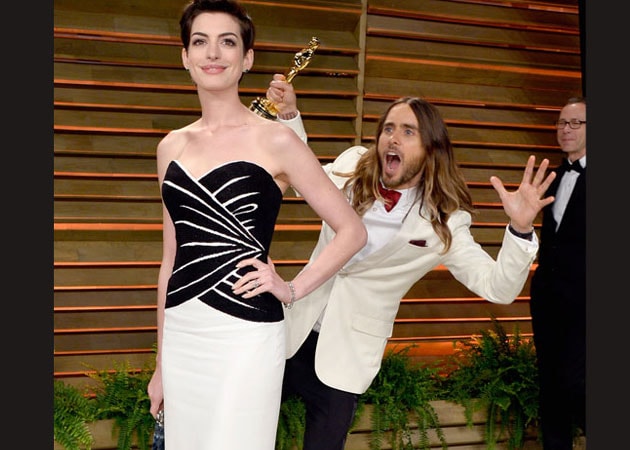 Anne didn't seem to mind.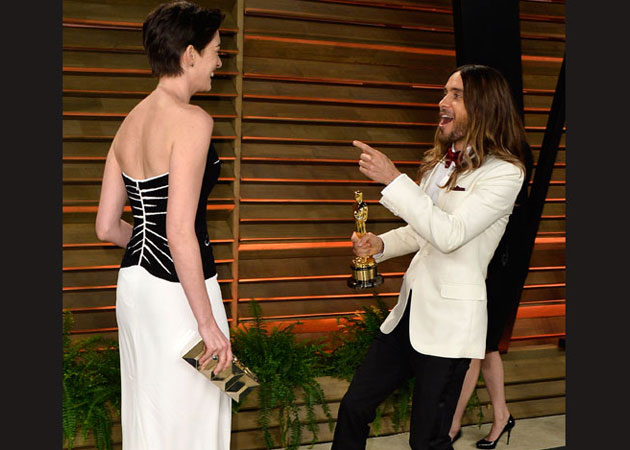 Probably because she had photobombed Jessica Biel backstage at the Oscars earlier.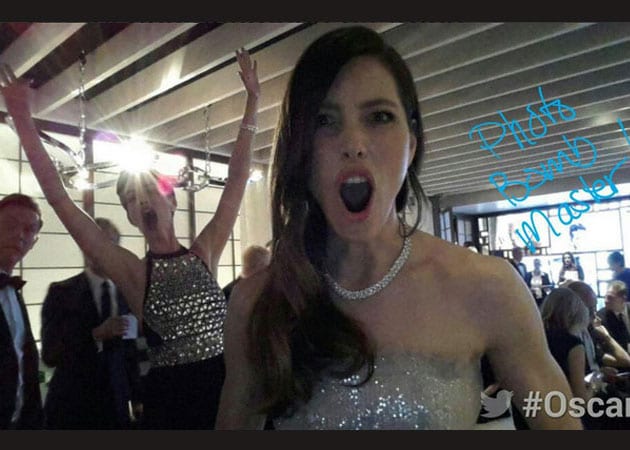 You know photobombing is here to stay when you spot a Beatle doing it. Sir Paul McCartney, who recently claimed he invented both the selfie and the photobomb, inserted himself into a photo of British model Poppy Delevingne at the Vanity Fair party.