The difference between Pharrell Williams' Oscar and Grammy performances was this - he still had the Sorting Hat he stole from Harry Potter's Hogwarts but he acquired three new and very glamorous dance partners.
Pharrell, singing the Oscar-nominated song Happy from Despicable Me, swaggered off stage and into the front row where Best Supporting Actress Lupita Nyong'o almost leapt out of her chair to do a shimmy.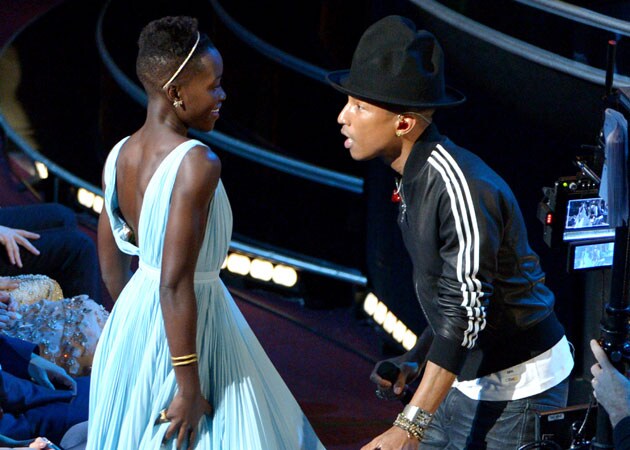 Just a few seats away from Lupita was Oscar grande dame Meryl Streep. The Best Actress nominee leaned out to do a shoulder jiggle.
Almost before Meryl and Pharrell were done, Best Actress nominee Amy Adams was up doing a full body shake.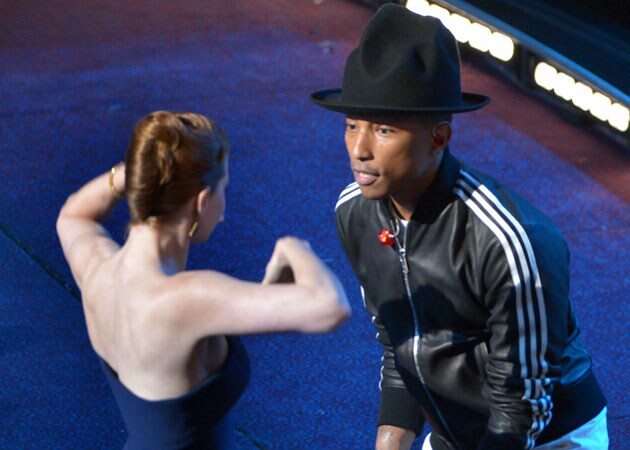 And that's how Pharrell Williams rocked the Oscars.
Watch Lupita, Meryl and Amy dance with Pharrell: