Nothing's Impossible for Hollywood star Tom Cruise, or so it seems from this photo of him (apparently that really is him), clinging to the side of a military Airbus A400M mid-air.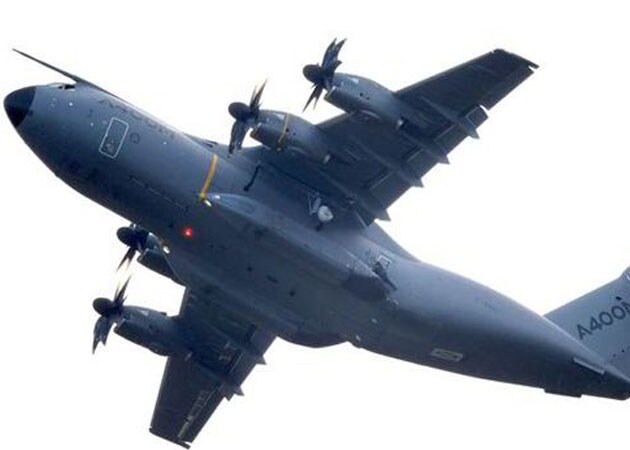 The 52-year-old star was shooting a stunt for the fifth installment in the hit Mission: Impossible series in the UK - and putting professional stuntmen out of work to boot. Tom, in a grey suit and playing agent Ethan Hunt, holds onto the door of the plane for dear life, teeth presumably gritted.

The Mission: Impossible series has seen the actor, who has also co-starred in other high-octane action films like Top Gun, perform more than one death and gravity-defying stunt. He climbed the world's tallest building - Dubai's Burj Khalifa - in Mission: Impossible - Ghost Protocol.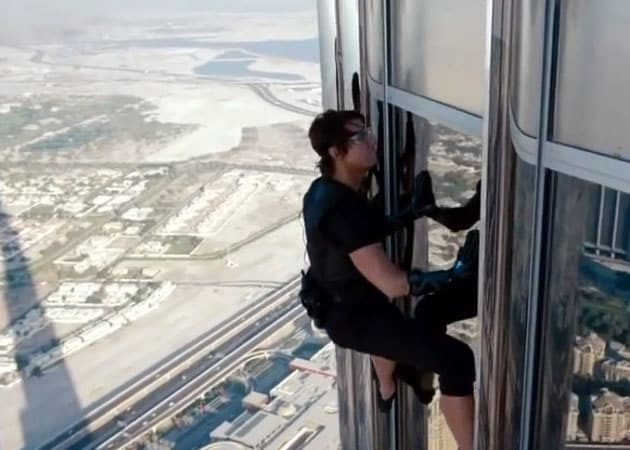 He also went on a cliffhanger rock-climbing vacation in Mission: Impossible II. No safety net was used while filming the scene but Tom did have a harness.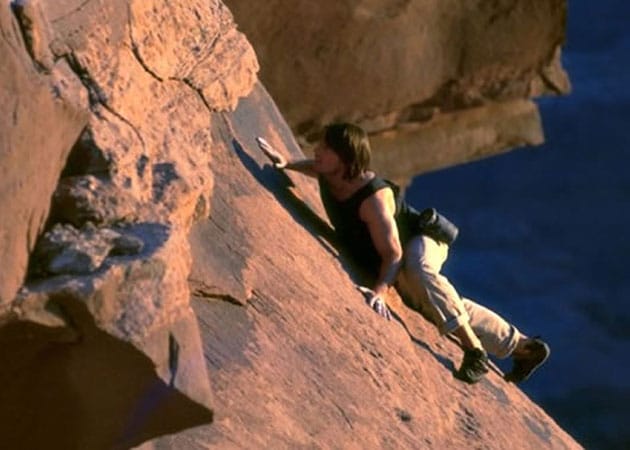 This, however, might be Tom's most daredevil stunt yet.

Mission: Impossible 5 began filming in August. Jeremy Renner, Simon Pegg and Ving Rhames reprise the roles they've played in previous films.