SPOILERS AHEAD
Karan Johar's
Ae Dil Hai Mushkil
, an
unconventional love-and-friendship yarn
narrated with flair and feeling, certainly isn't only for dyed-in-the-wool romantics.
It is an infectiously buoyant, emotionally engaging and superbly acted drama that could disarm even the most inveterate of cynics.
The film combines Johar's avowed fondness for old movie songs and "jolly good Bollywood" conventions with an alternative take on a super-rich young man's idle but necessary search for elusive love.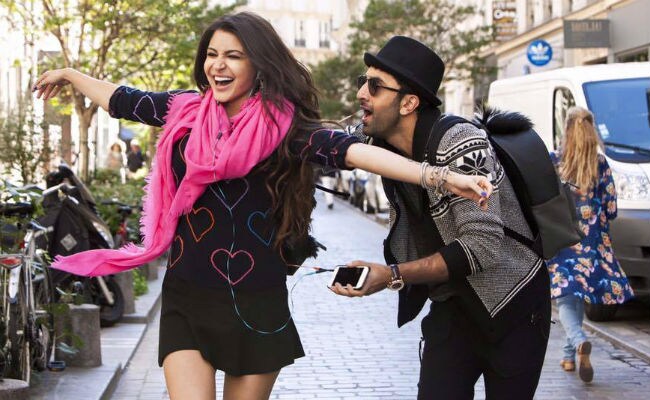 The result is an efflorescent, vivacious tale that pans on locations across London, Paris, Vienna and, briefly, Lucknow.
Ae Dil Hai Mushkil
explores unrequited love, heartbreak and grief
with a lightness of touch that we rarely encounter in big-budget Hindi cinema.
Even as the characters negotiate the complexities of falling in love and yet failing to go the whole hog, they do not froth at the mouth and deliver whiny platitudes.
If you are in the mood to nitpick, you might justifiably question the problem-free lives of these wealthy, jet-setting characters that have no worry in the world about things other than matters of the heart.
Are you a first-class kind of rich or a private jet kind of rich, the heroine asks the hero. "Private jet," the latter replies nonchalantly. No confusion.
We know that the male protagonist is a singer and wants to make a career in music. But until he becomes an internet sensation with his voice late in the film, there is no way of knowing if he is really serious about his ambition.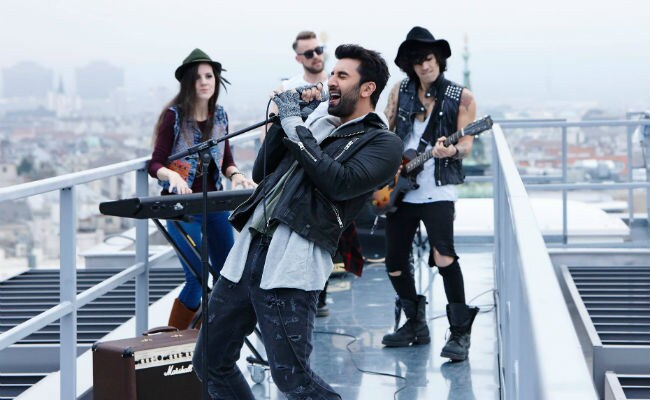 But with the lead actors doing a wonderful job of keeping the bouncy ball of a tale in control, there is nothing at all - well, almost nothing at all - in
Ae Dil Hai Mushkil
that poses any
mushkil
for easy absorption.
Ranbir Kapoor, always a delight to watch, and Anushka Sharma, who takes a tad more time to get going, strike up a most magnificent on-screen duet and generate heart-warming sparks.
Fawad Khan (in a crucial cameo as a DJ adept at making people dance to his tunes) and Shahrukh Khan (in a surprise, unforgettable scene) add sheen to the film.
Aishwarya Rai-Bachchan, too studied and self-conscious for a film that otherwise does its best not to be too earnest, is a bit out of sync with the flow of
Ae Dil Hai Mushkil
. Mercifully,
she doesn't get too much screen time
.
Ultimately it is Johar's screenplay that lifts
Ae Dil Hai Mushkil
above the ordinary. It is bright and breezy, if not always subtle and nuanced.
For the most part, it swings from the delightfully droll to the intensely dramatic, without losing either its way or its balance.
The dialogue (credited jointly to Johar and Niranjan Iyengar) banks upon a combination of wacky humour, subtle wit and light-on-the-mind pop wisdom.
Coming off a failed relationship, Alizeh Khan (Anushka) bumps into aspiring singer Ayan Sengar (Ranbir) in a London nightclub.
A kiss that the awkward young man tries to plant on the party pickup girl's lips turns out to be a total disaster.
He spends the rest of the film trying to get the act right. But
Ae Dil Hai Mushkil
isn't only about carnal overdrive
. It is about platonic love more than anything else.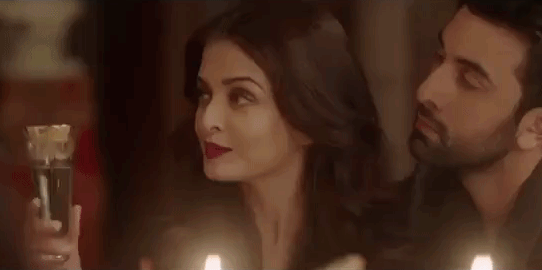 The film explores the tussle between the
urge to seek love of the regular kind
and the need for lasting, no-strings-attached friendship, with Ayan representing the former and Alizeh the latter.
"
Pyaar me junoon hota hai, dosti mein sukoon
," says Alizeh, who sees a "
bina pram ka bachcha
" in Ayan. Ayan, however, has other ideas but struggles to get his point across forcefully enough.
Alizeh's first love, Ali (Fawad Khan), resurfaces and Ayan's pursuit of the girl he loves without reciprocation is cut short.
On the rebound, he finds a divorced Saba (Aishwarya Rai Bachchan), a sensitive poetess who has a bad marriage, an experience that has helped her take her output to a different level.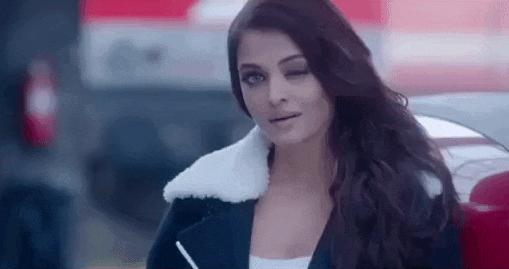 The principal characters in
Ae Dil Hai Mushkil
are not governed by established Bollywood rom-com rules. They thrive in open, undemanding relationships, in which neither the man nor the woman calls the shots. It is the heart - and occasionally the mind - that does.
The film dwells upon the many shades and purposes of amour. If one girl rues the fact that her boyfriend was her
zaroorat
(need) while she became only his
aadat
(habit), another, a more mellowed woman, is not content to be a man's
zaroorat
. She aspires to be his
khwaish
(desire).
The film attaches other tags to "
ek-tarfa
" (one-way) love -
majboori
,
taaqat
and cancer, but pulls back deftly from pushing one ahead of the other.
Ae Dil Hai Mushkil
goes seamlessly from a boisterous first half marked by nightclub numbers and Hindi film ditties (
Gaata Rahe mera dil
,
Tohfa tohfa laya laya
,
Baby doll main sone di
) to a more intense second segment propped up by
Aaj jaane ki zid na karo
and
Mujhse pehli si mohabbat mere mehboob na maang
.
And of course the soundtrack has a complement of lively numbers composed by Pritam.
In one scene, after checking into a Paris hotel, Ranbir's character alludes to a feeling of "
dil ka pet bhar gaya
."
That is precisely the feeling that the audience is most likely to take away once this film has woven its magic.
Ae Dil Hai Mushkil
is by far Karan Johar's best film to date: mature,
sure-handed and thoroughly entertaining
.
It employs the devices of mainstream Bollywood, but does so with an acute awareness of exactly where to draw the line so as not to stray into overt bubblegum territory.
Watch Trailer