SPOILERS AHEAD
This definitely won't go down as a match made in heaven.
Badrinath Ki Dulhania
is a pulpy, uneven romantic caper that strives to pass itself off as a mellow tale of patriarchy, love, honour and ambition set in small-town India and couched in doses of humour. Neither the mush nor the air of mirth can pull it out of the trough it digs for itself. Writer-director Shashank Khaitan's overly cheerful follow-up to 2014's
Humpty Sharma Ki Dulhania
pulls off only a part of the exercise. The rest - comprising protracted swathes of the film - is at best glossed-up dross. The attempted marriage of frivolity and matters solemn isn't a happy one.
Badrinath Ki Dulhania
, produced by Karan Johar's Dharma Productions, is replete with all the stock conceits of the genre (including a robust wedding song and a
frenetic nightclub number
) even as it tries to seek out a fresh trajectory.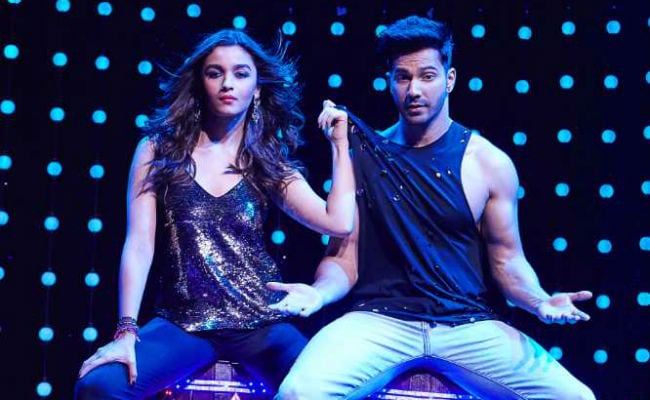 Jhansi boy Badrinath Bansal (Varun Dhawan) meets Kota girl Vaidehi Trivedi (Alia Bhatt) at a friend's wedding. After some meaningless banter, they get into
Hum Aapke Hain Koun
mode and break into dance. Once the musical interlude ends, the two go their own ways.
But the besotted Badri can't get Vaidehi out of his system. The girl ticks him off in no uncertain terms, and repeatedly at that, but
Badri is the sort of guy who does not take no for an answer
. He isn't likeable at all.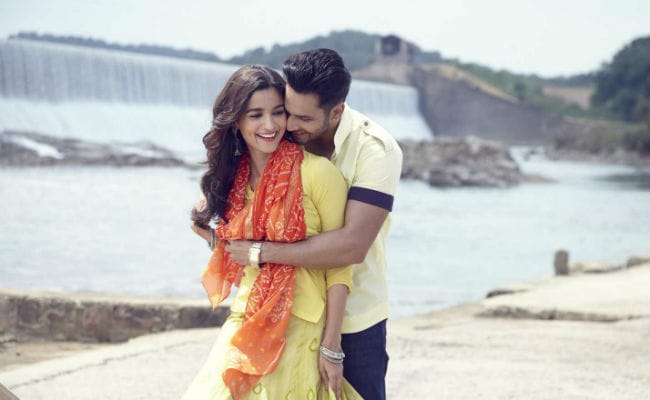 The dissonance between avowed purpose and muddled plotting undermines the central message of
Badrinath Ki Dulhania
- the right of a woman to carve her own space outside the constricting roles that their fathers and husbands/boyfriends want to impose upon them.
The rebellious Vaidehi is an embodiment of that urge for personal freedom. This makes her about the only character in Badrinath Ki Dulhania who occasionally comes close to rising above the tangled treatment of a battle-of-the-sexes drama. This film would have played much better had it been titled
Vaidehi Ka Dulha
- Badri concedes his own secondary place in the tale only in a bizarre climax played out on the grounds of an ancient fort that assumes the look of a Ram Leela maidan - and presented through her gaze.
Watch the trailer of Badrinath Ki Dulhania:
If Vaidehi's flight - she dreams of being an airhostess - fails to turn the direction of the film decisively, it is solely because Badri's bride-hunt quickly becomes a puerile game masterminded by two wanton boys. Badri is a bit of a lout who has no clue what he wants to do with his life. He is a school dropout and gallivants aimlessly around town with bum chum Somdev Mishra (Sahil Vaid), who, on his part, is seeking to get his fledgling matrimonial website going.
With the help of this nutty friend, the hero pursues the heroine without let, completely oblivious of the fact that he constantly crosses the line of acceptable behaviour. The young lady tells him as much, but he does not take the message.
Worse, he continues to make a sorry spectacle of himself not just on desi terrain, but also in Singapore. His '
tera peecha na chhodoonga
' approach to love - he never accepts his stalking of Vaidehi for what it is, a transgression - smacks of outright boorishness. It isn't in sync with the film's purportedly progressive ambitions.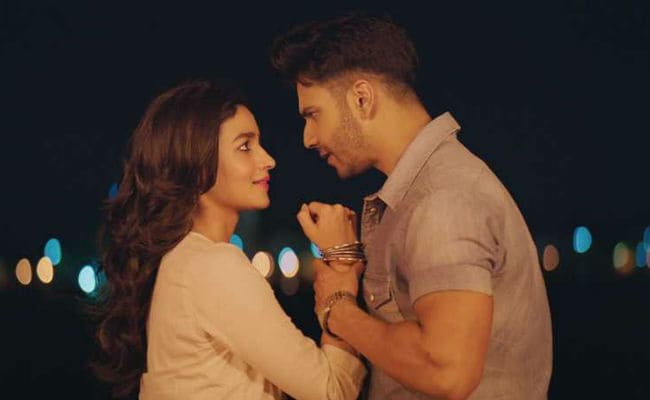 Badri's dad (Rituraj Singh) is a well-to-d0 car dealer with archaic views on a woman's place in the family. Vaidehi's father (Swanand Kirkire) is a middle class man two years shy of superannuation. Both men have a weak heart and depend on an oxygen cylinder. It isn't just the social status of their families that separate Badri and Vaidehi. Their outlooks on life do not match either.
Many might see
Badrinath Ki Dulhania
as largely inoffensive, harmless fun. But the subliminal points that the film makes about the way men treat women in Indian society borders on the dangerous. Badri wants Vaidehi to believe that simply because he has never misbehaved with her nor held her hand by force, he has done no wrong. But his endless badgering of the girl compels her to take a step that places her instantly in opposition with her own people. Not done!
Badrinath Ki Dulhania
turns everything else in sight into picture-postcard images. Jhansi doesn't look like Jhansi and Kota doesn't look like Kota. Even the accent that the leads adopt is rather dodgy and disinfected. Why would a Jhansi boy and a Kota girl embrace the same diction? If that's love, it doesn't make sense.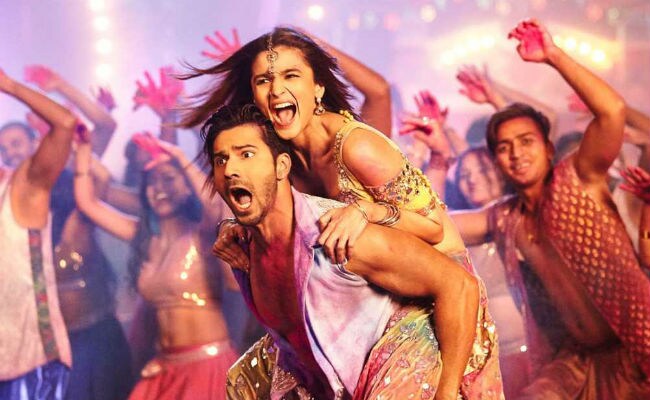 Varun and Alia deliver energetic performances
. The duo is well supported by Sahil Vaid (playing the hero's comic sidekick) and Shweta Basu Prasad (as a banking graduate forced into dull domesticity in a feudal household). The overall result is middling.
Jhansi and Kota might not derive any benefits from being at the heart of this flimsy film. But Frankfinn Academy and Singapore's Silk Air stand a good chance. Both entities are given heightened play in
Badrinath Ki Dulhania
. As for the film itself, it runs into an air-pocket of mediocrity and never finds its way out of it. Hop aboard only if you have no option.