SPOILERS AHEAD
Avowedly dedicated to "street musicians all around the world",
Banjo
is a stodgy, sluggish film that
makes a great deal of noise about giving true performers their due
. It barely gets its noble point across.
Banjo
, starring Riteish Deshmukh as an extortionist, street fighter and unsung instrumentalist, lacks the storytelling smarts that might have helped it work as a mass entertainer. If anything, it is a mangled mass of a movie.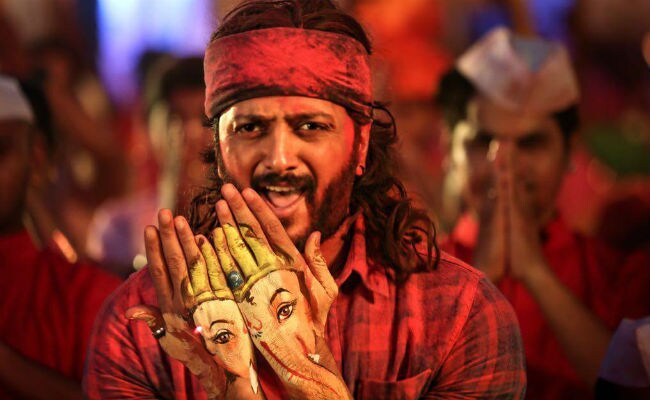 Coming from Ravi Jadhav, a super-successful Marathi filmmaker who has such critical/commercial hits as
Natarang
,
Bal Gandharva
and
Balak Palak
to his credit, this film is a huge and surprising letdown.
Indeed, Jadhav's first Hindi film is a complete washout. It never manages to hit the right notes, playing out like a dreary song on loop that quickly turns into an irritating drone.
Banjo
, about a slum orchestra party and its many travails as it seeks wider recognition, has no story worth the name to hang its shallow musical drama on. The film starts flat and ends flat.
Banjo
takes an awfully long time to come to the point. And when it does after much hemming and hawing, it is let down badly by the lack of a believable storyline and crushed by the burden of an inept and confused screenplay.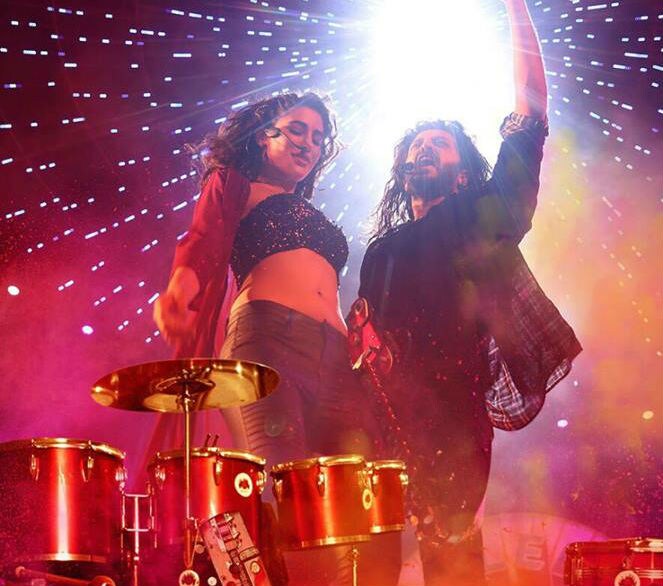 Jadhav, who is also the film's co-scriptwriter, brings in a
mish-mash of plot details
to spice up the tale but to no avail.
When the story is purportedly about a group of musicians striving to break out of the rut of poverty and apathy, why would the audience be interested in having a greedy land shark, a manipulative research agency chief and a lustful music studio honcho foisted upon it by way of gratuitous diversions?
The half-baked
Banjo
hinges on a small-time four-man Mumbai band that operates out of Dharavi and performs during festival time. But music isn't their day job.
The leader of the pack and the band's accomplished banjo player, Taraat (Riteish Deshmukh), is on the payrolls of a well-intentioned corporator who is committed to saving a park from a builder.
Grease (Dharmesh Yelande) is a car mechanic, Paper (Aditya Kumar) is a newspaper vendor and Vajaya (Ram Menon) plays the
shehnai
for a living.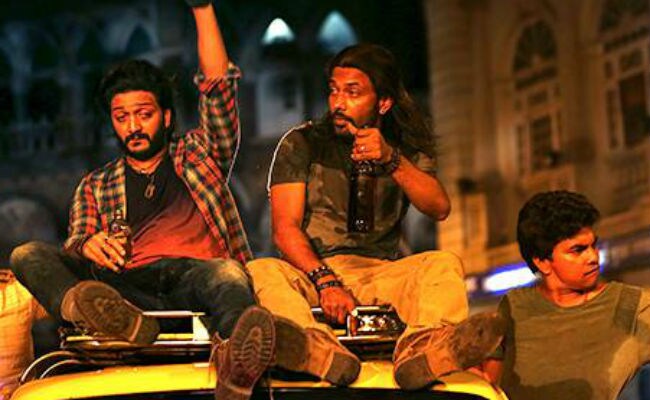 The robust rhythms that these boys generate catches the fancy of a sound recordist Mikey (Luke Kenny), who sends a tape to his friend in New York, Christina (Nargis Fakhri).
The lady is mighty impressed with what she hears and decides to record two numbers with the band for an upcoming music competition.
But that is easier said than done. While it might be no-brainer for the rest of the world, she has no clue who or where these guys might be. She flies into Mumbai and sets out to find the banjo player.
She lands a research assignment in the slums and Taraat gets the job of chaperoning her around the squalid neighbourhood.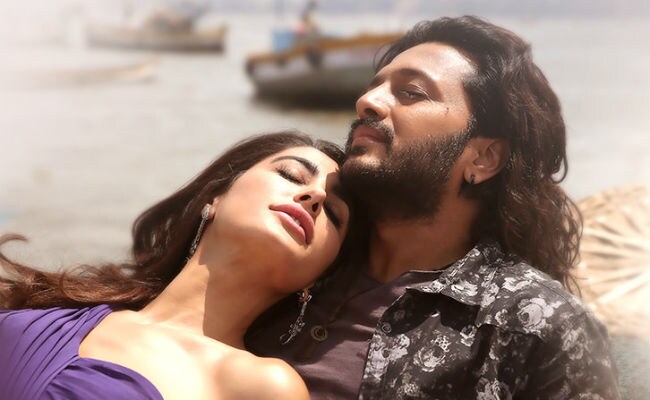 In the course of the conducted slum tourism outing, she doesn't get wind of the fact that her Dharavi guide is himself the banjo player that she is looking for.
By the time she figures out, the film has run half its course and achieved nothing that could whip up any real anticipation for what is to transpire in the post-interval segment.
That is just as well:
Banjo
offers little that could force the audience to sit up, let alone
stand up and break into dance
.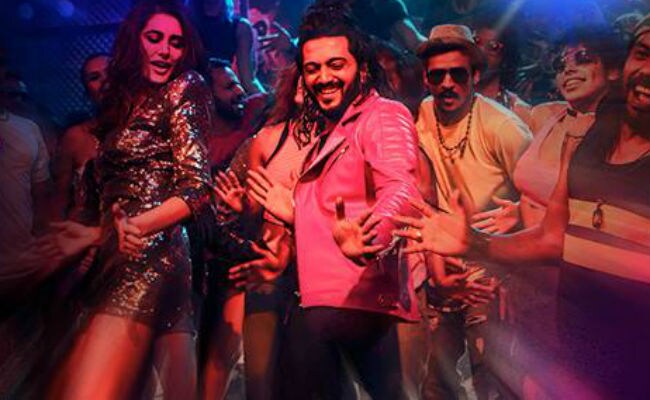 That is sad because Riteish Deshmukh, who is generally likeable as an actor, gives the role his best shot.
But sketchily conceived situations and the sluggish pace of the storytelling prevent the underdog character he plays from emerging out of the shadows of mediocrity.
Nargis Fakhri is apportioned an important part in the drama and that is the film's biggest undoing. She is so wooden that she quickly becomes part of the film's creaking furniture.
Luke Kenny's presence lends some vigour to the proceedings while sparking an inevitable comparison with
Rock On
.
Banjo
comes out looking like a pale shadow of the Farhan Akhtar and Arjun Rampal starrer.
Similarly, the presence of Dharmesh Yolande brings
ABCD
to mind and, again, only to the detriment of
Banjo
.
So let's mince no words: Banjo is a painfully pointless exercise that does no justice to either the instrument that it extols or the street musicians that it showcases.
Neither the struggle of the slum boys to break out of their impoverishment nor the street and slum scenes the film banks upon to acquire grittiness yield the desired results, leaving
Banjo
dangling in a yawn-inducing limbo.
Even the peppy music (Vishal-Shekhar) and the lively lyrics (Amitabh Bhattacharya) cannot bring this comatose film to life. It is just too good at playing dead.
Rarely does a film press so much noise into service to achieve so little in the end. Heed this warning: don't get within the earshot of
Banjo
.
Watch Trailer: