SPOILERS ALERT
Half measures are a strict no-no in the universe of
Commando Karanvir Singh
(Vidyut Jammwal). No barriers, no walls, no dangers, no inducements and no traps can stop him. He is a superhero-crusader without the Superman costume. His guiding principle is:
Jab tak jaan hai koshish karte rehna hai
. He tries too hard. It weighs down the film. The former paratrooper may no longer be a one-man army, but
Commando 2
is twice as giddy as its 2013 precursor that had the beefy protagonist come out with all guns blazing as he protected a damsel in distress from a small-town thug.
Jammwal's second outing as the selfsame action hero is Bollywood's first post-demonetisation thriller. It revolves around the man's demonic zeal to accomplish a mission so complex that the politicians of the day can only pay lip service to it and hope for a miracle. Karanvir Singh steps up and becomes that miracle. And his arena here is infinitely larger than it was the first time around. The action takes place primarily in Bangkok although several other countries - Taiwan, Malaysia and Dubai - are mentioned in the course of the film.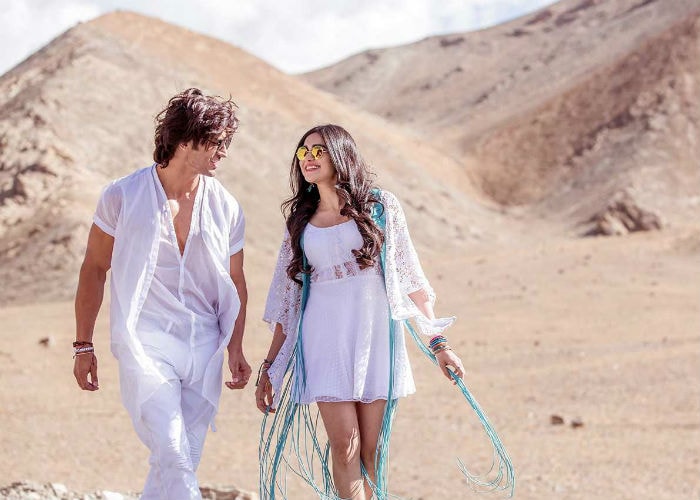 But for all the frenzy that it seeks to whip up,
Commando 2
, helmed by comedian and sitcom director Deven Bhojani, is a rather dreary affair. It generates no edge-of-the-seat excitement because the fight sequences are drably mechanical and, therefore, utterly monotonous. To aggravate matters, the film's principal antagonist, around the halfway point, turns out to be a femme fatale who makes far too many fatal mistakes to stand a real chance against a glib soldier who is Bollywood's very own version of a combination of Vin Diesel and The Rock.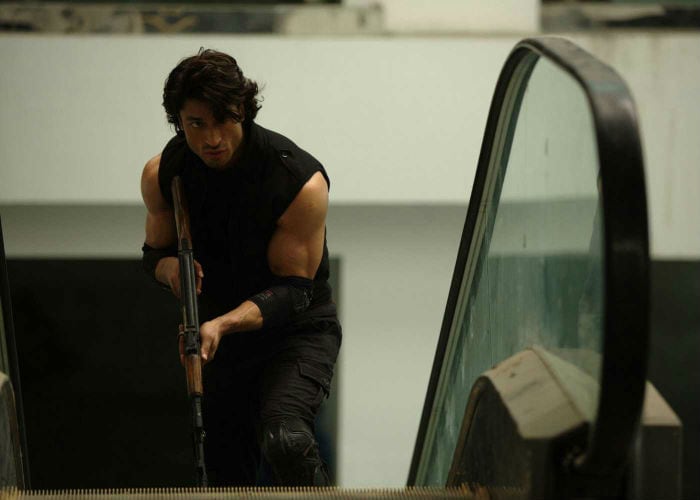 Commando 2 is also about a wily black money kingpin named Vicky Chaddha (Vansh Bhardwaj) and
his sultry wife Maria
(Esha Gupta), who are arrested in Malaysia and are due to be flown back to India and incarcerated when the tale flies off on a tangent. The couple sits on a pile of unaccounted wealth siphoned out of the country and into foreign banks by a nexus of brokers, politicians and corrupt policemen.
The film starts out as an advertisement for the government's so-called attack on the black economy and its glorious plan to put Rs 15 lakh each into the accounts of the rural poor. But once it gets down to brass tacks, the plot of
Commando 2
is so terribly convoluted that it stops making sense. But that's not the problem: one doesn't expect an actioner like this to stem from a thinking man's screenplay. The trouble is that even at the unabashedly lowbrow level at which the film functions, it seems totally out of its depth.
To return to the story, home minister Leela Chaudhary (Shefali Shah), who has reason to conceal at least part of the truth about the black money trail, decides to send four handpicked operatives to Malaysia to bring Vicky Chaddha back. Karanvir, under orders from his boss (Adil Hussain, who obviously doesn't belong here), infiltrates a team composed of a trigger-happy cop Bakhtawar Khan (Freddy Daruwala),
an encounter specialist Bhavna Reddy
(Adah Sharma) and a computer geek Zafar Hussain (Sumit Gulati).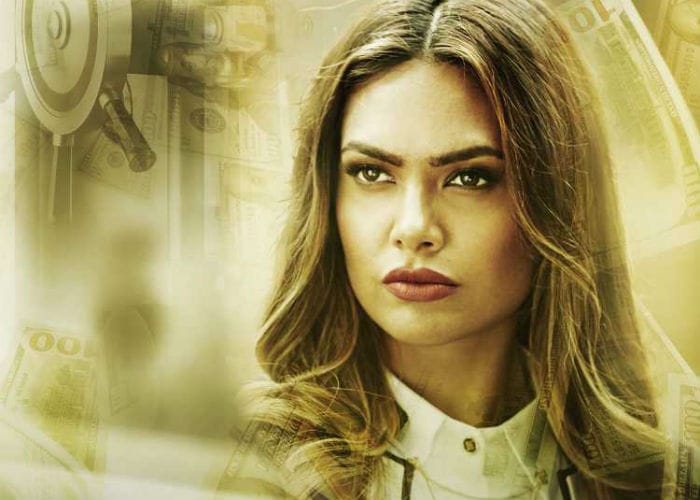 Jammwal is pretty good in the action sequences. His acrobatic stunts rise to particularly impressive heights when he squares off against the villain's muscular henchman (bodybuilder Thakur Anoop Singh) and sends him packing once for all. Staged on the terrace of a high-rise building overlooking the Chao Phraya, it acquires the dimensions of a WWE fight. If you think bone-crunching and blood-letting constitutes a spectacle, parts of
Commando 2
might work for you.
But the hero that Jammwal plays is too earnest for his own good. However, the heroine isn't. Bhavna Reddy, the audience is informed, once killed a criminal because she wanted his Gucci bag. Her lines are peppered with Pidgin English and Telugu exclamations. And she goes about wooing Karan even as bullets and fists fly thick and fast. But Adah Sharma's efforts to etch out the comic gal persona does not quite achieve the required thrust.
Commando 2 seeks some social relevance by throwing in a reference to a village where women have to walk 5 kilometers to fetch water and where bribes have to be paid for a basic necessity of life. How can you not learn to resort to a bit of corruption in a place like this? That's a question that Inspector Bhavna Reddy poses to the hero. The latter can only smile sheepishly.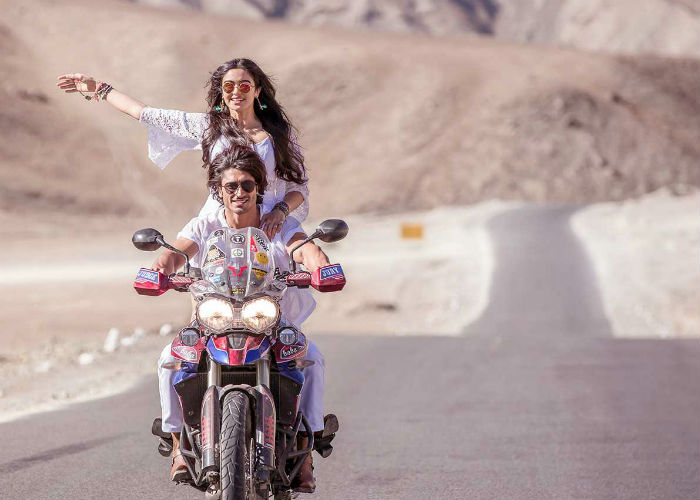 The film also employs the Great Bollywood Cliche of a Muslim man having to lay down his life simply in order to prove that he loves his country as much as anyone else. One had thought Hindi movies have outgrown their obsession with this outmoded convention. They clearly haven't.
Watch the trailer of
Commando 2: The Black Money Trail
:
Single single mat lo, seedha chauka maaro
, Karan borrows cricket terminology to exhort another character who is selling him a lemon. "Get me excited," he says. Well, that is one thing that Commando 2 is unlikely to do: get you excited. It's a lot of sound and fury that's not worth your money, hard-earned or otherwise.