SPOILERS AHEAD
Coming in the wake of a string of Bollywood back numbers unleashed with new covers (
Rock On 2
,
Tum Bin 2
,
Force 2
),
Dear Zindagi
is a whiff of fresh air that could blow away the suffocating mustiness that was threatening to settle around us.
A girl interrupted several times over and at a loose end as a consequence finds a saviour in the form of a suave,
sweet-talking shrink
who pulls her out of the psychological trough.
That might sound like an overly simple logline for a film about a psychoanalyst and a comely patient with
serious relationship issues
.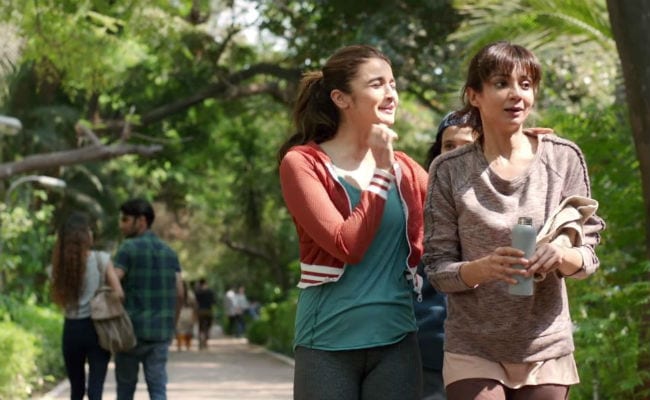 But with Alia Bhatt and Shah Rukh Khan - yes, that is the order in which their names appear in the opening credits - delivering a delightful on-screen duet, you simply cannot take your eyes off the screen.
Dear Zindagi
is a 'big' Bollywood movie that possesses the heart and spirit of a small, independent film. It is obviously that much the better for it.
This is a film that the entire team, notably writer-director Gauri Shinde, cinematographer Laxman Utekar, film editor Haimanti Sarkar and sound designer Debashis Mishra, can be proud of without a shred of doubt.
Dear Zindagi
is beautifully written, delectably crafted and superbly acted. It floors you with its deliberate pacing, uncluttered simplicity and understated joie de vivre.
When we first meet her, the ostensibly sprightly Kaira (Alia), a director of photography and wannabe filmmaker awaiting her big break in the movie industry, is grappling with the shifty men in her life.
They simply cannot keep pace with her ticking mind and wavering heart. To add to her woes, Kaira has major issues with her Goa-based parents who cannot figure out exactly what the girl is up to in Mumbai.
At the end of her tether and unsettled by dire thoughts, Kaira turns to Dr. Jehangir Khan (Shah Rukh) for counselling.
The sessions assume the proportions of a game that helps Kaira see that she has only been skimming the surface of life.
Jehangir aka Jug - the name occasions a deadpan pun,
zara paani dena
, Jug - shows her how there is a similarity between finding the right chair at a furniture shop and picking the right life partner amid a host of available options.
Dear Zindagi
is as good as, if not better than, all the Hindi films with female 'heroes' that we have seen in recent months.
The film does harp on the fact that Kaira, as a camerawoman, is a girl in a male-dominated world, but the screenplay does not let her gender identity get in the way of her being delineated as an individual navigating the ups and downs of life.
Shinde is
at the top of her game
here, mining the charms of her two lead actors to perfection to deliver a film that is quietly hypnotic.
She chooses her pace and sticks to it all the way through a runtime of two and a half hours, a sure sign of faith in her material. For once, the length does not weigh heavy at all.
On the flip side,
Dear Zindagi
, subtle at most times, occasionally tends to tilt towards the simplistic. But it pulls back just in the nick of time so that too much damage isn't done.
SRK's introduction scene - it comes 50 minutes into the film - might have done with a little more thought.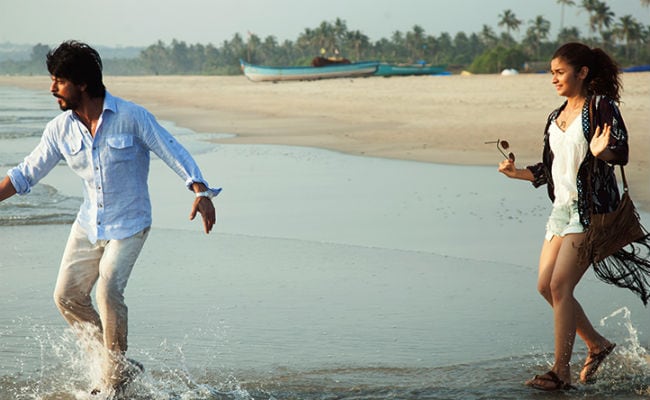 A career therapist sharing with a conference of mental health experts what the world at large thinks about a
dimaag ka
doctor is a bit out of place in this film.
The audience that the psychiatrist is addressing in the film isn't made up of novices and they surely don't need to be lectured about the state of the profession.
Also, the scene in which an uncle wants to know if Kaira is "Lebanese", meaning lesbian, only to be quickly corrected by his wife seems somewhat forced.
But these are minor irritants in a film that flies from the very outset, thanks to a dazzlingly good pivotal performance from Alia.
The actress has played a damsel in distress in the past - in
Highway
and
Udta Punjab
. In
Dear Zindagi
, the problems that her character - who is as frisky as a water bug and just as vulnerable - faces aren't physical.
They are emotional and psychological. Alia makes the adjustments and moves across a range of emotions with breathtaking precision. This performance is undoubtedly her best yet.
Shahrukh serves as the perfect foil, stepping into the spotlight only occasionally, letting Alia do most of the hard work that is needed to make this thin storyline gather momentum as well as depth.
In a longish scene in which Kaira breaks down and weeps inconsolably, Shahrukh has only a few reaction shots. The expressions that flash across his face as he waits for the girl get the load off her chest is pure gold.
Kunal Kapoor, Angad Bedi, Ali Zafar and Aditya Roy Kapoor turn in cameos of varying lengths. Ira Dubey is perfect in the role of Kaira's bestie Fatima.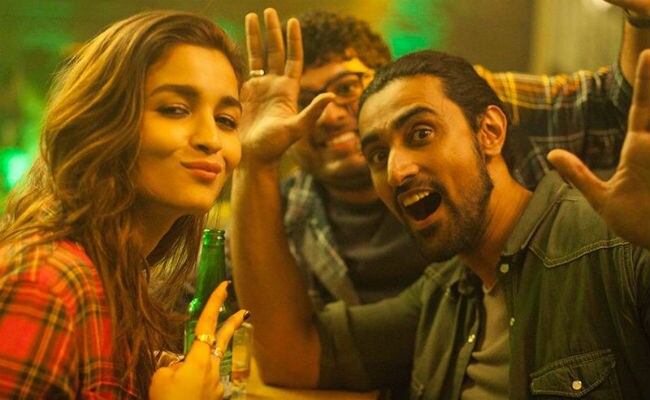 Dear Zindagi
pulls at the heartstrings. It is also loaded with genteel humour. But what works above all is that the pop philosophy/psychology that underlines the drama at the film's core isn't the least bit pulpy.
Recommended without reservation.
Watch Take 4: