SPOILERS AHEAD
A film that believes ? and artfully coaxes the audience to believe ? in miracles, Nagesh Kukunoor?s bewitching
Dhanak
is itself a full-blown marvel.
It?s like a dazzling flash in the sky that lights up everything around it and soaks you instantly in its warmth.
This sparkling little gem deftly darts back and forth between disarming simplicity and hearty cheerfulness to deliver a feel-good road trip fable. The spell it casts is so durable that it clings to you for hours after you?ve left the auditorium.
The tale is anchored by two charming child actors whose natural flair rubs off on the film as a whole, with the adults in the cast merely flowing along with the irresistible rhythm that the duo strikes without much ado.
Scripted by Kukunoor himself,
Dhanak
is essentially a children?s film. But it transcends the limits of the genre to celebrate an impossible dream fuelled by a Bollywood star in a remote corner of this vast land.
In this country, where magic, both constructive and disruptive, always seems to be only a wave of a wand away, a handful of movie stars lend their faces to the task of selling everything from modest hair oils to swanky automobiles.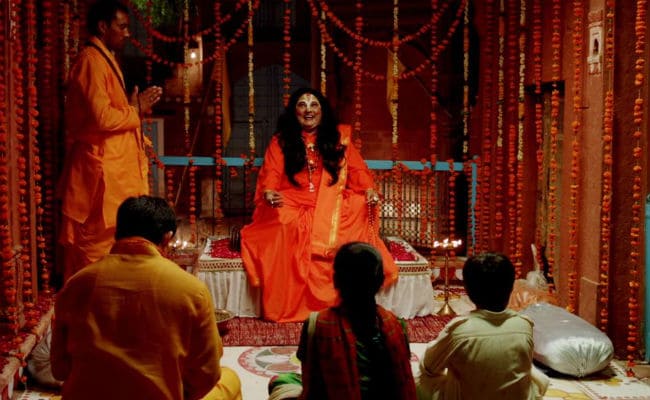 So, why not some irrepressible, childlike hope in the face of grave adversity?
Dhanak
weaves an easy-flowing yarn around that compelling thought and comes up absolute trumps.
Shah Rukh Khan looms large over
Dhanak
without showing up in person even once. Salman Khan, too, registers his notional presence in the story.
One Khan fires the imagination of 10-year-old Pari (Hetal Gada); the other sways the heart of her younger brother Chotu (Krrish Chhabria), a spirited visually impaired eight-year-old who cannot get Salman ?
Dabangg
? Khan out of his mind.
Pari and Chotu are orphans who live in a Rajasthan desert village with a lazybones, hookah-smoking uncle Dungaram (Vipin Sharma) and his foul-tempered, domineering wife (Gulfam Khan).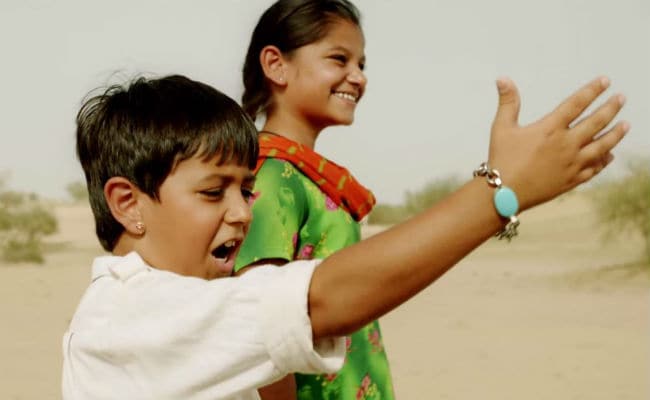 A few days shy of Chotu?s ninth birthday, the siblings flee their unhappy home in quest of SRK, who they learn is shooting a movie in Jaisalmer and can help restore the boy?s vision.
Pari has vowed, in all innocence and faith, to show her sightless brother a dhanak (rainbow) on a dark night and her belief in SRK?s power to make her dream come true is unshakeable.
The trip, all of 300 kilometers, is obviously fraught with risk, but the two siblings are too full of hope to notice the pitfalls along the way.
They trundle on merrily, hitching rides on trucks, tractors, buses and SUVs, driven purely by sheer will power, dodging fatigue, thirst and occasionally malign attention.
The people that Pari and Chotu meet in the course of the life-altering voyage across the sand dunes are a motley lot endowed with idiosyncrasies that border on the surreal.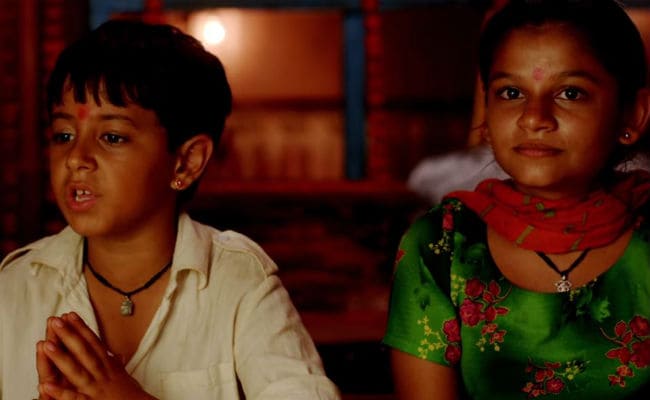 These are all kinds of strangers, from jolly Good Samaritans to slippery traffickers.
A holy woman called Shira Devi (Vibha Chibber) claims she is an old friend of Shahrukh?s from their Delhi theatre days. If you meet him, say hello to him from Vibha, she requests the siblings.
Pari and Chotu revive a dehydrated white rapper on a ?world peace? tour. Back on his feet, the guitar-strumming man sings about giving love a chance.
As a brief jamming session ensues, Chotu adds his enthusiastic voice to the music with a rendering of the folksy
Damadam mast kalandar
.
A spunky nomadic woman (Flora Saini) commits highway robberies without batting an eyelid and becomes a handy ally of the two runaways.
An ageing soothsayer (Bharti Achrekar) who, with the help of her ?whispering stones?, shows the duo the path forward.
On the way, Pari and Chotu also come across ?a squat and strange man? (Suresh Menon) who drives an imaginary truck and gives their quest one final thrust.
Everybody they encounter has his or her own Shah Rukh Khan story.
Their journey is interspersed with moments of pure joy, as when they join a wedding troupe ? occasion for another robust number, another flight to freedom.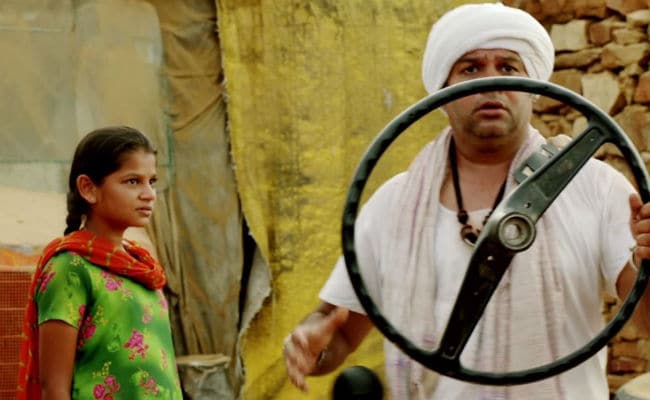 Kukunoor enhances the magic of the parable by throwing in delightfully quirky encounters that veer into the heart of fairy-tale terrain without ever losing a sense of reality.
Dhanak
paints a portrait of hope in which the magic of popular Hindi cinema ? Pari and Chotu are engaged in constant banter over who is more puissant, Shah Rukh or Salman ? and the power of a child?s unbridled imagination merge in a marvellously infectious manner.
The screenplay is the star in
Dhanak
. With Hetal Gada and Krrish Chhabria drawing the audience effortlessly into the tale, it takes on magical dimensions.
And, of course, it is impossible not to mention the ever-dependable Vipin Sharma in the role of the deeply concerned but powerless guardian whose own dreams are no less touched by benign madness.
Do yourself a favour: make sure
Dhanak
is a part of your plans this weekend.
Watch the trailer here: