SPOILERS AHEAD
A plodding, cliche-ridden melodrama in which misfortune after spirit-crushing misfortune is heaped upon the two protagonists,
Do Lafzon Ki Kahani
is not quite the breeze that the title might suggest.
Making its point with the means of just two words is simply beyond this film. It takes an eternity plus a few hours to reach its climax, by which time you just want the tortuous tearjerker to be banished from your sight.
The stated runtime of
Do Lafzon Ki Kahani
is 127 minutes - a little over two hours - but it feels four hours long, if not more, so enervating and exasperating are its dramatic coincidences.
To put it in one line, a brooding, unsmiling, reticent hero is brought out of his shell by a visually challenged girl who yaks incessantly and is joviality personified.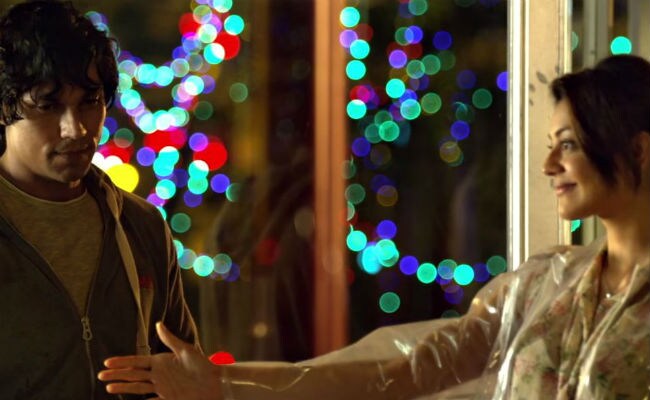 But the obstacles in their path are numerous and the man has to subject himself to much physical torture as a now-on, now-off boxer stalked by demons of the mind.
By the end of it, leading man Randeep Hooda - he is no mean actor and should have known better - is reduced to tears.
And so is the audience, but definitely not for the reasons that director Deepak Tijori would have had in mind.
The film reduces even Randeep Hooda, a performer who can breathe life into the most comatose of scenes, to a bit of a sleepwalker.
As for lead actress Kajal Aggarwal, let it not be said that she isn't a pretty face. But that is pretty much all that there is to her in this film.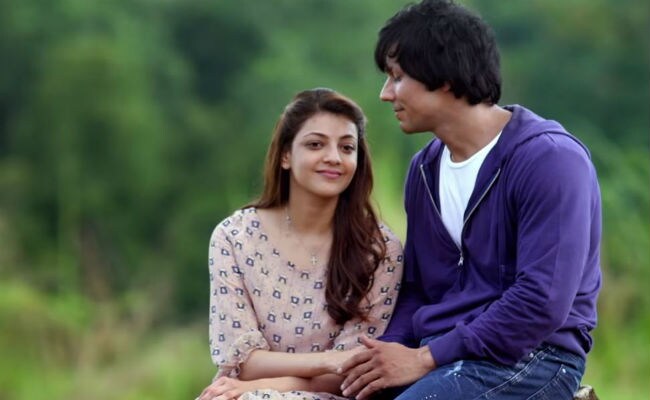 She sports a fixed smile on her face and is unable to wipe it off even when she is required to bawl and blubber, which is far too often for her own good.
Building on the narrative framework of the 2011 Korean film Always, the director crams shrill songs, an ear-splitting background score and soppy sweet nothings into
Do Lafzon Ki Kahani
in a bid to heighten the emotions.
Every time a singer begins to whine on the soundtrack to put into words what is going on in the minds of the lovers, one's love for music and passion for the movies are both severely tested.
To return to the storyline,
Do Lafzon Ki Kahani
is about a morose former boxer in Kuala Lumpur whose life intersects with that of a chirpy sightless girl under improbably tragic circumstances.
The hero, Suraj (Randeep Hooda), an orphan with no surname and rapidly dwindling zest for life, has grown up the hard way. He works three shifts a day doing odd jobs in order to make ends meet.
But that is only a symptom of, not the reason for, his perpetually foul mood.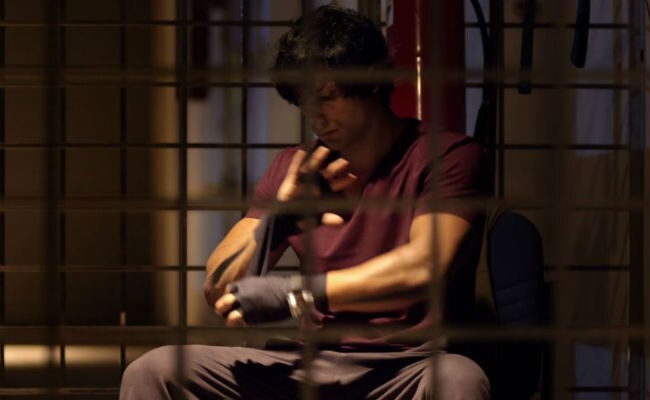 In the film's opening sequence, we see him being hit by a car in a Kuala Lumpur dockyard. He is reduced to a physical wreck.
Do Lafzon Ki Kahani
cuts to six months earlier to spell out why Suraj is in the dumps mentally and emotionally as well.
Mid sleep, Suraj keeps breaking into a cold sweat as nightmares about a man afire and a flying and flipping car haunt him.
In walks the girl who cannot see, Jenny (Kajal Aggarwal), and befriends him over endless discussions on a silly old soap opera whose heroine's fate she is obsessed with.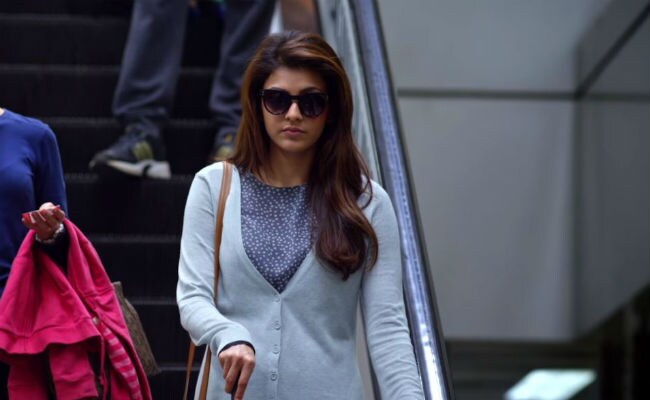 The reticent Suraj begins to open up as he helps Jenny navigate the series that they watch on a TV set in a garage attendant's booth.
Love blossoms between the two and the man vows to take care of the girl no matter what.
Suraj even buys Jenny a pooch, which grows up into a sturdy German shepherd before you can say bark.
In the pre-climax moments, the canine actor returns for its brief moment in the sun and plays a key role in taking the story, or whatever is left of it, forward.
But poor dog, there is no way it cannot arrest the slide. The couple needs an awful lot of dough for Jenny's cornea transplant and the surgeon tells them they have only 15 to 20 days to pool the money together.
No prizes for guessing, to pay for Jenny's surgery, Suraj breaks his promise not to enter the boxing ring again and puts his life on the line - yes, this time around it is an illegal mortal combat that he signs up for.
Amid the bloody violence unleashed by the boxers, the film contrives a syrupy and mawkish denouement, which, like everything else in the film, is about as believable as torrential rain in a desert.
In the ring, Suraj, an unflappable storm rider, stands his ground even when he is pummeled to pulp.
He is the star boxer of a fight club called Thunderstorm. Because of his invincibility, he is nicknamed Storm.
To complete the picture, the audience is informed that he grew up in a lakeside orphanage that was reduced to rubble by a storm.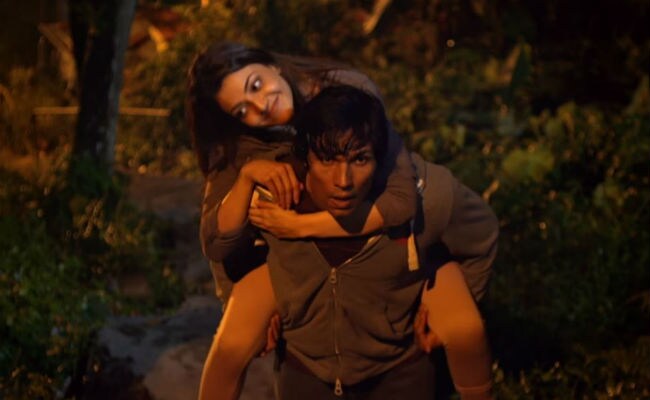 That actually reflects the state of
Do Lafzon Ki Kahani
as a whole. It is a cinematic calamity.
One question: what is more abominable - the soap opera that the heroine is hooked to or this insipid and lachrymose tale? It is a toss-up.
Walk into this storm only if you have the disposition to withstand the ugly gusts.
Watch trailer here: