SPOILERS ALERT
When a first-time director dares not to opt for the easy way out, the act has to be deemed a happy augury. Shlok Sharma's
Haraamkhor
is a courageous film. It tackles a twisted and thorny theme with commendable sensitivity.
However, a few of the crucial creative choices that the debutant makes - the shaky handheld camerawork, the abrupt tonal shifts and the fragmentary narrative - do not come off in their entirety.
Haraamkhor
was stuck in the crosshairs of the censor board for a long time owing to its provocative tale of forbidden love set in an ostensibly tranquil central Indian village where life has a humdrum rhythm.
The tempo of the place seems to have overly rubbed off on the film's structure and pacing, taking some of the sting out of its dark, disturbing premise.
Sharma, acutely mindful of the stark, sombre air that hangs over his film's theme (an illicit relationship between a married schoolteacher and a girl in his class), seeks to lighten things up a touch via the shenanigans of a pair of pre-teen boys willing to do anything for each other.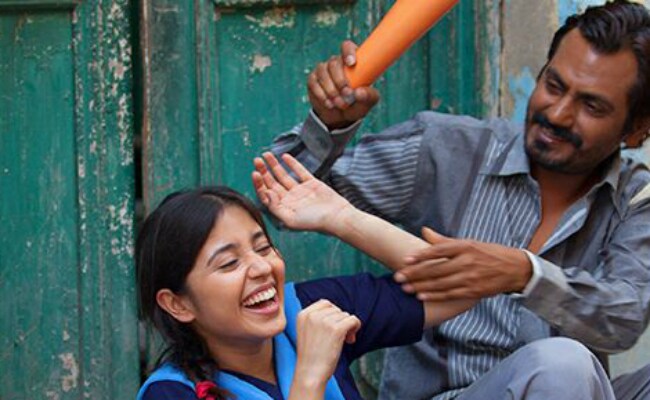 Haraamkhor Movie Review: It tackles a twisted and thorny theme with commendable sensitivity
The two impulses pull
Haraamkhor
in opposite directions, undermining the impact of a film that might otherwise have translated into big sledgehammer blows.
The dashes of levity work at cross-purposes with the gloomy mood that is the essence of the film.
Needless to say,
Haraamkhor
is not an easy film to watch. A seemingly harmless man mutates into a predator and preys upon a psychologically timid girl. The consequences are inevitably disastrous.
This tale is bound to fluster wide swathes of the Hindi movie audience accustomed to far less challenging big screen fare.
But those that can take in their stride the ugliness of a smarmy private tutor manipulating a troubled teenager's emotional vulnerabilities will find, at least in parts of the film, a nuanced exploration of loneliness and obsession - and their shocking repercussions.
The title leaves no room for ambiguity - the word describes a man who grabs what isn't rightfully his - but the screenplay isn't that quick with moral judgment.
This is despite the fact that
Haraamkhor
begins (under pressure from the censors, no doubt) with a card submitting that the film is aimed at highlighting the dangers that young girls face from the people who are meant to "nurture, educate and protect them".
Notwithstanding its flaws,
Haraamkhor
is an important film buoyed appreciably by the pivotal performances from Nawazuddin Siddiqui and Shweta Tripathi.
The characters that the two play - deviant teacher Shyam and 15-year-old Sandhya respectively - are at the heart of the story.
But the distressing drama of their lives is presented principally through the eyes of two perky pranksters who have reason to detest the older man's affections for the girl.
One of the boys, Kamal (Irfan Khan), the female protagonist's tuition mate, has a crush on her, but he ties himself up in knots when it comes to articulating his feelings.
The other is his precocious pal Mintu (Mohammad Samad), who cockily extends a helping hand and promises to show Kamal the way to Sandhya's heart.
Haraamkhor
oscillates between Shyam and Sandhya's dangerous dalliance and Kamal and Mintu's misguided disruptions.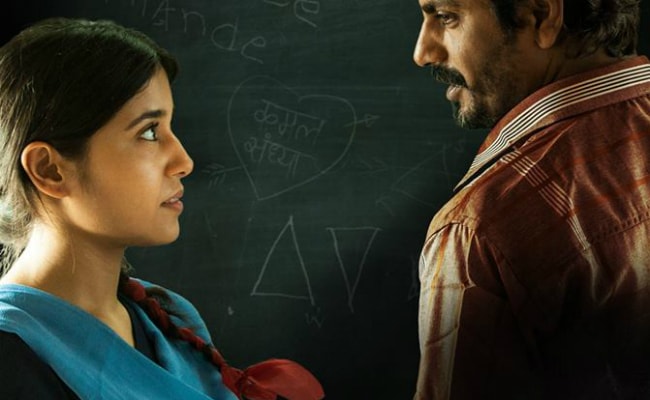 Haraamkhor Movie Review: Haraamkhor is not an easy film to watch
Sandhya, abandoned by her mother, is new to the village. Her father (Harish Khanna), an alcoholic policeman, has no time for her. His job and a long-suppressed secret keep him away from home.
The girl craves acceptance even as she is the throes of a sexual awakening. Her favourite teacher fills the void in her life only to take advantage of her.
While the narrative fails to capture the intensity of the passion and despair that the relationship triggers, Sandhya's emotional crawlspace is etched out with subtlety.
All she seeks is the comfort of a warm embrace. But her inner need quickly turns her into a victim of egregious sexual exploitation.
Shyam isn't a habitual slime ball either. He loves his wife Sunita (Trimala Adhikari), also a former student, and is diligent about his job, but he cannot stop himself from falling out of line when Sandhya gravitates towards him.
He is violence-prone to boot. To begin with, the boys are at the receiving end of his cane. As he sinks deeper into a mess of his own making, he directs his anger towards the girls under his charge, even raising his hand on them.
Shyam ends up losing sight completely of his moral compass and sense of ethics and yet appears to be an object of sympathy as much as he is one of contempt.
The duality is heightened by the Nawazuddin's interpretation of Shyam. His shifty eyes, tentative gestures and facial twitches speak a thousand words.
In a long sequence in which he grovels before his wife when she decides to walk out on him and pleads with her not to punish him for a 'minor misdemeanour', he demonstrates why he is the poster boy of Mumbai's indie cinema.
Shweta Tripathi, essaying a character half her age, proves equal to the task of matching her formidable co-actor.
She animates the drama with diverse emotions ranging from angst-ridden perplexity to self-preserving assertion, from demure femininity to desperate defiance.
If nothing else,
Haraamkhor
is a triumph of casting. Every actor is perfectly suited for his/her part.
The two young actors, Irfan and Samad, are outstanding, as are the older members of the cast - Trimala Adhikari and Harish Khanna.
Haraamkhor
isn't a ground-breaker, but it certainly is worthy of applause for its fearlessness and for the impressive quality of the acting.
(Viewer discretion advised. Some content in this video may be unsuitable for children.)Watch trailer here: