SPOILERS ALERT
Neither the narrative triptych that constitutes
Island City
nor the film's theme of urban alienation are particularly startling. Yet everything about this cinematic outing is mint-fresh.
Director Ruchika Oberoi's debut film is a sure-handed tale of three tenuously connected characters contending with themselves and with those around them in a bustling but unsettlingly impersonal Mumbai.
It is its steady, understated tone and tenor that elevates Island City many notches above the ordinary.
Rarely has a portrait of ordinary individuals pushed into hollow and asphyxiating bubbles in a metropolis overrun by soulless communication devices been so specific and so universal at once.
Unlike Ritesh Batra's The Lunchbox, which could not have been set in any other city in the world, the darkly humorous and deadpan Island City might have played out just about anywhere without its message losing its force and urgency.
Yet, this is every inch a film about Mumbai, and that certainly enhances the immediacy of Oberoi's sharp critique of the manner in which denizens of contemporary cities are carpet-bombed with signals and memos conveyed via computer networks, the airwaves, robotic soothsayers and machines.
Which other city peddles dreams and hopes as persistently as the perpetually hyperactive Mumbai, where nobody is ever left alone and is yet always doomed to be lonely?
Island City
, which fetched Oberoi the Venice Film Festival's FEDORA Prize for Best Young Director last year, distils the abortive struggles of individuals to connect meaningfully with their immediate urban environs in an era in which communication platforms have proliferated at the expense of the curative power of human touch.
Suyash Chaturvedi (Vinay Pathak), a diffident, reserved and lonesome office worker, careens over the edge when the oppressive company that he works for sends him out to do something that he has never done - have fun.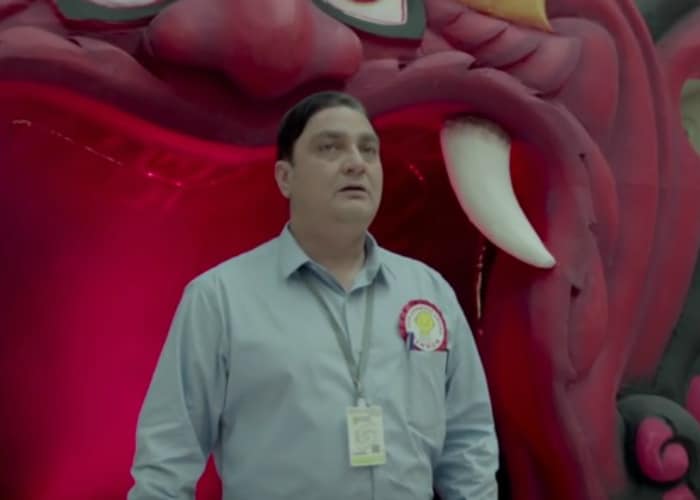 When the film opens, all that we hear are recorded voices and the monotonous sound of keyboards until the 'silence' is punctuated by the announcement of the Fun Committee Award on Suyash's computer.
The daily corporate drill he is subjected to has clearly robbed Suyash of all gusto. No award or company-sponsored day out can draw him out of his shell.
Inevitably, the perilous pursuit of joy for joy's sake hastens the hapless man's descent into hell.
Sarita Joshi (Amruta Subhash), a middle class Maharashtrian homemaker in a household where television is a strict no-no, seeks excitement in a ridiculously mushy soap opera even as her husband lies comatose in a hospital.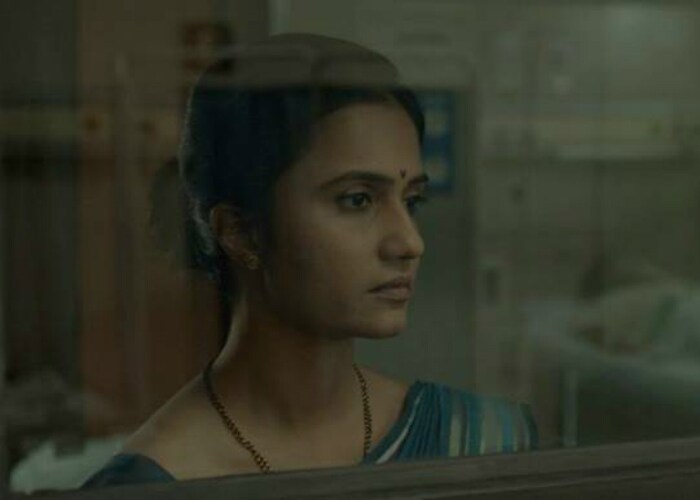 In another part of Mumbai, Aarti Patel (Tannishtha Chatterjee), a shy, reticent, glum Gujarati working girl in a relationship with a brash, foul-mouthed car mechanic (Chandan Roy Sanyal), searches for affection in an airless universe that has been sucked dry of genuine emotion.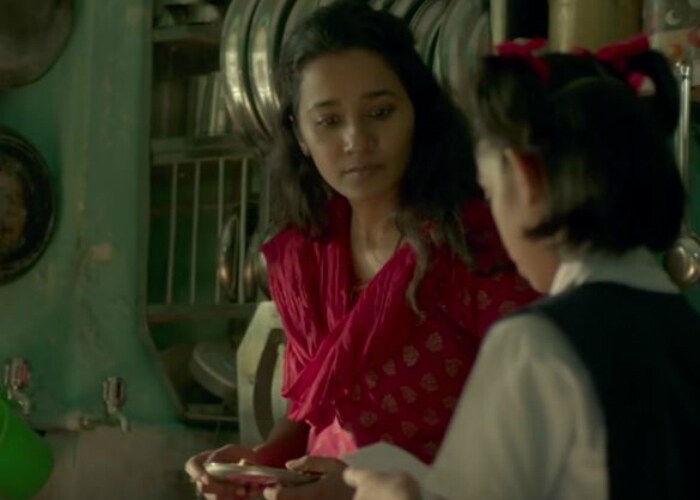 Aarti's life takes an unexpected turn when she receives a love letter from a mysterious source. She perks up - the drudgery of her existence, she believes, is about to end.
The first time that we hear Aarti speak, she asserts to her father: "
Mujhe
Jignesh
se shaadi nahi karni hai
(I don't want to marry Jignesh)!"
Assertion, however, doesn't come easy to any of the three protagonists. We learn that Sarita Joshi once had a job but had to chuck it up under pressure from her husband.
Yes, the latter is the man who would not let television enter the house. His forced absence gives Sarita and the family, which includes her mother (Uttara Baokar) and two children, the sudden and welcome freedom to get home a TV set.
That brings the hero of a soap opera titled Purushottam - the character is the epitome of all virtue - into their bedroom, quickly blurring the line separating the real and the make-believe as fiction begins to imitate life.
Suyash's company, Systematic Statistics (SS), housed in a swanky high-rise and steeped in dull, dreary greyness, does everything that it can in order to prove that the abbreviation isn't unintentional.
The firm's temporary tagline - fun, frolic, festivity - is only a smokescreen. Its avowed corporate policy reeks of overt control. It upholds "orderliness, organization, obedience".
The last-named requirement is thrust upon an indifferent Suyash when he is given a day off and plied with vouchers to go have a blast in a shopping mall.
As he sends Suyash on his way, his boss (Ashwin Mushran) barks: "I'm warning you, you better have fun."
The order backfires in more ways than one and leaves behind a trail that impacts the life of at least one of the other two characters, if only temporarily.
Island City
is aided by a whip-smart screenplay (written by Oberoi herself), a talented director of photography (Sylvester Fonseca, who gives each segment a distinct colour palette and texture) and a perfectly clued-in editor (Hemanti Sarkar) aware of the logic of the film's pace and rhythm.
Every frame of the superbly crafted
Island City
, even those that seem static on the surface, resonates with meaning and vibrates with intense energy.
The acting, too, is of the highest calibre. Vinay Pathak is pitch-perfect as the corporate employee caught in a soul-destroying cul de sac.
It takes Amruta Subhash minimum effort to convey the entrapped hausfrau's deep desire to break free from drab domesticity.
Tannishtha, playing a woman seduced by the promise of a new life, calibrates the character's emotional arc to a nicety.
Laced with sly wit and captivating storytelling feints,
Island City
touches heights that Hindi films do only once in a blue moon. It is absolutely unmissable.
Watch trailer: